Give your skin all the love it deserves with a killer home skincare routine complete with collagen masks and all the facial spritzers you can get your hands on – those are the products at the very top of our home ritual list.
Admittedly we all have the occasional slip up in our routines, and let's be honest with ourselves here… who has worn anything other than exercise leggings on high rotation for the last four weeks?
So while we work from home, adapting and re-adjusting to the new norm, we have created a step by step skincare routine that will give you the glow up you deserve, even if it is while you sit at your coffee table in your pjs all day.
AND, while we've got your attention, we ask that you promise to make this skincare routine a 10 minute ritual for your daily dose of indulgence and mindfulness. Who knows… once we come out of this, our new skincare rituals may just become a routine that is not worth missing.
---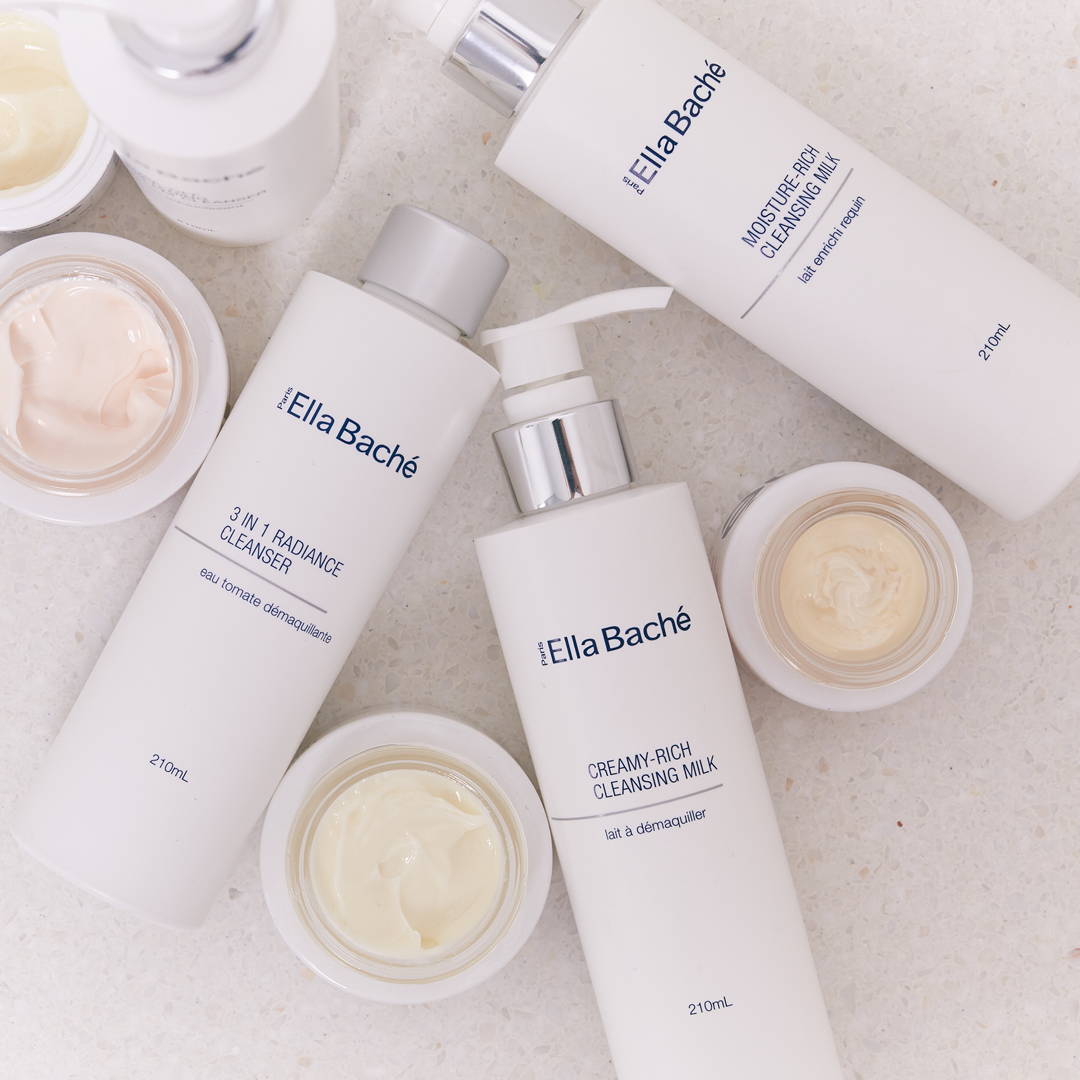 THE CLEANSE
The power of the cleanse is one not to be underestimated. Make it a double and it boasts the ability to wash away a day of impurities whilst purifying your pores and preparing your complexion for the products to follow. In short, prepare your skin well and you will reap the benefits of the next set of skincare steps.
*We recommend heading online to our Virtual Salons to chat with one of our expert Therapists on which cleanser is the right one for you.
---
THE SERUM
A good Serum has the ability to leave skin instantly hydrated, boasting the ability to lift and tone whilst diminishing fine lines. Working around the clock to keep your complexion in check, this is a product not to be missed in your routine.
With this in mind let us introduce to the Ella Baché Hydra Hyaluronic Cellular Serum – a product offering the ability to absorb active ingredients while ensuring a complete infusion of hydration. The result? An ultra-hydrated complexion that is visibly smoothed and toned.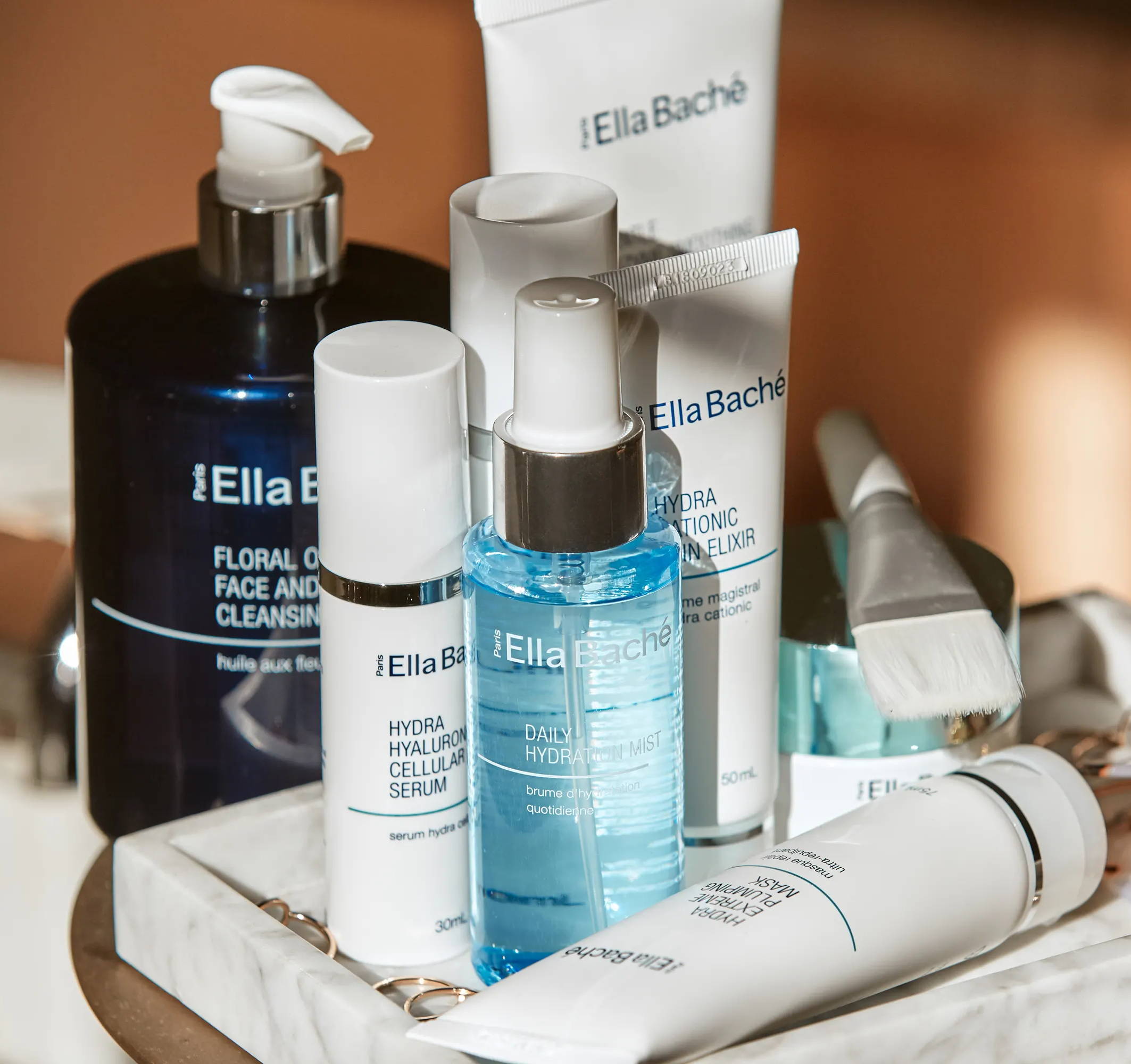 ---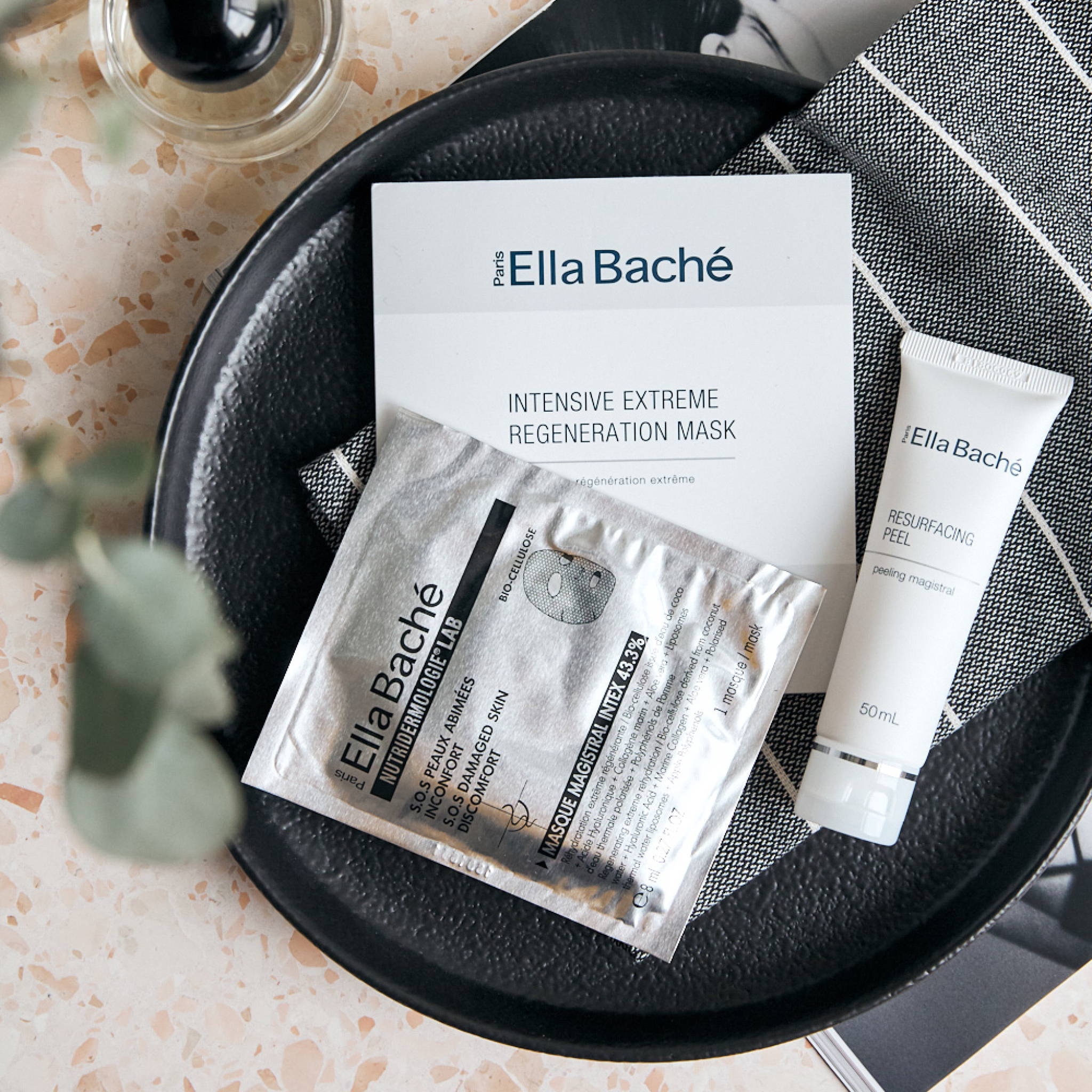 THE MASK
The real MVP in your routine ritual glow-up, masking has the ability to turn your dull and lacklustre skin around in as little as 15 minutes. Think of masks like your intensive weekly treatment, if you want results don't miss your at-home appointment. The best bit? Each mask offers a different purpose or remedial function so whatever your skin needs there will me a mask to cure its isolation woes.
TRY: Ella Bache Intensive Extreme Regeneration Mask; boasting 7 actions in one luxurious sheet mask your skin will instantly be left cooled, re-hydrated, plump, smoothed, softened, radiant and protected.
---
SPF PROTECTION
Although isolation has kept us indoors more than we would like, we are still partial to a zoom call while getting in our daily dose of exercise. Even if you're out for as little as 15 minutes per day it is important to ensure that your complexion is ultimately protected, with SPF being your first step in anti-ageing it's a no brainer that this step is as vital as the rest!
TRY: Ella Bache Active Face Great SPF50+ Lotion; ultra-lightweight whilst offering the skin antioxidant properties to protect and hydrate the skin maintain an all round effortless glow.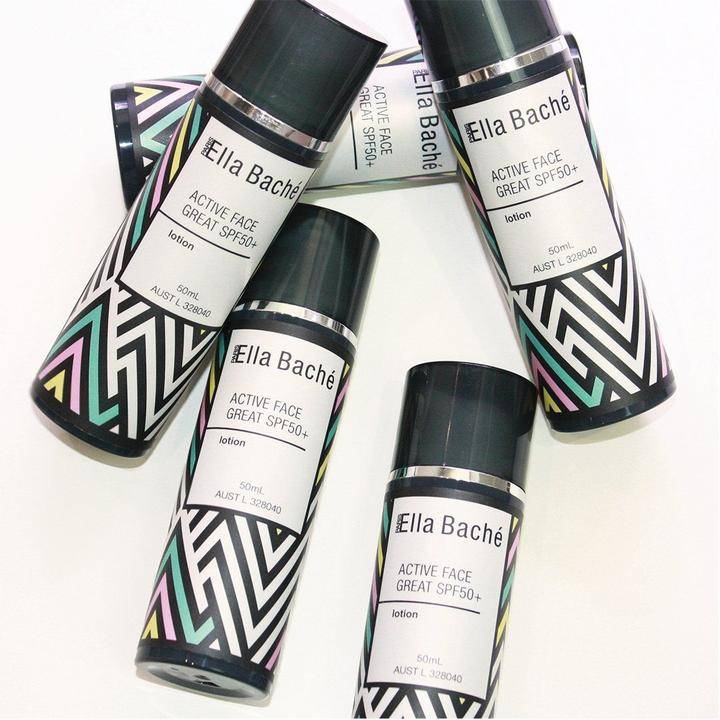 ---