This year at Ella Baché HQ we choose to celebrate the joy in the beauty all around us, but more specifically we choose to celebrate our Ella Baché Salon Owners and Therapists. If 2020 has taught us anything, it's that hard work, passion, grit and resilience and all the things needed in order to thrive – and this is something our wonderful therapists have delivered in spades.
Introducing Mahsa, from Ella Baché Chermside. After an abundant and award-winning career in fashion and design Mahsa found herself working in New Zealand, continuing to work in the design industry she decided to expand into beauty services. Ready for change, Mahsa moved to Australia and began looking to work in salon - landing herself at Ella Baché Chermside. Described as one of the 'warmest and kindest' therapists many clients had ever had it is no wonder her diary books out far in advance, bi-lingual and fluent in 3 languages she relates to her clients that travel from afar just to see her, and quite often she will have regulars popping in from day to day, just to say hello!
So, congratulations Mahsa; our QLD State Therapist. For key expert skin tips and tricks, we interview Mahsa on her skincare must haves, favourite ingredients and what will bring her joy this festive season.
---
What brings you joy this festive season?
My mum is here from Iran and spending her first Christmas in Australia, this brings me such joy this festive season.
What are your top tips on how to choose a Moisture Protective for your skin type?
When choosing a moisture protective, I always check the consistency (this is very important for most people). Always use a moisturiser to target any concerns you have, and lastly, I change my skincare in summer and winter, doing this I feel my skin always looks and feels great.
What is your favourite Ella Baché products?
My favourite Ella Baché products are the entire NeoBright range, high in antioxidants and results driven ingredients it has done so much for my skin!
What is your favourite Ella Baché Christmas Stocking Fillers?
My favourite Ella Baché stocking fillers are Floral Oil Face and Body Cleansing Oil, Botanical Cleansing Oil and the Botanical Skin Treatment Oil, each year I get such complements when these are beautifully wrapped together, and the packaging just looks so beautiful in my bathroom and everyone's bathroom.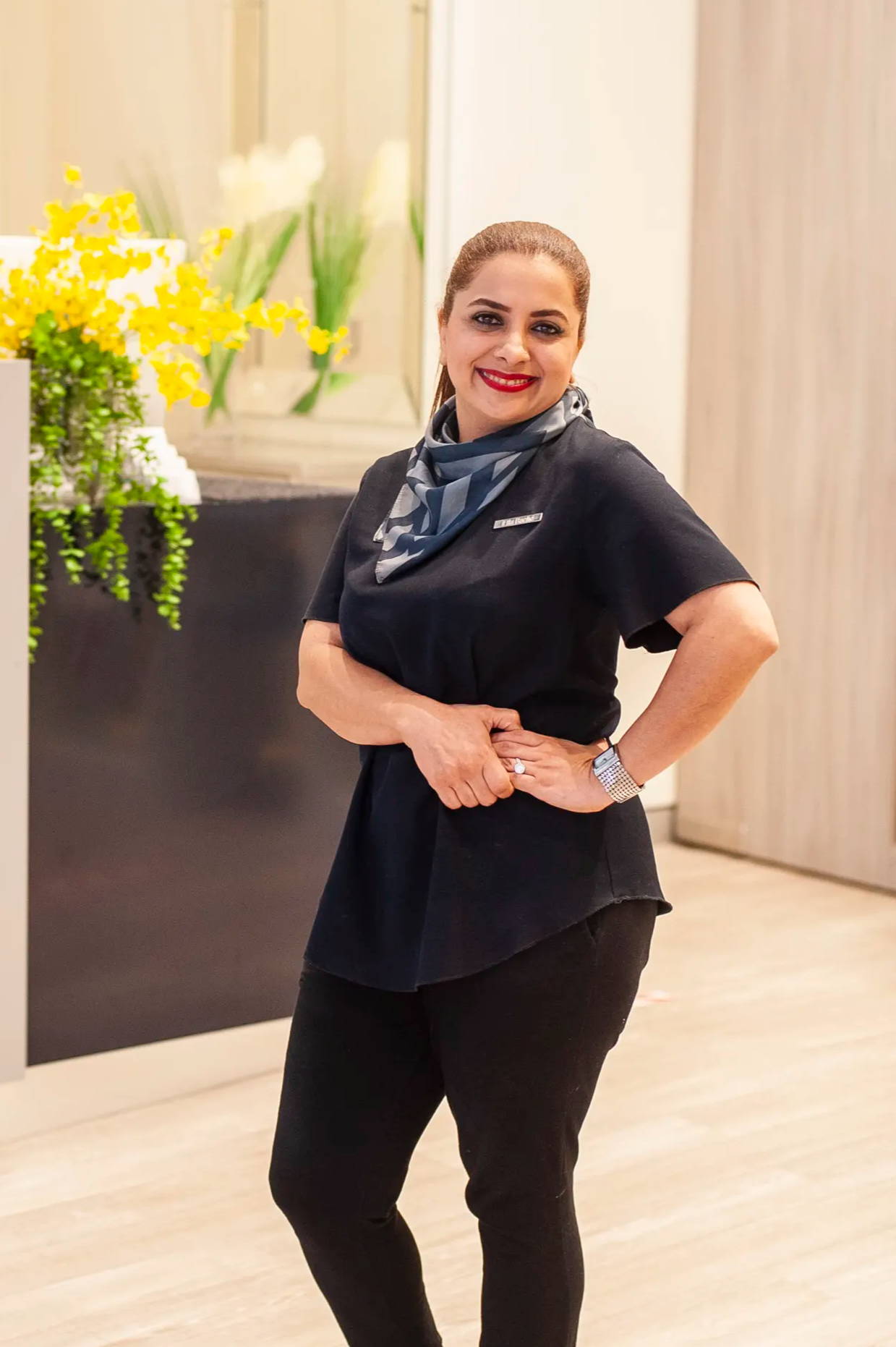 ---
---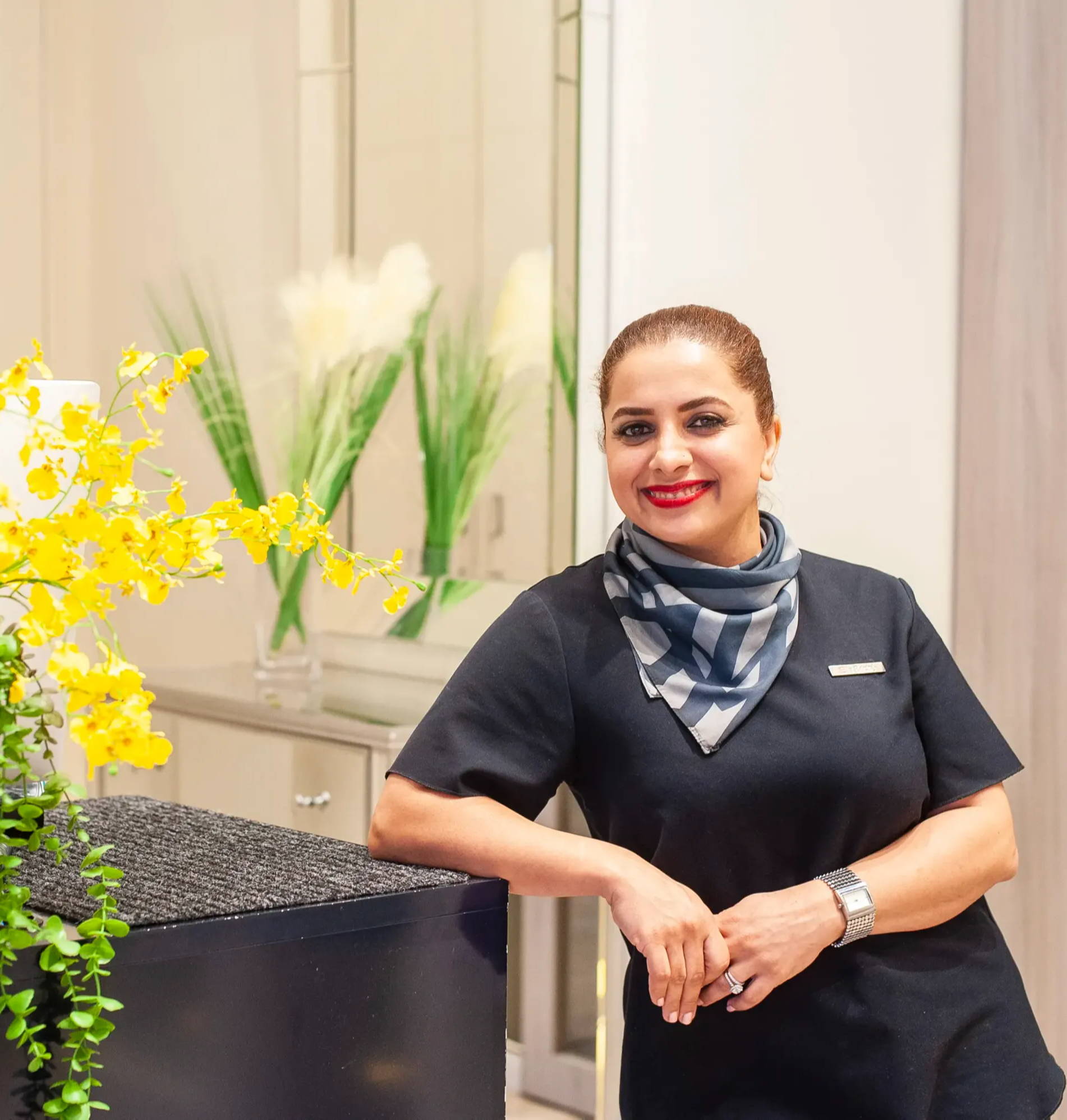 How do I choose the right sunscreen?
Choosing the right sunscreen is very important, it must have broad spectrum protection so this will protect against UVA and UVB rays, the smell and thickness is also very important as you will need to feel comfortable wearing it throughout the day.
What is the best way to layer sunscreen in my skincare routine?
The easiest way I tell my clients and myself to layer sunscreen is too remember C-S-M-S… Cleanse, Serum, Moisturiser, Sunscreen. Just remember c.s.m.s…. and repeat it again, and again.
What are the 3 top ways to get your get your skin summer ready?
Exfoliate

Hydrate

Moisturise
---
What is your favourite skincare ingredient and why? What's your favourite Ella Baché product with this ingredient?
My favourite skin care ingredient is Pomegranate, it aids the skin in many ways by fighting sun damage, whilst firming and brightening. Pomegranate Seed Oil also works to lock moisture within the skin, rich in this ingredient is NeoBright Radiance C Ampoule Set – a freshly made serum with a high concentrate of Vitamin C, it leaves the skin instantly radiant.
---