The year 2020, bought us many things, some, most definitely out of our control. What it couldn't change was the immense amount of hard work, passion, grit and resilience our Salon owners and Therapists were willing to put forward in order to thrive. And, to celebrate the hard work and determination they faced, this year Ella Baché HQ chooses to celebrate them.
Jessica joined Ella Baché Warnbro in early 2019, with over ten years' experience within the industry, Jessica has a profound knowledge of the skin at a cellular level. Dedicated to helping people feel better about themselves Jessica believes the simple joy of giving a client a massage, facial or pedicure can lift the daily stressors away. Much admired by her peers and clients, Jessica is described as loving, caring and friendly… not to mention very professional!
So, congratulations Jessica; our WA State Therapist. For key expert skin tips and tricks, we interview Megan on her skincare must haves, favourite ingredients and what will bring her joy this festive season.
---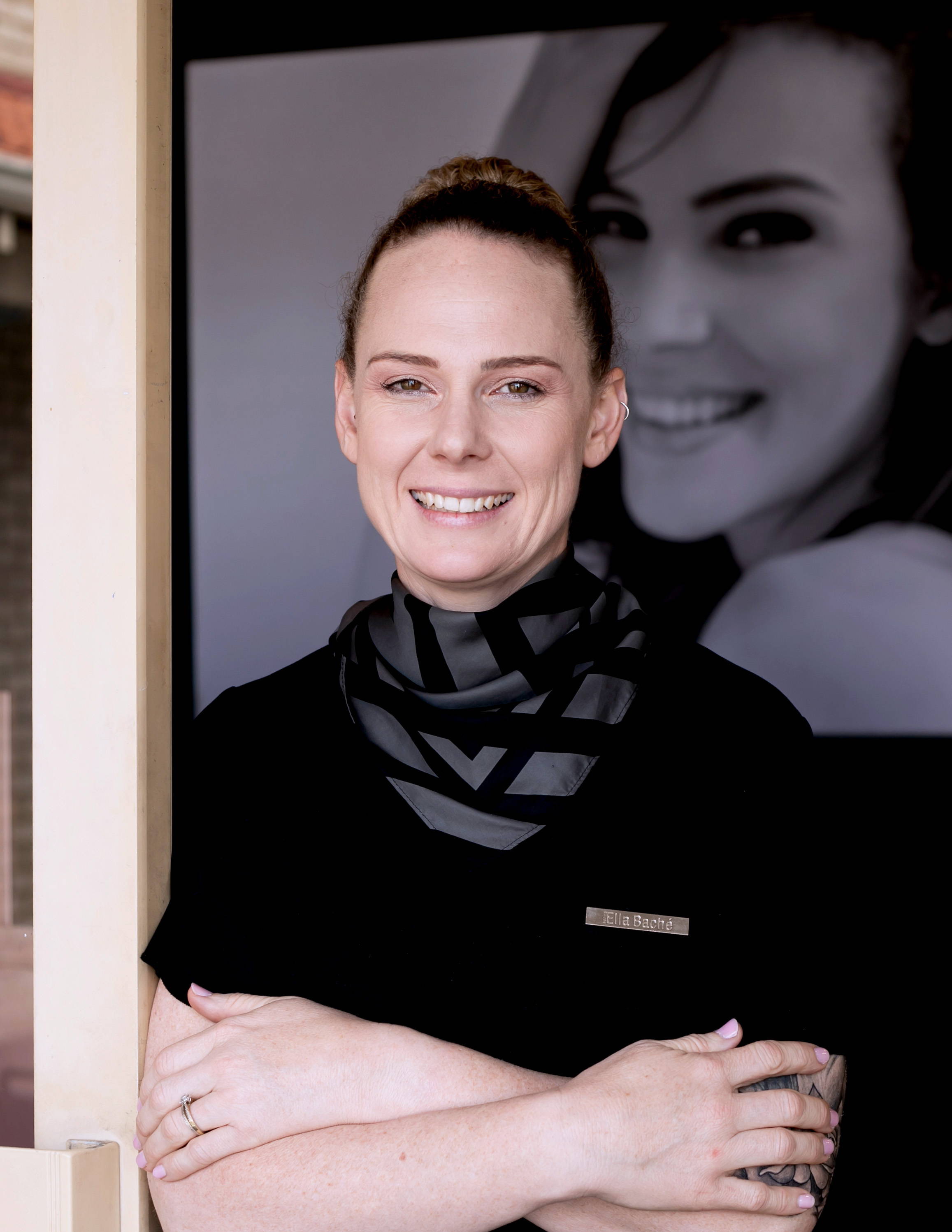 What is bringing you Joy this Festive Season?
Being able to spend my summer days/ nights at the beach with my family.
What are your top tips on how to choose a Moisture Protective for your skin type?
Before choosing the right moisture protective you first need to know your skin; the better understanding you have of your skin type the more effective results you will achieve. I would recommend you go to your nearest Ella Baché salon and have a skin consultation and discuss your concerns, your skin therapist can then educate you on your skin condition and help you choose the right moisture protective so you can achieve maximum results.
What is your favourite A-Beauty Ella Baché products?
Botanical Skin Treatment Oil, Radiance+ Treatment Oil and Collagen+ Treatment Oil
How do I choose the right sunscreen for you?
Choosing the perfect sunscreen would depend on your individual lifestyle factor's and how often you expose yourself to the elements of the sun.
What is your favourite Ella Baché Christmas Stocking Fillers?
My favourite Christmas stocking fillers are Hydrating Rose Mist, Intensive Extreme Regeneration Mask, Collagen+ Peptide Eye Serum, Botanical Cleansing Oil and Active Great FaceSaver, these products are perfect for almost everyone and can be multipurpose.
What is the best way to layer sunscreen in my skincare routine?
Ensure your skin is thoroughly cleansed and apply the appropriate serum and moisture protective for your skin; allow the skin to absorb the product for a couple of minutes then apply your appropriate sunscreen.
What are the 3 top ways to get your get your skin summer ready?
Stay well hydrated this not only keeps you healthy but also your skin.

Regular exfoliation, this helps the absorption of product into the skin, keeps the complexion beautiful and smooth and maintains the perfect summer glow.

Always use an Ella Baché SPF50+ sunscreen, the most effective anti-ageing product on the market.
What is your favourite skincare ingredient and why? What's your favourite Ella Baché product with this ingredient?
My favourite skincare ingredient is White Tomato Extract. It is a rare ingredient that is rich in colourless carotenoids which help neutralise free radical damage and even out the skin tone; this ingredient is in the NeoBright Correcting Night Cream which gives me such luminated skin when I wake in the morning.