Life as it seems has grounded to a halt for a hot minute, and while we all work to keep our routines and day to day habits going, one can't help but feel the effects during these unchartered times. Combining daily stressors, increased sun exposure and perhaps an extra wine or two, your skin will wreak havoc leaving you with no choice other than to become your new home skin expert, fully equipped with your virtual therapist ready to take you on the journey.
So ladies, we are not here to talk about the doom and gloom combined with what feels like your one millionth zoom call, instead we will lift you up in the form of results driven glowing skin; all from the comfort of your own home.
The highly advanced and luxurious Ella Baché Eternal+ range combines the latest in anti-ageing skincare with advanced technology to sculpt your face to look instantly lifted, vibrant, firmer and rejuvenated.
TWO WEEK GLOW UP
Results driven and designed with your best skin in mind, Eternal+ boasts a radiance enhancing journey with the destination promising to deliver instant results targeting visible lines, wrinkles and loss of firmness. Best of all, 70% of women who have worked the Eternal+ range into their skincare routine reported complete sculpting, lifting and toning like effects within the first two weeks.
So take the two week challenge with your all NEW Eternal Radiance routine and let this be the beginning of a long revitalised relationship…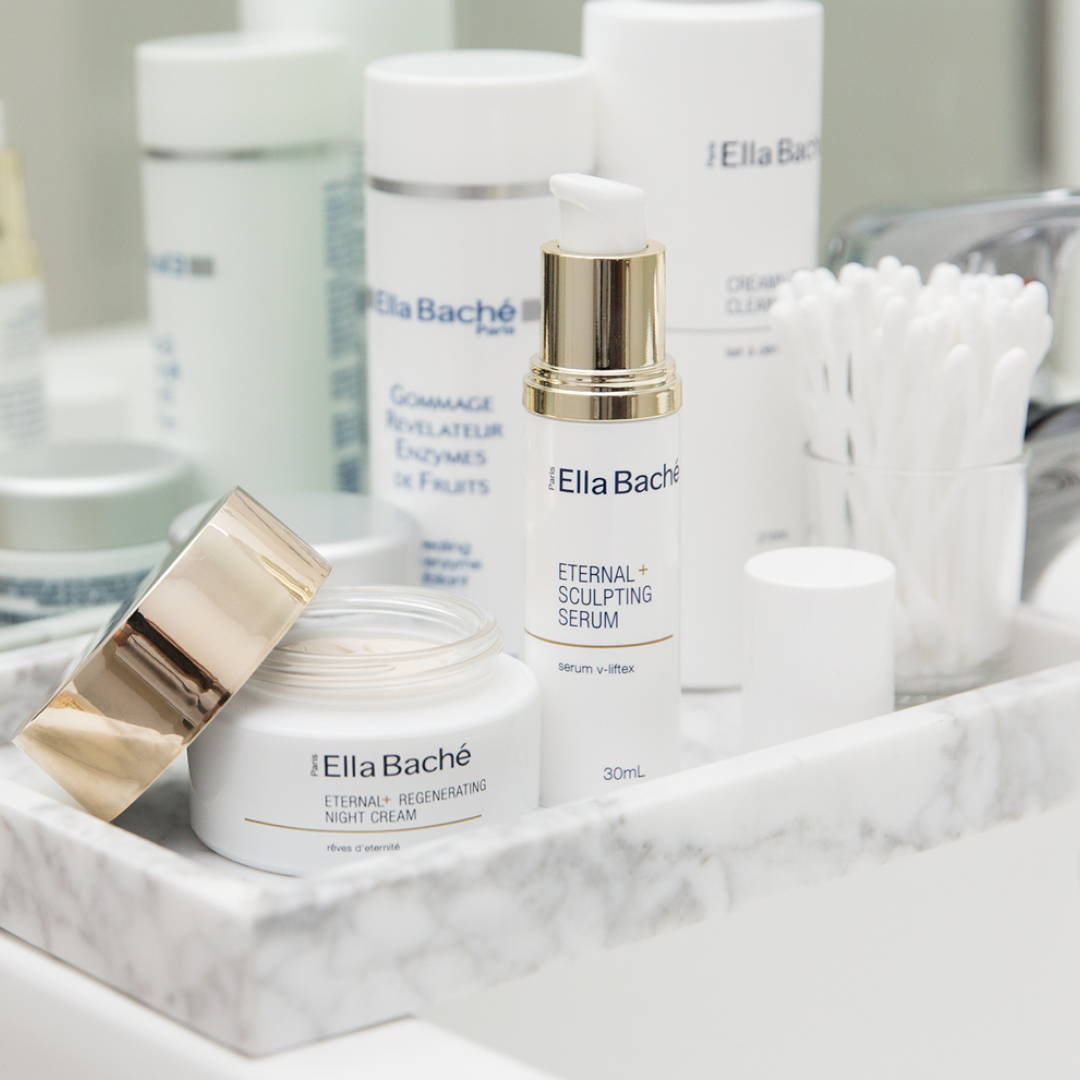 ---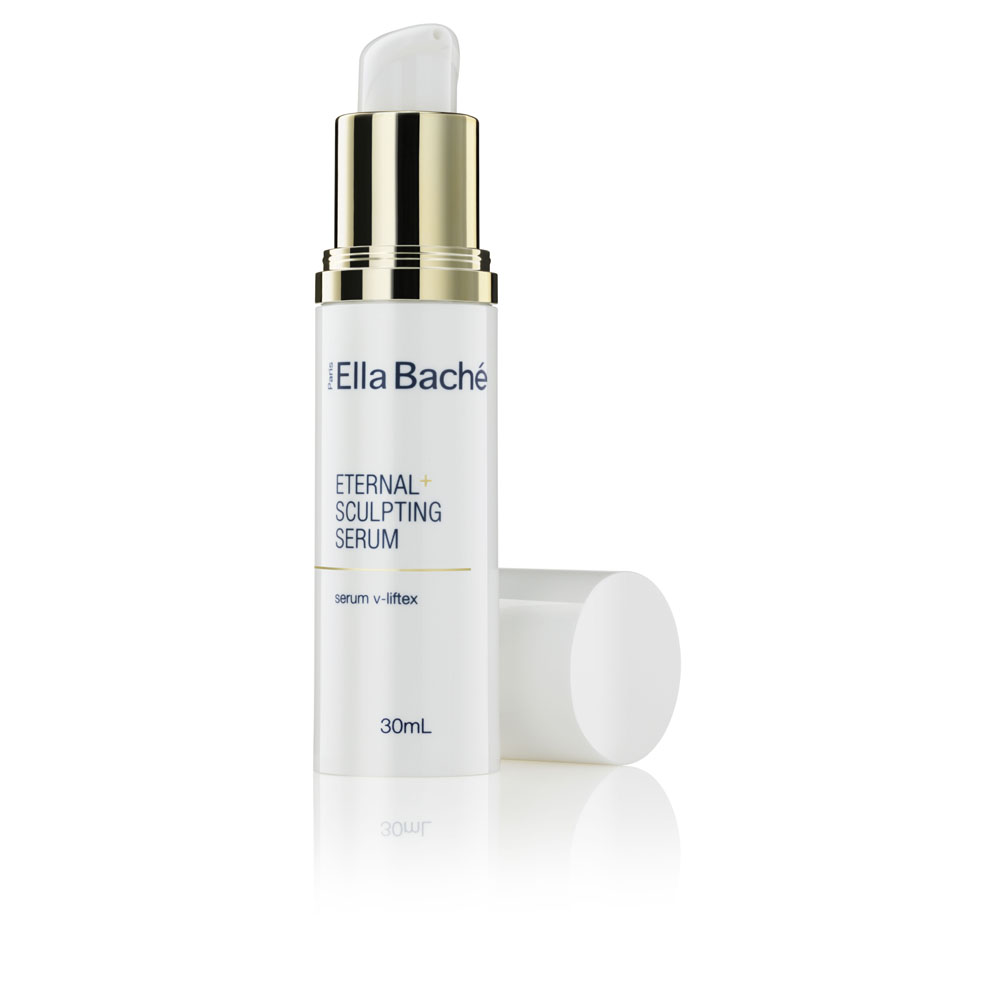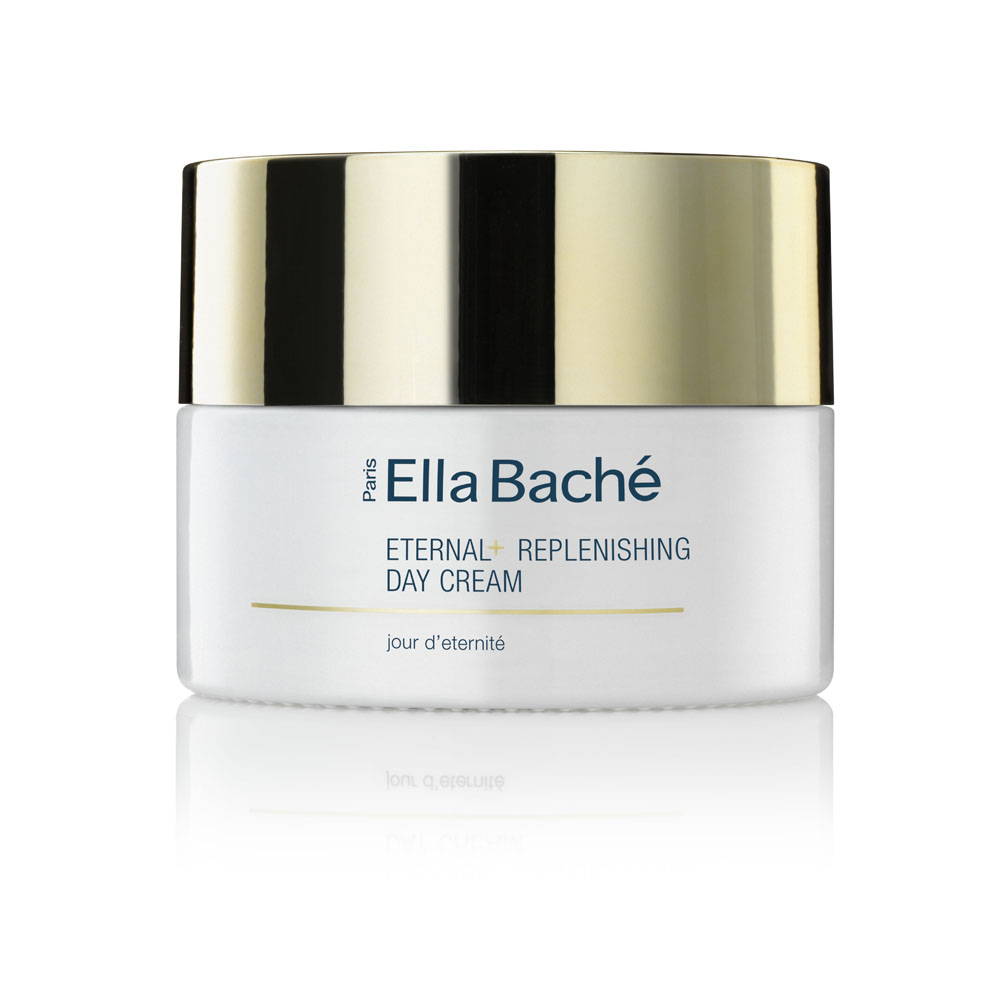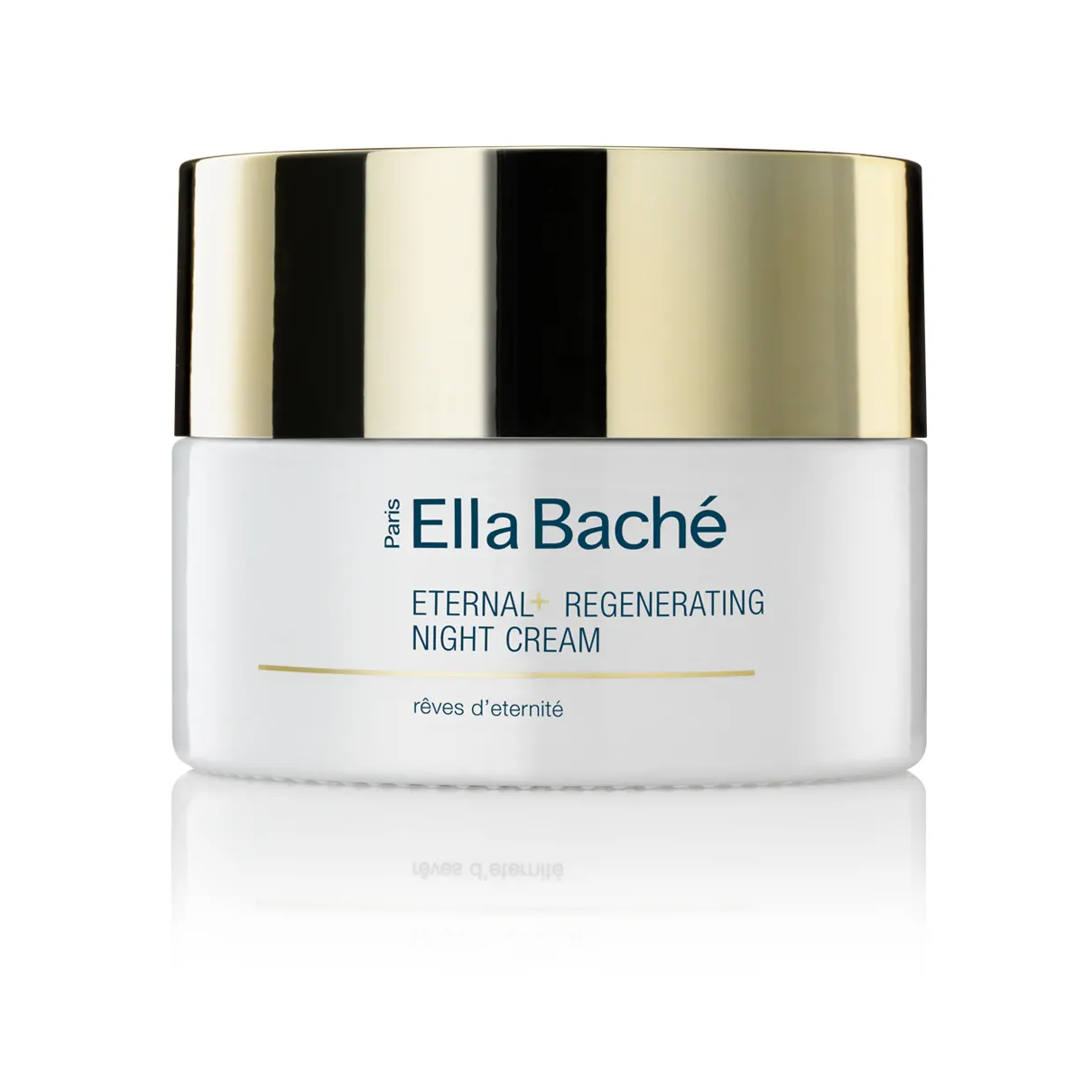 Eternal+ Sculpting
Serum
The powerhouse product that packs a punch when it comes to delivering maximum results in as little as 10 days. Highly concentrated, it is enriched with contour-enhancing Red Algae, toning Oat Sugars and firming Amino Acids; all designed to leave your skin supported, toned and volumised.
Eternal+ Replenishing
Day Cream
Designed to reveal the 8 signs of youth whilst leaving skin visibly firmer and healthier. Enriched with encapsulated Diamond Powder it gently exfoliates the top layer of skin allowing for an even and more radiant complexion.
Eternal+ Regenerating
Night Cream
Working hard to do all the work while you blissfully sleep, this enriching night cream will instantly smooth the skin whilst recovering your newfound radiance. A powerful combination of Royal Jelly, Micro Collagen and Hyaluronic Acid Spheres leaves your complexion deeply nourished.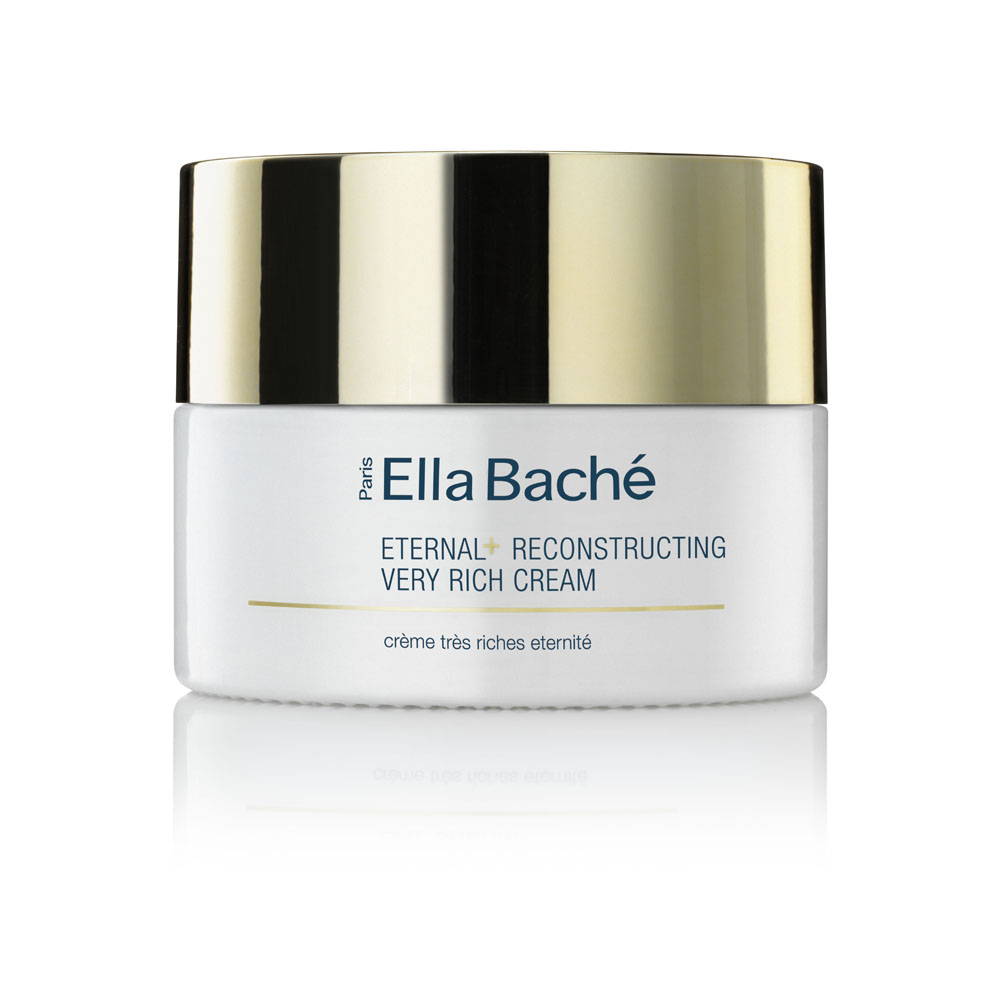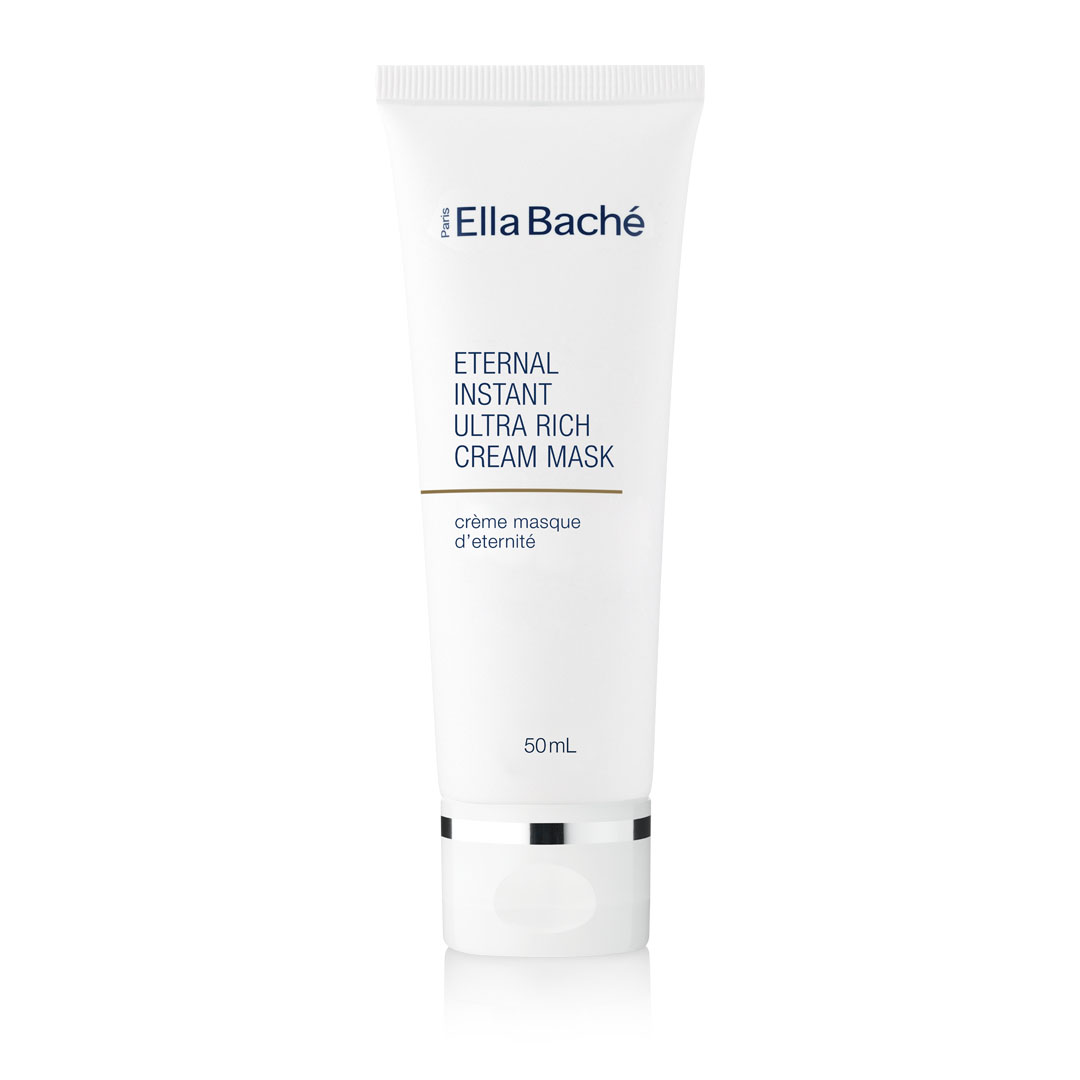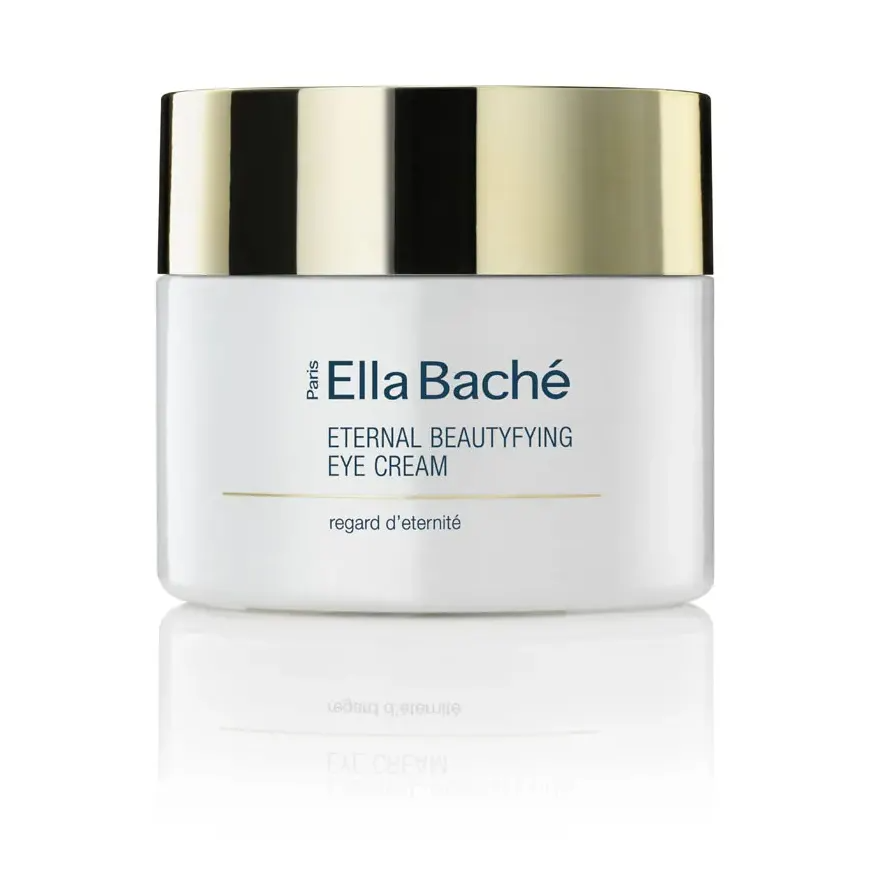 Eternal+ Reconstructing Very Rich Cream
An ultra-rich cream that helps to strengthen mature skins with a complete targeted action against all signs of ageing, skin is left feeling supported, regenerated and enriched with antioxidants to increase cellular longevity.
Eternal Instant Ultra Rich
Cream Mask
This crème de la crème of masks offers dual functions as a treatment mask and pre make-up beauty enhancer. Combined with Myrtle and Fraction Olive Oil it gives skin instant vitality.
Eternal+ Beautifying
Eye Cream
Beauty enhancing and ultra-luxurious, this eye cream will quickly become your one stop shop for diminishing the signs of ageing, under eye puffiness and dark circles. Rich in key antioxidants it allows for a bright and youthful eye.
In short, Eternal+ boasts the latest in anti-ageing skincare technology, working to collectively firm and lift the skin revealing a visibly younger looking complexion. Don't just take our word for it though; head online to our virtual salons and find out for yourself.