"Protect your skin from the Australian Sun with our A-Beauty heroes.."
It's the season we have long awaited; cue hot balmy nights, glowing bronzed skin [from a bottle that is] and days spent in the sun.
Thanks to our (especially) harsh Australian climate our sunscreen game remains strong year-round but with the weather amping up, it's time to ensure that we practice our due diligence when it comes to the ultimate sun protection. Here in Australia, we still have one of the highest rates of skin cancer in the world; due to a combination of our proximity to the equator, the high sun elevation and clear skies, we face far higher levels of UV radiation than those around the world.
So, as we eagerly prepare ourselves for a hot and steamy summer, we have rounded up our top favourite SPF products – all designed for individual, active and diverse Australian lifestyles.
All you need to do, is add to your cart – and head to the beach!
GREAT SPORTSBLOC SPF50+
Founded in 1991 and named 'lifesaver' our cult Sportsbloc was tested on local surfers and lifeguards along the coastline of Whale Beach. Tried and tested it remains one of our key sun protection products today; A 4-hour water resistant cream for the face and body that provides broad spectrum sun protection against UVA and UVB rays. This formula is enriched with nourishing Lanolin, Cocoa Butter and Carnauba Wax, working to instantly soften and hydrate whilst preventing signs of premature ageing.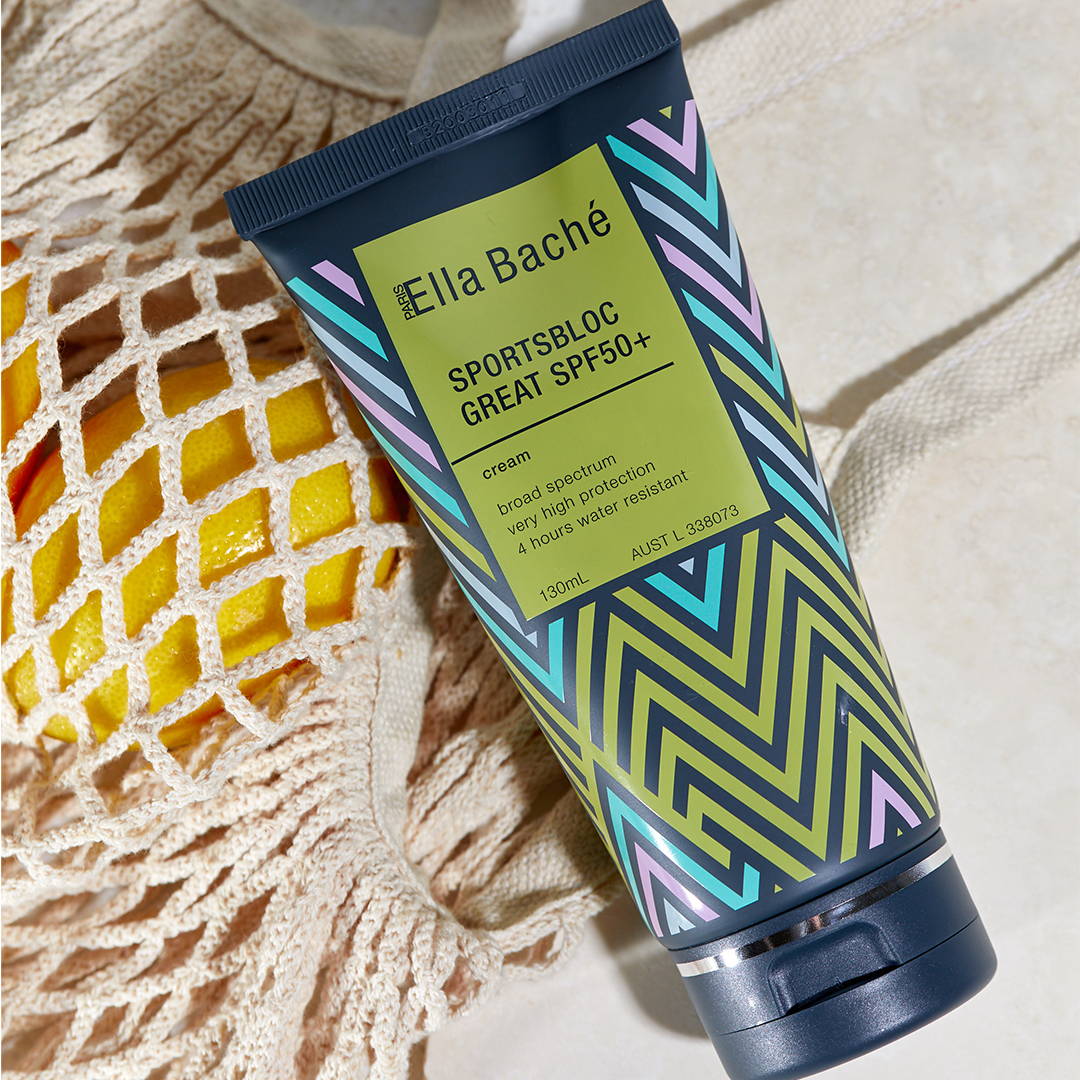 ---
GREAT SUPERFLUID SPF50+
A moisture rich luxurious face fluid that offers maximum sun protection for active, outdoor lifestyles. Boasting 4-hour water resistance it works to protect against UVA & UVB rays; your #1 in essential, everyday skincare it is enriched with Green Tea Extract and Kakadu Plum to protect and hydrate the skin. An all-in-one primer, it will allow your skin to breathe whilst ultimately protecting and fighting against photo-ageing and radical sun damage.
---
ACTIVE LOTION GREAT SPF50+
A multi-tasking sunscreen lotion for the face and body providing ultimate hydration and protection whilst delivering maximum skin benefits. Packed with Super-Fruit Antioxidants and Vitamin E, it celebrates the best of both worlds leaving your skin completely protected and hydrated. Sweat proof and work-out approved it is your one-stop shop for SPF protection and your number one anti-ager.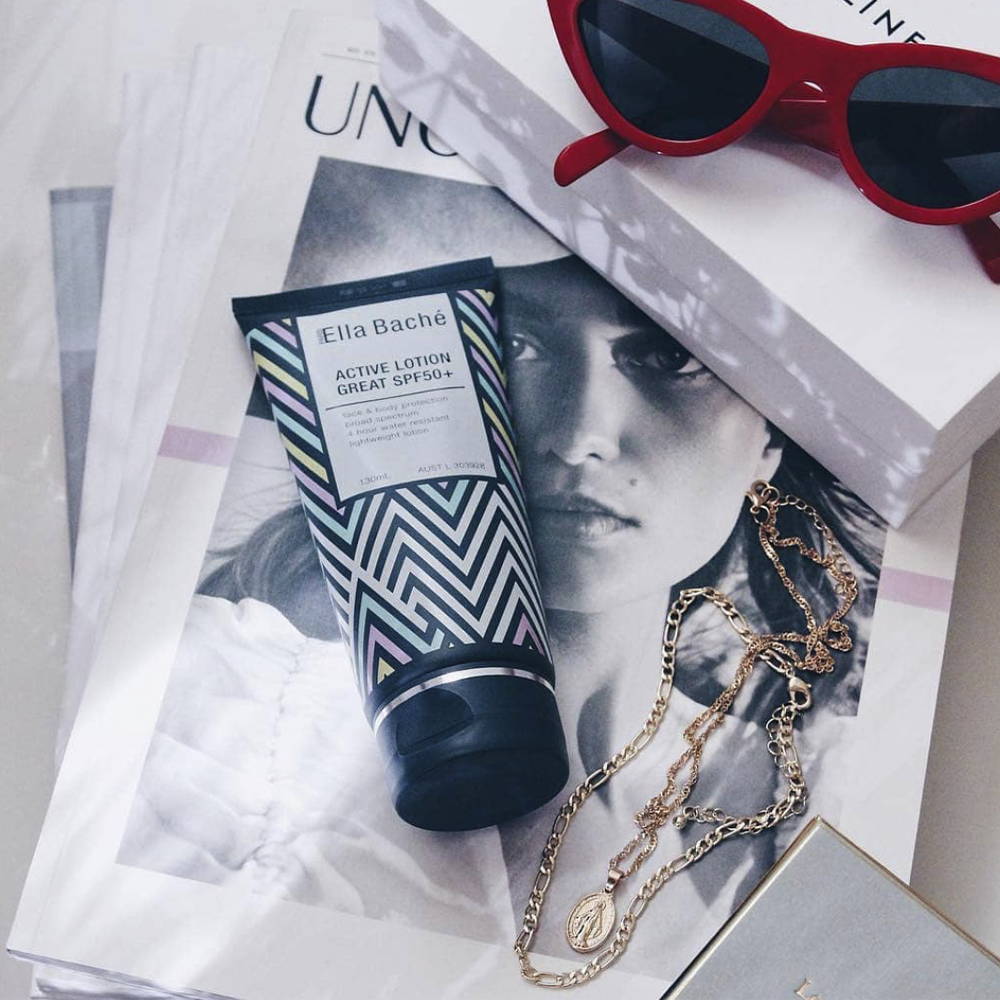 ---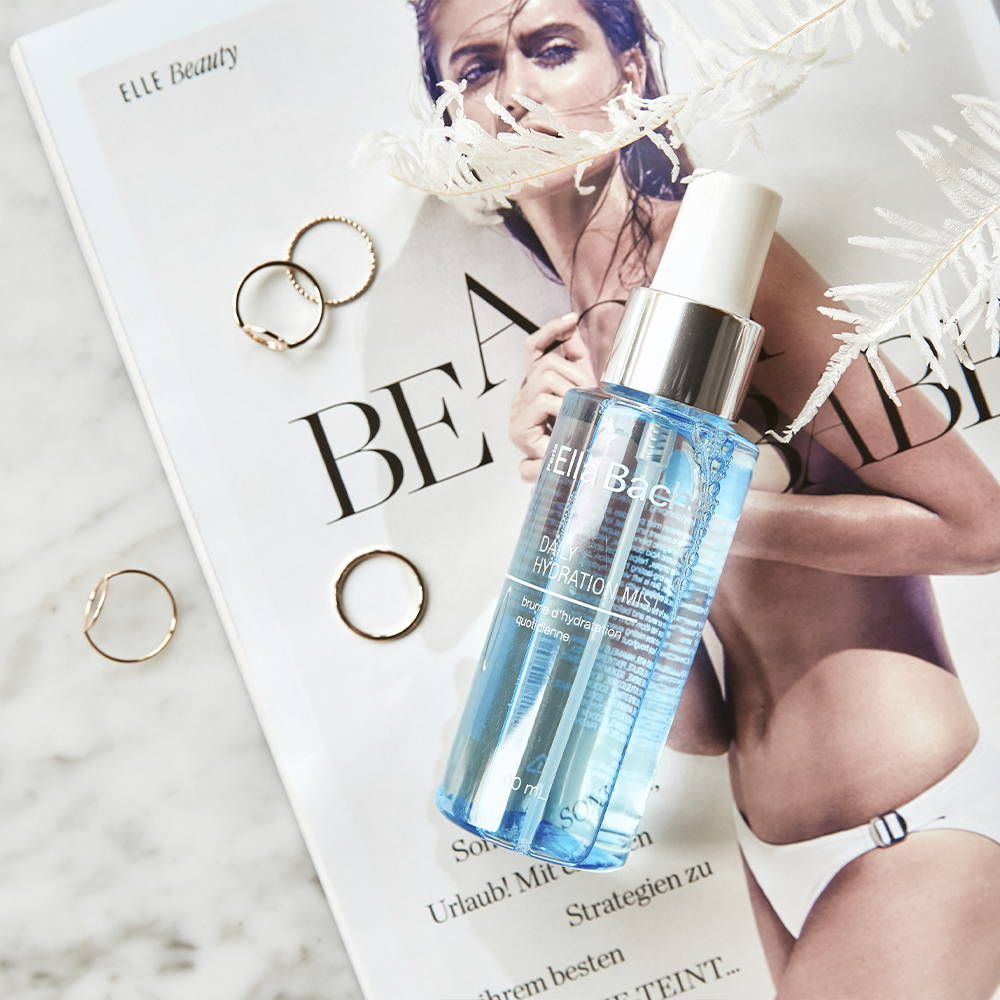 REFRESH WITH A SPRTIZ
Offering so much more than your usual 'spritzer' our Daily Hydration Mist and Rose Hydration Mist will revitalize and add luster to your salty, sandy, sun-kissed skin. With three simple sprays to your face and neck, your complexion is enriched with Hyaluronic Acid and soothing Witch Hazel – giving you an anywhere, anytime instant and long-lasting hydration boost.
---