Everything you need to know about adding this potent active ingredient into your regimen.
Considering adding retinol to your skincare routine? This hardworking ingredient is excellent for treating a variety of complexion concerns from fine lines to pigmentation, and blemishes.
But due to its highly potent nature, it's important to know how exactly to use retinol before getting started.
The benefits of retinol
First things first, let's chat about why you might like to add retinol into your skincare. Retinol is a type of retinoid derived from vitamin A and in the beauty world, it's a bit of an overachiever – to say the least! This is what retinol can help do for your skin:
Increase collagen production

Smooth away fine lines and wrinkles

Improve uneven skin texture such as acne scarring

Clear breakouts

Reduce unwanted pigmentation
How-to add retinol into your skincare regimen
To start using retinol, it's not necessary to fork out on a whole new skincare lineup. Our Ella Baché Retinol Night Treatment Serum – with 0.5% Encapsulated Retinol - has been designed to layer easily in with your existing products.
Start slow
Retinol can cause sensitivity so it's best to ease your way in by using retinol just once or twice a week at first to see how well your skin tolerates its effects. Here's Ella Baché National Training Manager, Gina's advice for getting going:
"Firstly, follow a therapist's advice and recommendation. Retinol should be applied based on your skin's health. Some skins do need strengthening to transition their way into using retinol effectively. Applying too much too soon can be quite irritating and the result will not be what you are looking for."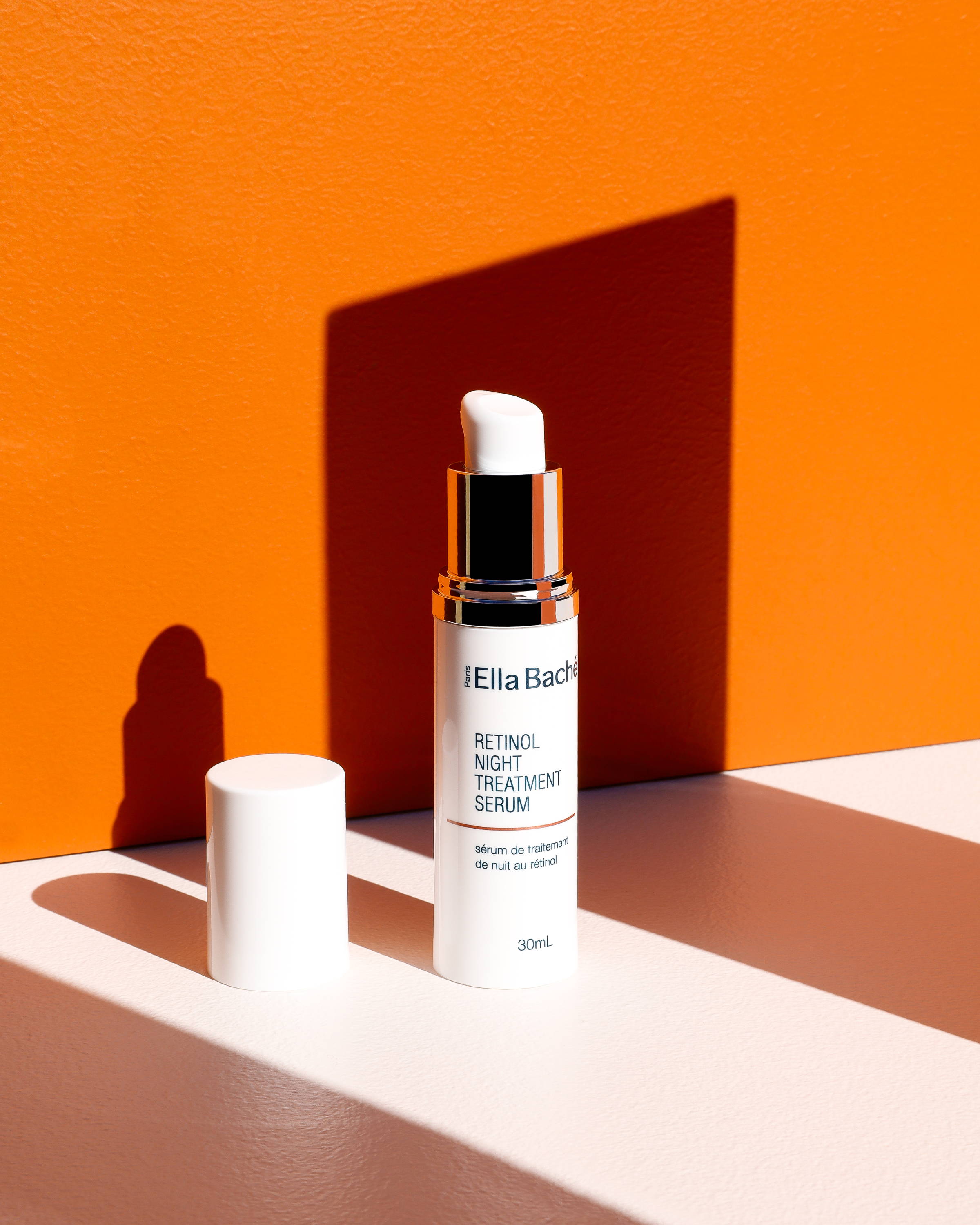 Reserve retinol for evenings only
It's best to use retinol as part of your night-time skincare routine as it can cause some redness as well as making your skin more sensitive to the effects of the sun. The skin also kicks into reparative mode during the evenings, so the PM really is the perfect time to use retinol.
Go heavy on hydration
Combat any retinol-related dryness or irritation by ensuring your skin is extra well hydrated first with a buffer cream. We love Ella Baché Tomato Radiance Cream, a pH balancing moisturiser dosed with tomato extract and rich in vitamins A, B and C to soothe and moisturise the skin. It also helps to combat any redness with zinc oxide. 
Don't forget your SPF
As we've mentioned, retinol can make your skin more prone to the effects of UV rays so it's crucial to make sure you're applying (and remembering to reapply!) your sun protection throughout the day.
Need some recommendations? Check out our tips on building SPF into your daily beauty ritual