This summer, Ella Baché chooses to celebrate the joy of beauty with the gift of glowing skin. Bringing you to a time where we can all enjoy the festive season with vibrant gift collections that deliver an illuminated, radiant complexion. So, whether you are gifting yourself or a loved one – we have the perfect skincare solutions designed to treat your complexion with results driven products, and what better time to have the glow-up you always dreamed of, then at the event of the year… Christmas.
Last minute shopper? Or perhaps you're in need of the perfect pre-party prep skincare routine? We've got you covered with our ultimate gift guide, designed and customised to all skin types.
Do the endless options leave your mind struggling for the perfect pick? No worries, we also offer gift cards to indulge your loved ones with!
YOUR GO-TO GIFT GUIDES…
UNDER $50
---
Ella Baché Skin Essentials Duo RRP $19
Featuring our mini Special Eye Cream 15mL and Soothing Jojoba Cream 20mL, designed to give a loved one the taste of luxurious skincare without breaking the budget, might we add… it is the perfect stocking filler.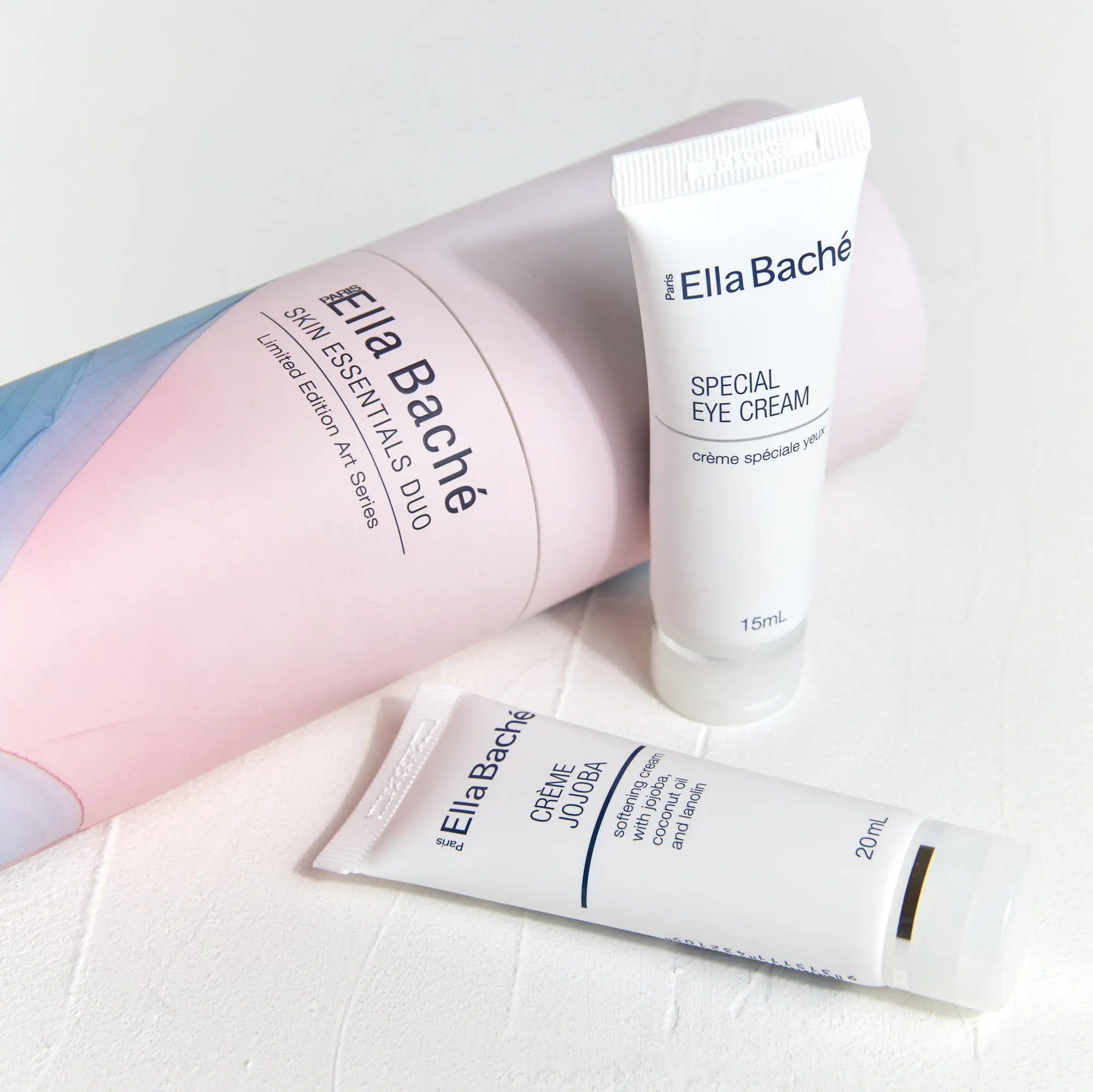 ---
---
Ella Baché Great Tan Without Sun RRP $40
Perfect that holiday glow with our rich, moisturising self-tanner – designed for the body and face it will give the perfect illusion to 6 long balmy months in the Mediterranean… all from the comfort of your own home.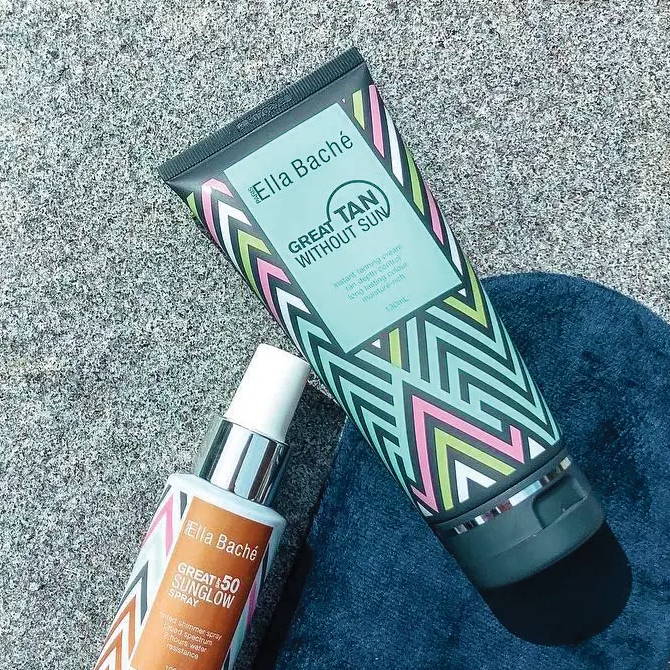 ---
Ella Baché Intensive Extreme Regeneration Mask RRP $29
Are those late-night Christmas parties catching up with you and leaving you with a dull and lacklustre complexion? Designed to instantly plump, hydrate and radiate, this bio-cellulose sheet mask will be your one stop shop (and stocking filler) to keep the skin in-check this festive season!
---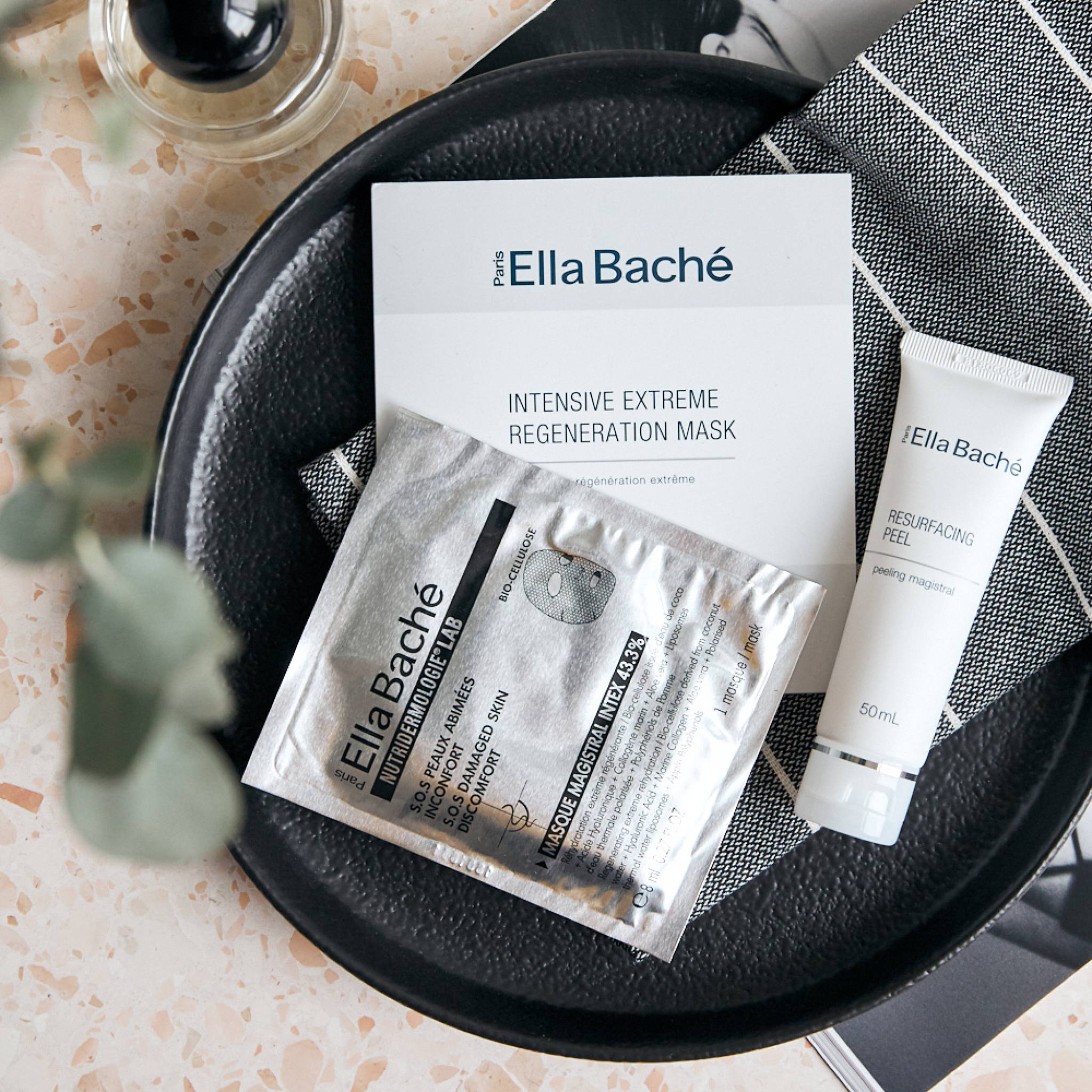 ---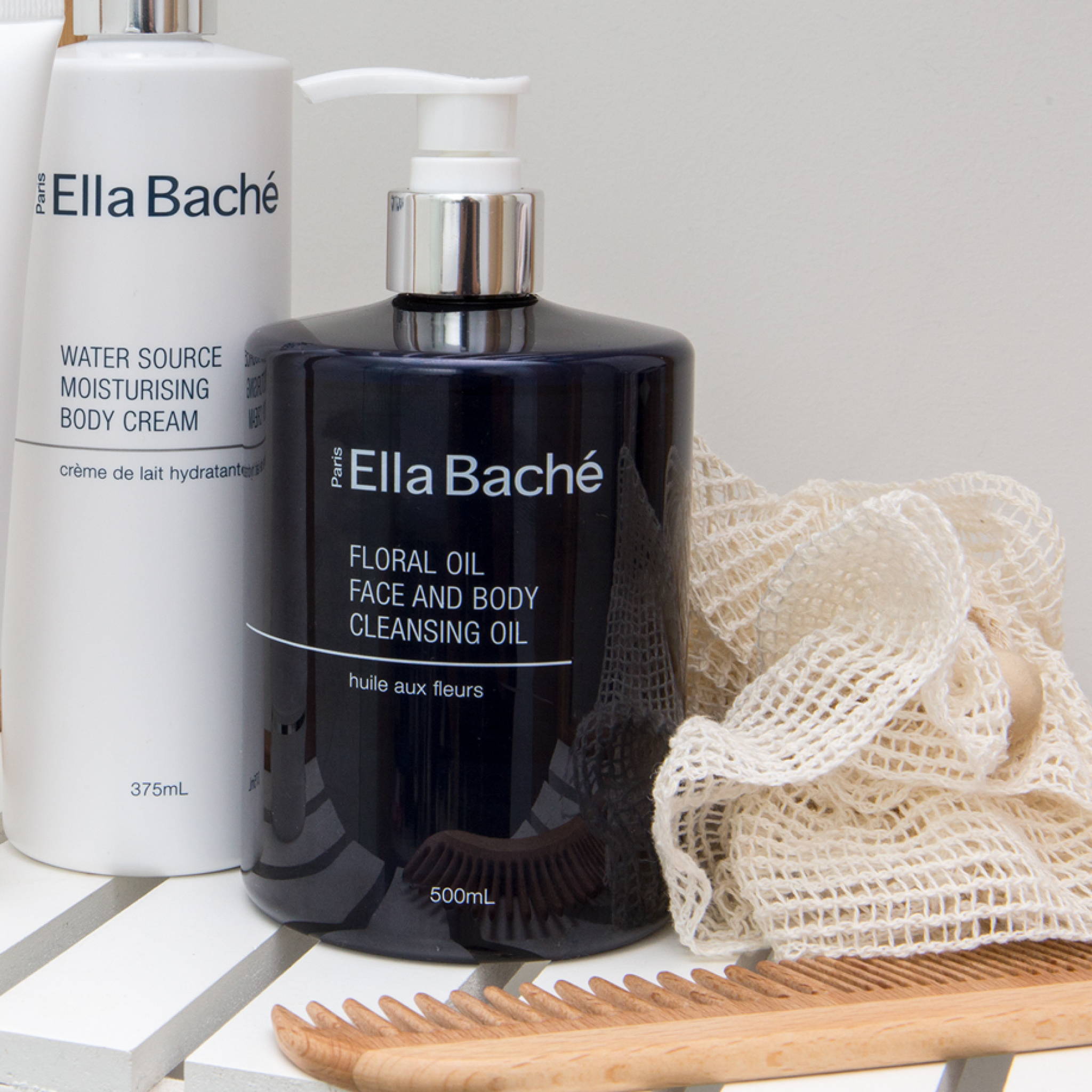 ---
Ella Baché Floral Oil Face and Body Cleansing Oil RRP $74
With a unique blend of fragranced oil and ultra-hydrating lanolin, this luxurious oil can be used to remove surface impurities and make up from the face. You can also add a few pumps to your bath, which will leave your skin feeling silky soft, smoothed and nourished.
---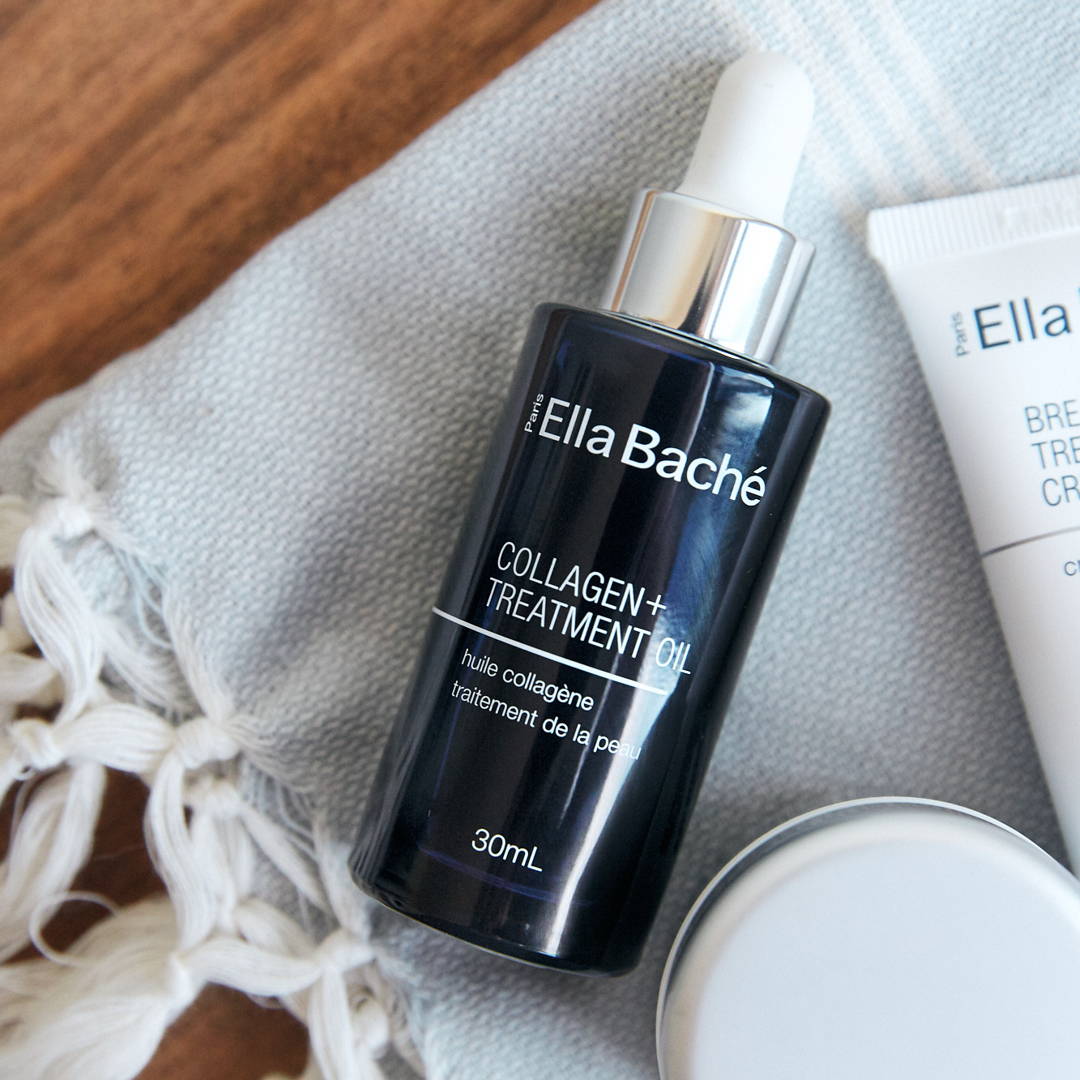 ---
Ella Baché Collagen+ Treatment Oil RRP $79
Boost your skins hydration this festive season with our all-natural Collagen Oil. Enriched with pure and active ingredients your complexion is left feeling tighter, smoother and radiant.
---
---
Ella Baché Collagen+ Peptide Eye Serum RRP $99
An all new and powerful eye serum, one that if you so kindly gift to one of your friends… will forever be indebted to you. Multi-benefited and ultra-lightweight this powerhouse serum plumps fine lines and wrinkles with its active peptides and ceramides.
---
---
Ella Baché Spirulines Wrinkle Correcting Serum RRP $110
High powered, luxurious and silky smooth this serum is designed to penetrate into the deepest layer of the skin. Enriched with exclusive ingredients that systematically work to repair the complexion whilst stopping the advances of anti-ageing.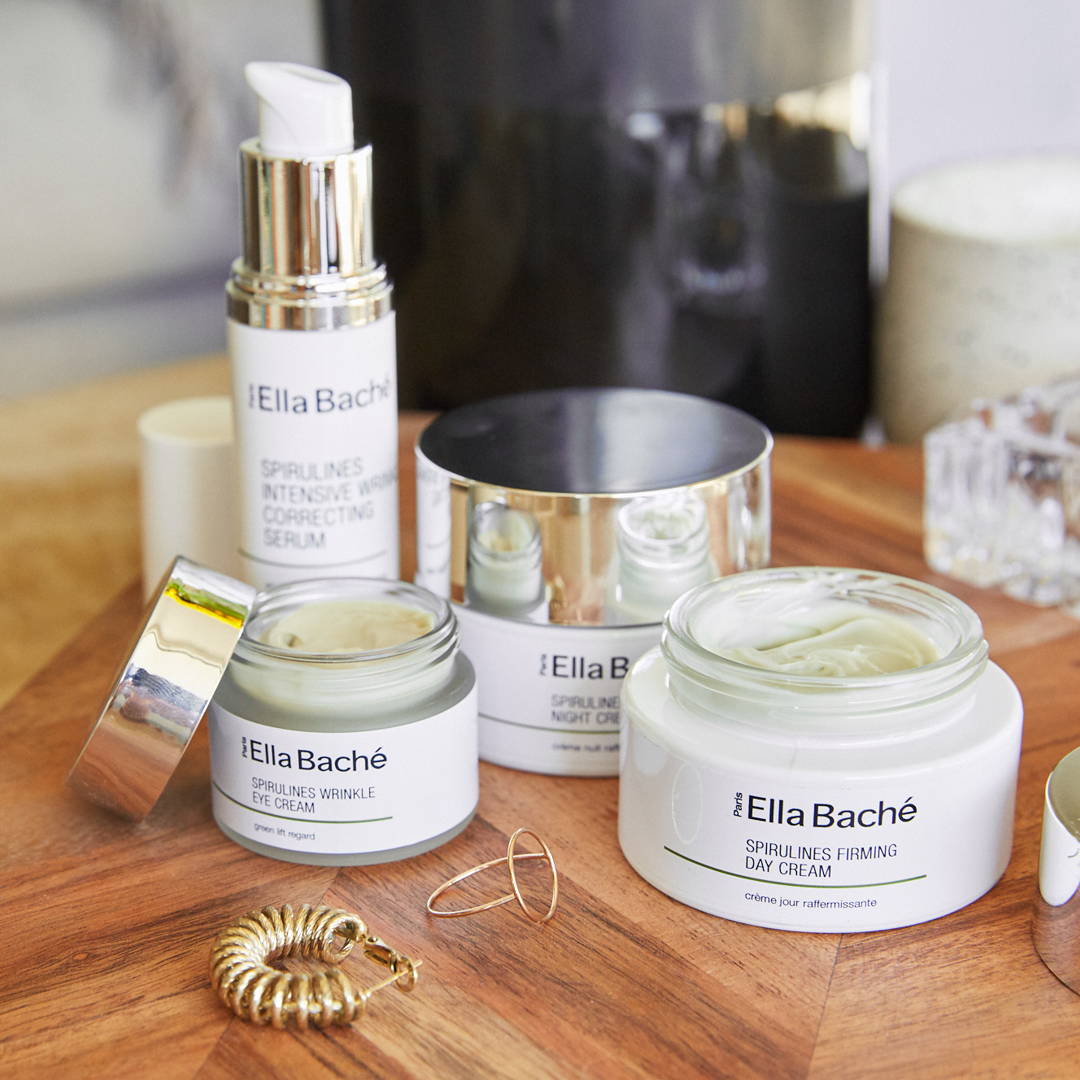 ---
Ella Baché Hydra Velvety Soft Cream RRP $110
Velvety smooth and lightweight this cream increases the skins hydration and prevents further water loss, providing your complexion long-lasting, protective hydration. Benefiting from daily boosts in skin plumping ingredients, it acts as the perfect day cream to protect the skin this festive season.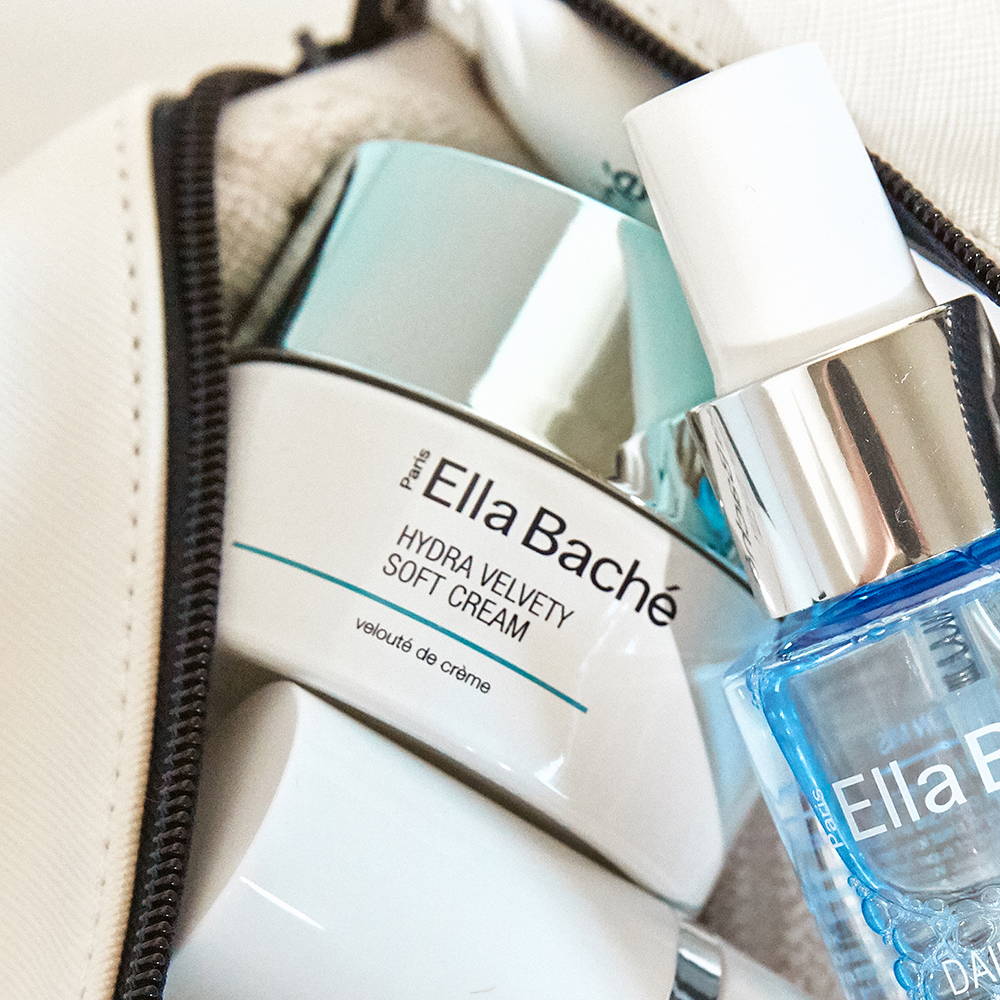 ---
---
Ella Baché Rejuvenating Skin Collection RRP $139
Want it all? Then this carefully curated skin pack is for you – featuring our results driven Eternal+ range plus an SPF, it is designed to tone, lift and firm the skin. Taking a complete targeted action against the tell-tale signs of skin ageing, it will feel like Christmas has come all at once with your skin appearing contoured, lifted and firmed.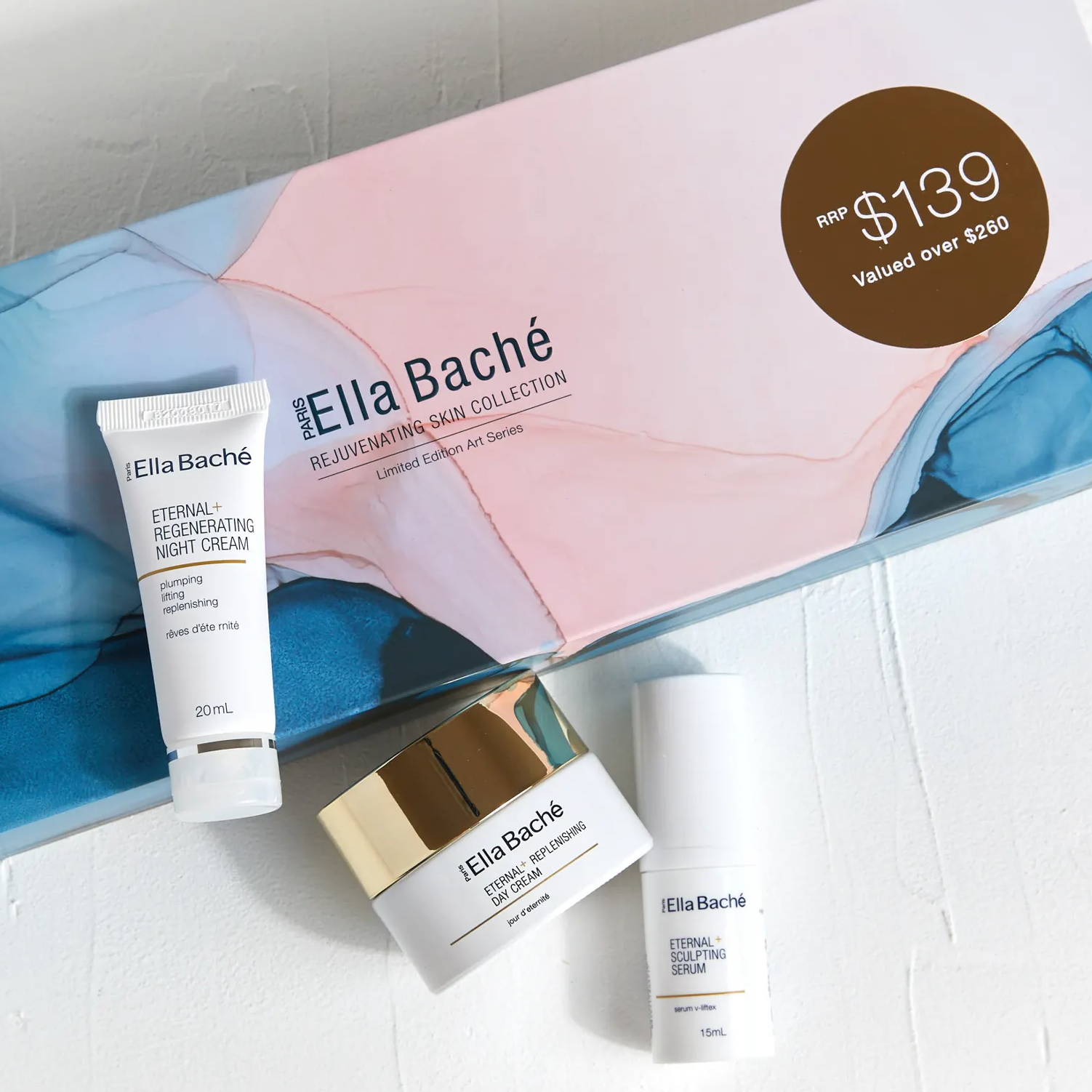 ---