Hemp seed oil might feel like a bit of a skincare trend, but the truth is that it's one of the most nourishing, all-round restorative facial oils you can get. Take my skin: it's combination and slightly breakout-prone, so I want oils that are going to soothe and calm without congesting. That's where hemp seed shines. It ticks all of the right boxes – lightweight, replenishing, anti-inflammatory – without being too occlusive. Otherwise known as an excellent ingredient on all fronts.
Ella Baché's hemp seed oil specifically is sourced exclusively from Byron Bay, and unlike other products on the skincare market is never diluted with alcohol – so you know you're going to see the full effect. But before we get into product recommendations, let's break down some Hemp Seed Oil details below:
What is hemp seed oil?
Hemp seed oil (not to be confused with hemp oil, which is a blanket term for all oils that come from hemp) is extracted purely from hemp seeds. Unlike CBD, hemp seed oil has little to no THC, and thus no psychoactive effects. Instead, it's incredibly rich in omega fatty acids, making it a really useful skincare ingredient.
What are the benefits of using hemp seed oil?
Because it's so rich in omega fatty acids, Hemp seed oil is super effective when it comes to nourishing and hydrating the skin, improving elasticity and reducing inflammation. It's actually a humectant meaning it attracts water, so works a treat when you're feeling dehydrated. Because of the calming properties, it's also ace for sensitised and inflamed skin, or anyone who's gone a little too hard on the actives – because we've all been there.
Hemp seed oil can also work to moderate oil production, making it effective for anyone (i.e. me) prone to shine or congestion. It's not overly occlusive like some oils, so it won't clog your pores. Instead, it will just calm, nourish and protect.
---
---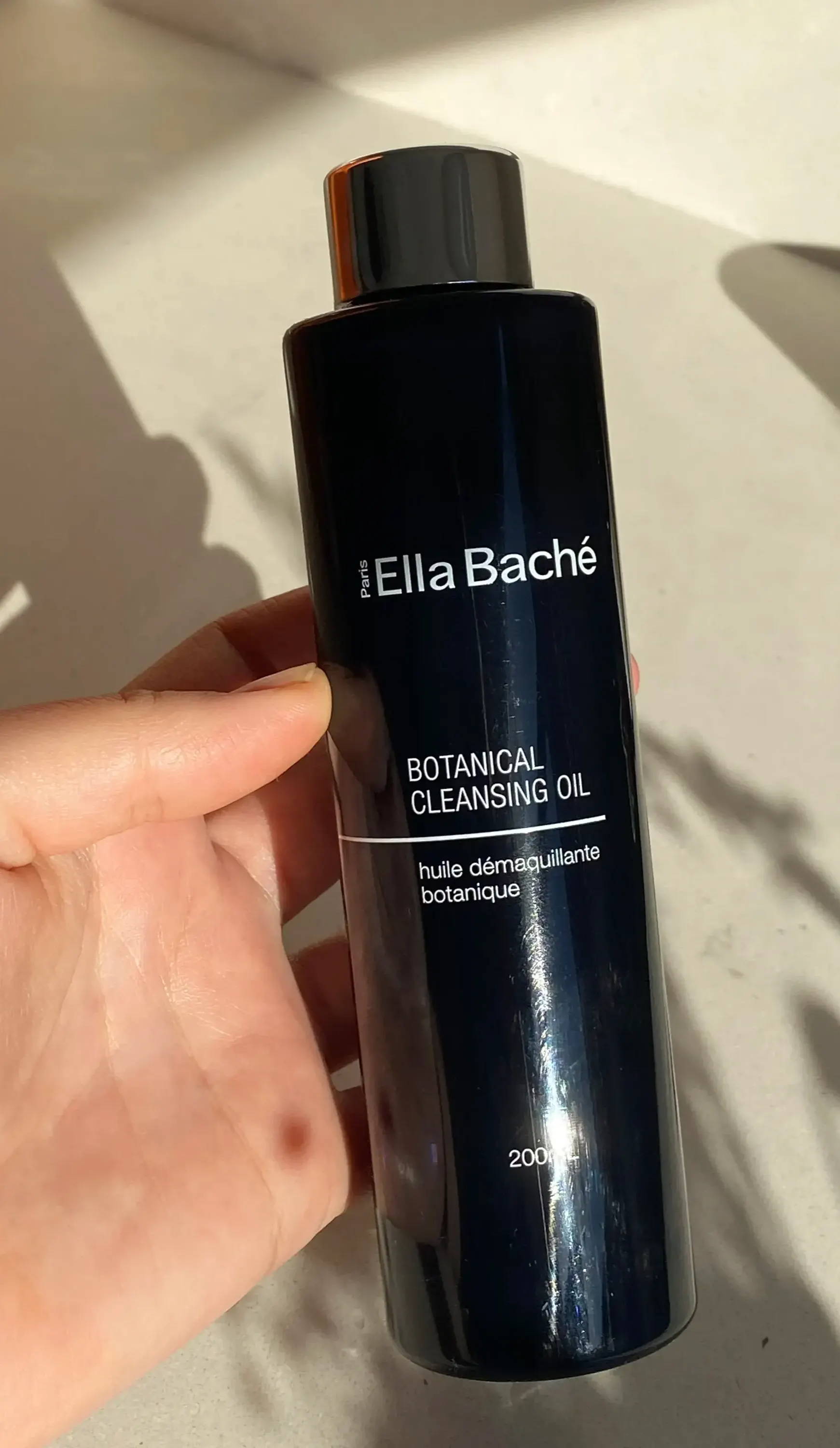 How can you integrate it into your routine?
The wonderful thing about hemp seed oil is that it comes in many forms. Personally, I'm a big fan of the Ella Baché Botanical Cleansing Oil and the Botanical Skin Treatment Oil, both of which contain bucketloads of the wonder ingredient.  
The Cleansing Oil in particular is perfect when it comes to removing makeup, grease and sunscreen. The idea behind oil cleansers is that like attracts like, so it will break down oil-based products in a pinch. I like massaging it into dry skin, using just a tiny amount of water to emulsify. Ella Bache's iteration is packed full of other delicious oil additions like sweet almond, evening primrose, kakadu plum and hemp seed, so it not only cleans the complexion, but leaves it baby-soft, as well.
And then there's the Ella Baché Botanical Skin Treatment Oil. I've always been fond of facial oils, but this stuff is like liquid gold. It's a potent blend of Australian botanicals (kakadu plum seed, evening primrose, calendula and blueberry) plus nourishing hemp seed and jojoba to smooth, brighten and plump the skin.
It's quite light, so I like a few drops pressed in underneath my moisturiser when I'm feeling dry. It makes for a great facial massage, too. I like to use my fingers and gently work from the centre of my face outwards, moving fluid and reducing puffiness.
A final tip from me is to add a drop into your foundation for a soft, radiant glow – you can thank me for this one later.
About the author...
Emily Algar is a Beauty Editor, Writer, Journalist and Digital Content Creator with over seven years experience in the beauty industry. Currently a contributor across Byrdie and Grazia, Emily's portfolio of work spans across titles including Vogue Australia, Sydney Morning Herald, Broadsheet and Adore Beauty.
---