All The Best Grooming Gifts For Father's Day 2021
Father's Day is now just around the corner and if you haven't yet gotten your gift organised, don't worry. We've got you!
Just like women, men also need a solid skincare stash complete with all the basics from cleanser to moisturiser and of course, a great SPF.
So, what better way to treat Dad (and give him a little nudge to look after himself!) than with some new grooming essentials?
Below, we're stepping through all our favourite skincare products for men.
A refreshing cleanser that doubles as a shaving aid: Ella Baché Radiance Foaming Cleanser
When it comes to men's grooming, a simple less-is-more approach is often preferred. So, a multitasking cleanser that also does double duty as a stand-in for shaving cream is a very good option.
Ella Baché Radiance Foaming Cleanser is a gentle, foaming face wash that lathers up nicely and is ideal for use during shaving. It's formulated with White Acacia Micro-Proteins to shield the skin against environmental stress along with antioxidant-rich Tomato Seed Phytosterols, Vitamin E and Omegas 6 and 9 to strengthen the skin's natural moisture barrier.
---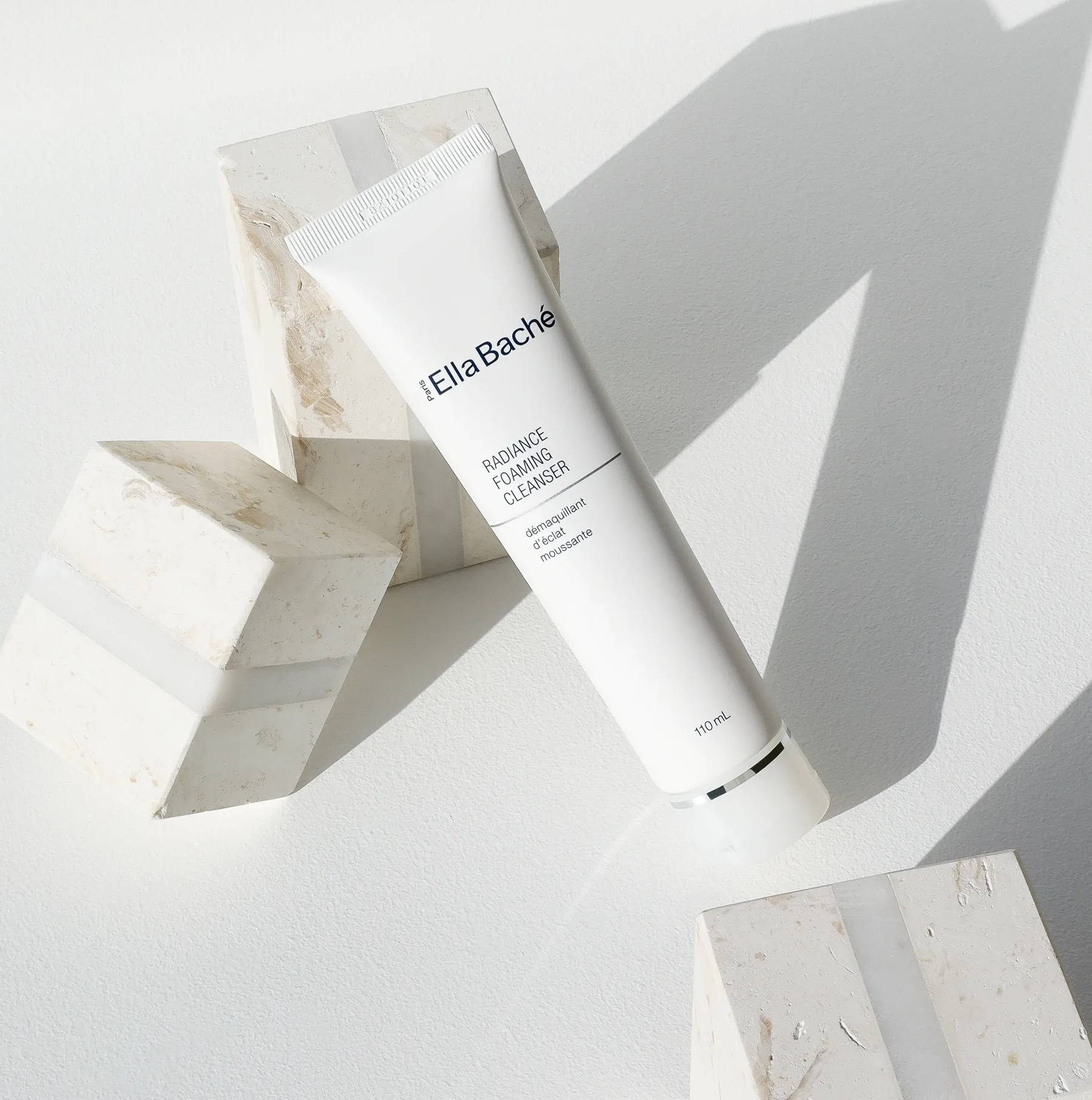 ---
A hydrating exfoliant to renew the complexion: Ella Baché Refining Exfoliating Gel
As a general rule of thumb, men's skin is often thicker, oilier and more robust in texture than women's. Because of this, it's important for gents to regularly use a decent exfoliant to keep the skin looking fresh, clear and healthy.
This gentle yet effective exfoliant contains natural Cranberry Seeds along with Plant Oils to slough away dead surface cells without irritating the skin. The result? Skin is left looking soft, smooth and rejuvenated. It's also an easy one to apply in the shower and can be used 1-2 times per week. Ella Baché Refining Exfoliating Gel is excellent for most skin types however we'd recommend that those with any flakiness or irritation steer clear.
---
---
A deliciously hydrating moisturiser that will keep his skin soft and nourished:
Ella Baché Defence + Antioxidant Radiance Cream
Moisturiser should be a must-have in anyone's skincare stash but it can be a product that men – especially those with oilier complexions – overlook due to concerns that it will make their skin 'greasy.' There's no need to worry about that when it comes to Ella Baché Defence+ Antioxidant Radiance Cream.
This cream is ultra-hydrating yet lightweight in texture and soaks quickly into the skin. It has antioxidants to soothe and repair while also helping to fortify the skin's barrier function and providing protection from environmental pollution. Plus, it contains no parabens, phenoxyethanols, silicones, mineral oils or colouring agents.
---
A feather-light sun protection cream that's excellent for everyday use: Active Face Great SPF50+ Lotion
We've said it before and we'll say it again: "SPF, always!" Ella Baché Active Face Great SPF50+ Lotion is an incredibly lightweight sun protection lotion that provides four hours of water-resistant sun protection.
Amongst its ingredients, you'll also find Green Tea and Kakadu Plum Extract (which are both potent in antioxidants) to add hydration while boosting your skin's glow. Those who live active lifestyles or love the outdoors will especially love this SPF pick. Once it's on, you'll totally forget you're wearing it at all - thanks to its invisible texture.
---