Ross and Rachel, butter and popcorn, Active Serums and Hydration Mists. Some things are just better together...
This Valentine's Day, we take you behind the screen and share our Ella Baché Team favourite skincare duos, that their skin cannot live without. Explore their skincare soulmates below.
---
"Any product with good quality Hyaluronic Acid is a friend of mine. With its ability to saturate the skin with intense moisture, it's able to absorb into the deepest layer of the skin, acting as your daily defence against dehydration and premature ageing.
I apply our Hydra Hyaluronic Cellular Serum morning and night followed by a few drops of our Collagen+ Treatment Oil. My complexion is always left feeling hydrated, smoothed and radiant."
Issy, Ella Baché Corporate PR & Influencer Manager
---
"My favourite Ella Baché skincare duo is the Eternal+ Replenishing Day Cream and the Eternal+ Sculpting Serum.
For visibly firmer, healthier looking skin, I add these two products daily to my skincare ritual, which provides instant radiance."
Jodi, Ella Baché College Educator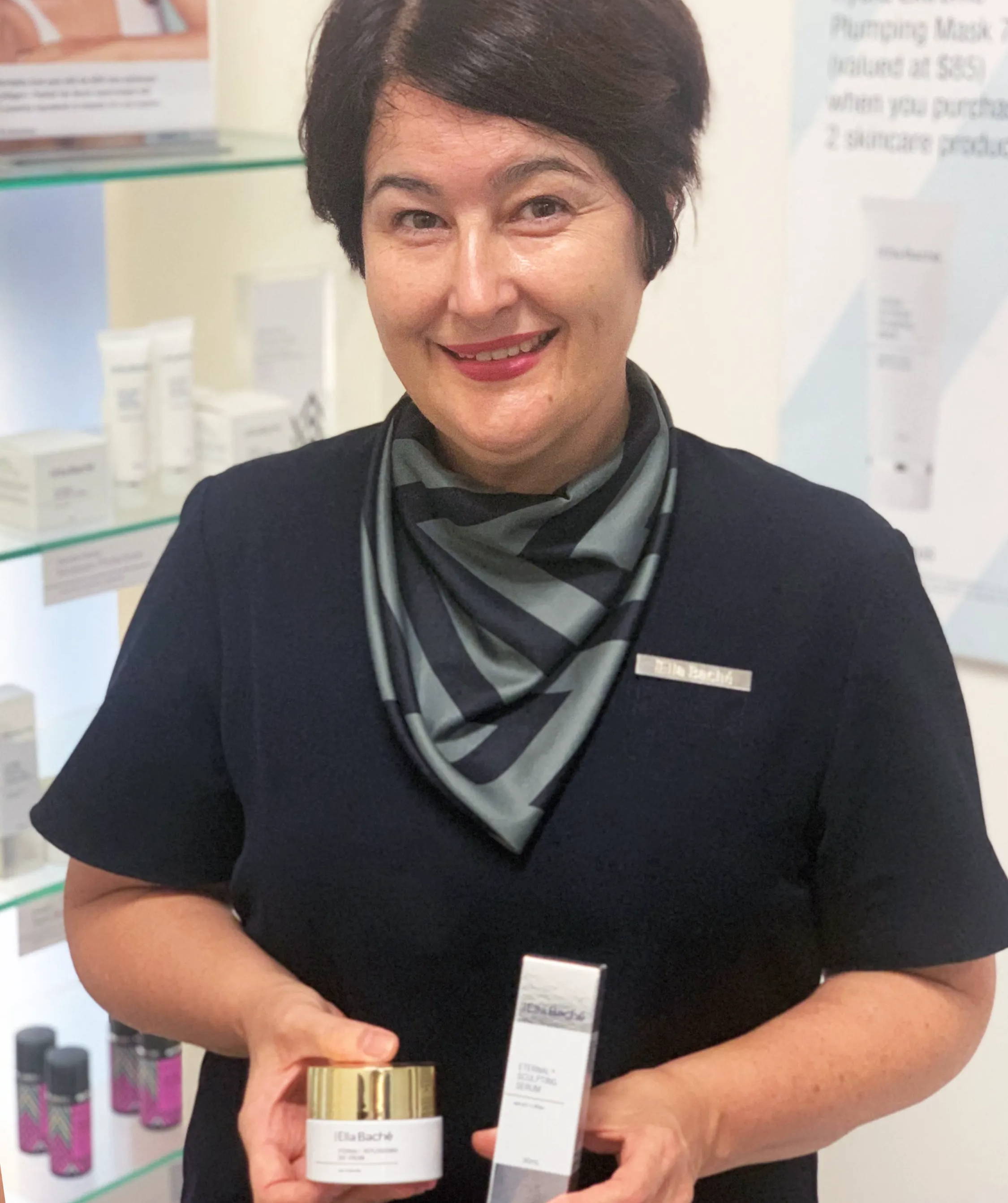 ---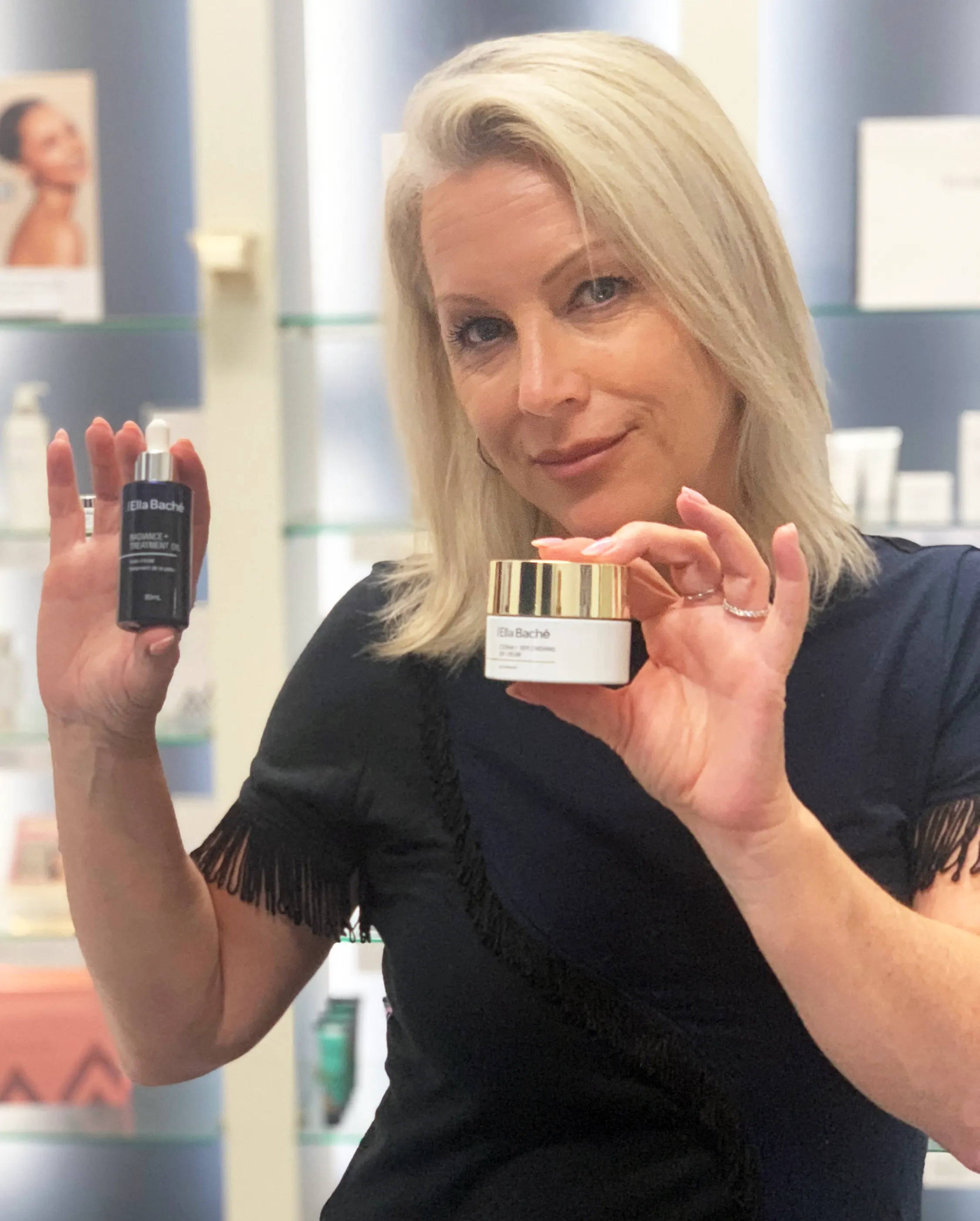 "The Eternal+ Regenerating Night Cream is key to my skincare line-up, as it is super regenerating and revitalising. My skin relies on these supercharging ingredients that stimulate collagen, brighten skin tone and create ultimate luminosity.
I also love adding a few extra drops of Collagen+ Treatment Oil when I need extra nourishment. With the added benefit of collagen stimulators in this treatment oil, it is the ultimate anti-ageing blend and homecare ritual."
Gina, Ella Baché National Training Manager
---
"My skin can't live without the Neobright Correcting Serum, which I use morning and night. To maximize results, I also apply the Radiance C Defensive Antioxidant Mist.
I apply the serum first, followed by a spritz of the mist, which pushes the serum into the deeper layers of the skin, providing active results in hydration, brightening and anti-ageing."
Montana, Ella Baché Glenbrook Beauty Therapist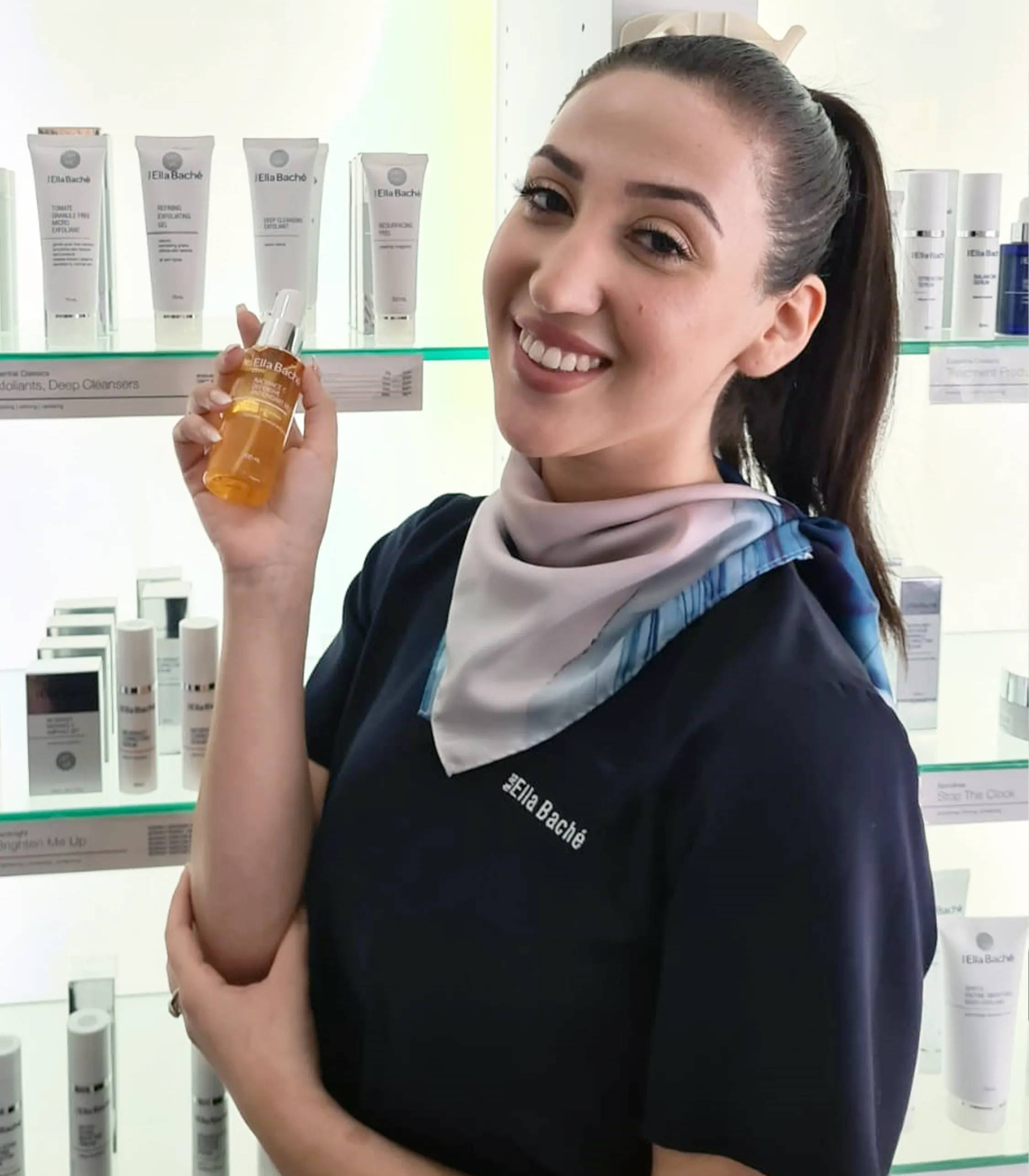 ---