Beauty and fashion mogul, Kate Waterhouse is a household name best know as the director and founder of katewaterhouse.com as well as her work as a journalist, media personality, television presenter and radio talent.
With the silly season now well and truly upon us we worked with Kate to get her skin spring/summer ready with our innovative 'Help Me Hydrate' Facial. Enriched with collagen enhancing products and a specialty facial massage, it is the one stop shop for party preparation... if you haven't yet tried this treatment yourself, we suggest you get booking!
SO KATE, TELL US HOW DID YOU FIND THE ADVANCED SKIN DIAGNOSIS PROCESS?
The Advanced Skin Diagnosis was great. It was so informative and so interesting to see what my skin looks like from the various levels. It's one thing for people to tell you what your skin needs or is lacking but when you can see it for your own eyes it really is so insightful.
WHAT WAS YOUR BIGGEST LEARNING ABOUT YOUR SKIN THROUGH THE PROCESS AND YOUR TREATMENT?
I think that my skin needs more hydration and it's also a reminder to always use sunscreen.
"

It also reminded me to always use sunscreen.
IN THREE WORDS HOW DID YOUR SKIN FEEL POST TREATMENT?
It felt soft, firm and hydrated.
HOW WILL YOU BE CHANGING YOUR AT HOME SKINCARE ROUTINE TO SUPPORT WHAT YOU LEARNT THROUGHOUT YOUR TREATMENT?
I will be adding in all the products used in my treatment - especially the Botanical Cleansing Oil - each day and also the Sheet Mask on a weekly basis.

WHAT WAS YOUR FAVOURITE STEP IN YOUR "HELP ME HYDRATE' FACIAL?

I loved the Intensive Extreme Regeneration Mask. Not only was the Hydrate Facial hydrating and beneficial for my skin, it was also completely relaxing.
WHAT IS YOUR FAVOURITE ELLA BACHÉ PRODUCT AND WHY?
I've loved the Daily Hydration Mist. It's perfect for a spritz throughout the day - even when you have your makeup on - to give you that dewy hydrated look and feel.
 
WHAT STEPS DOES YOUR DAILY/WEEKLY SKINCARE ROUTINE INCLUDE?
My daily routine always consists of cleansing and moisturising morning and night. I also always wear SPF on my face, neck and chest every morning and I never go to bed with my makeup on!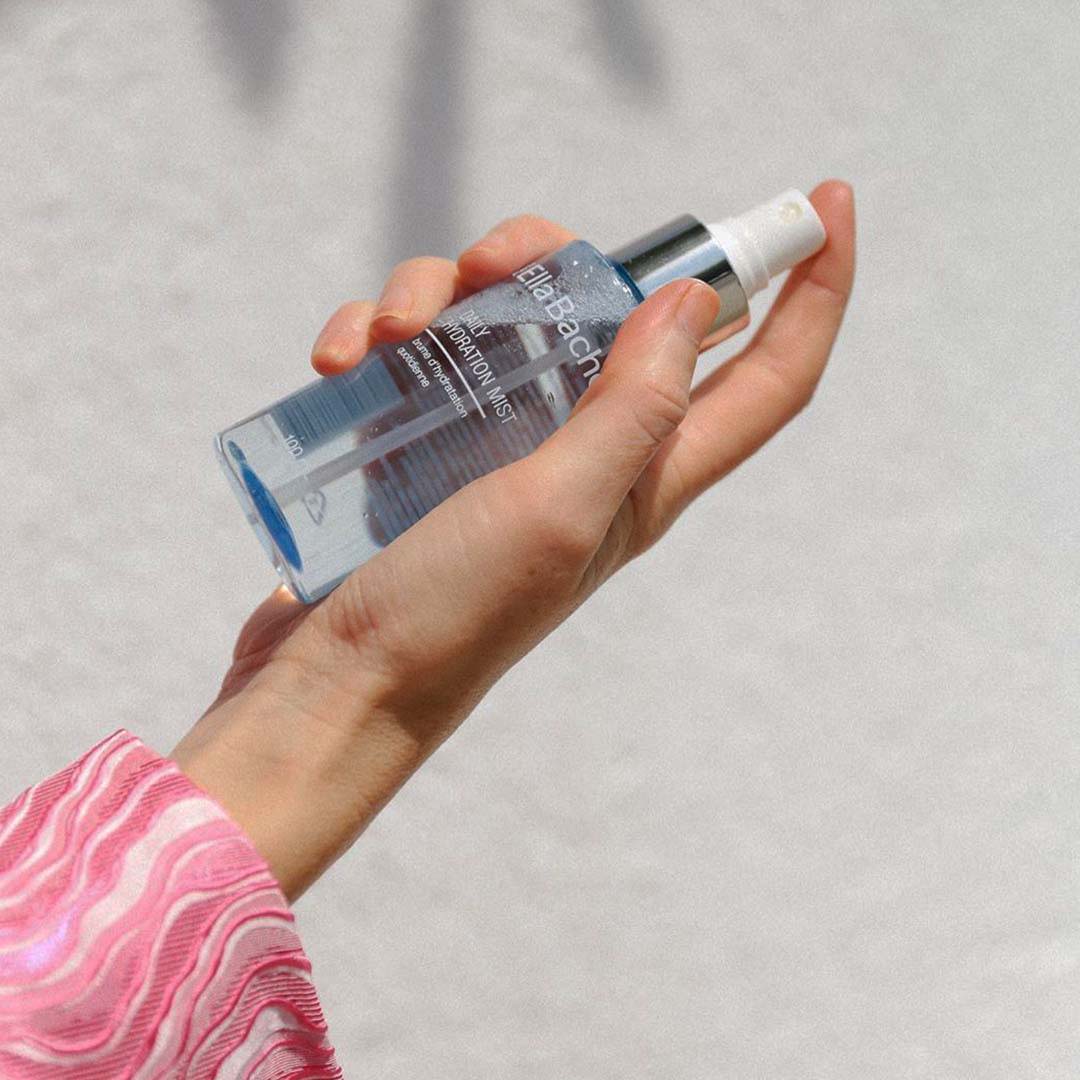 HOW DO YOU MAINTAIN FRESH, GLOWING SKIN WITH YOUR BUSY SCHEDULE?
Skincare, hydration and a daily routine is key. I also have regular facials to help exfoliate my skin to remove dead skin cells.
WHAT'S YOUR BIGGEST SKIN TIP FOR THE SUMMER?
SPF. You can get sun damage even driving in the car so it's so important to always wear it rain, hail or shine!
"

SPF. You can get sun damage even driving in the car so it's so important to always wear it rain, hail or shine!
With that in mind Ella Baché HQ always suggest receiving a complimentary Skin Diagnosis in or David Jones to determine the best home care and treatment plan for your complexion needs. To find out more visit us in store or online at ellabache.com.au