Consider your search officially over
It's no secret that SPF is a must-have in anyone's beauty stash. But these days, there's an incredible array of products to choose which can make selecting a new SPF kinda confusing.
So, how do you choose?
Well, it all comes down to your individual skin type and your concerns. In other words? There's no such thing as a 'one size fits all' SPF solution.
If you're not sure where to start, you're in the right place. Below, we've rounded up all the best SPF products for different skin concerns.
The best tinted SPF for oily skin:
Ella Baché Superfluid Great SPF50+
If your skin is on the oilier side, you'll want to hit the brakes when it comes to overly heavy formulas and reach for something lighter instead. Ella Baché Superfluid Great SPF50+ is a light-as-air suncare product delivering four hours of water-resistant SPF50+ along with sheer, natural coverage to even out your skin.
---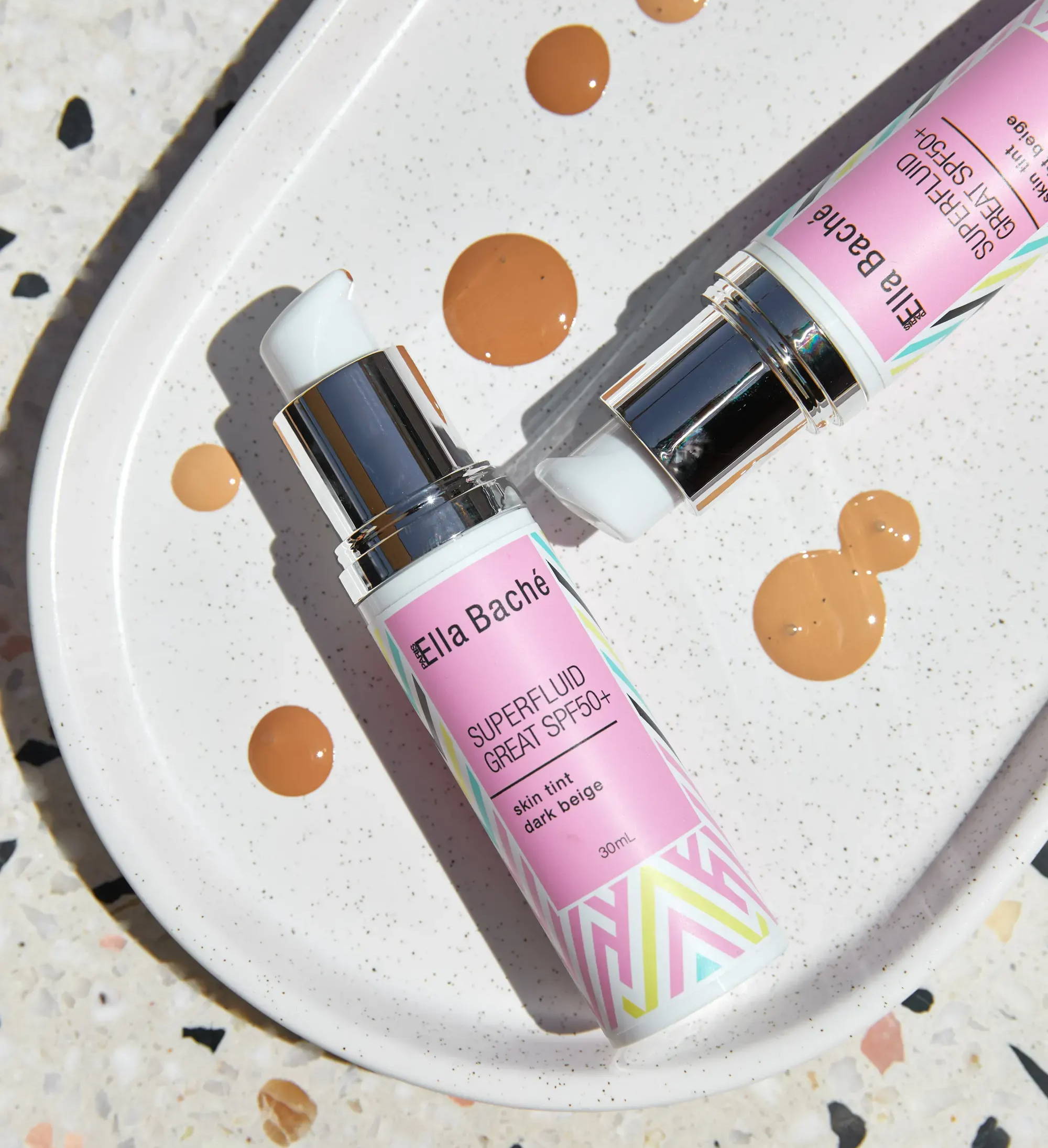 ---
---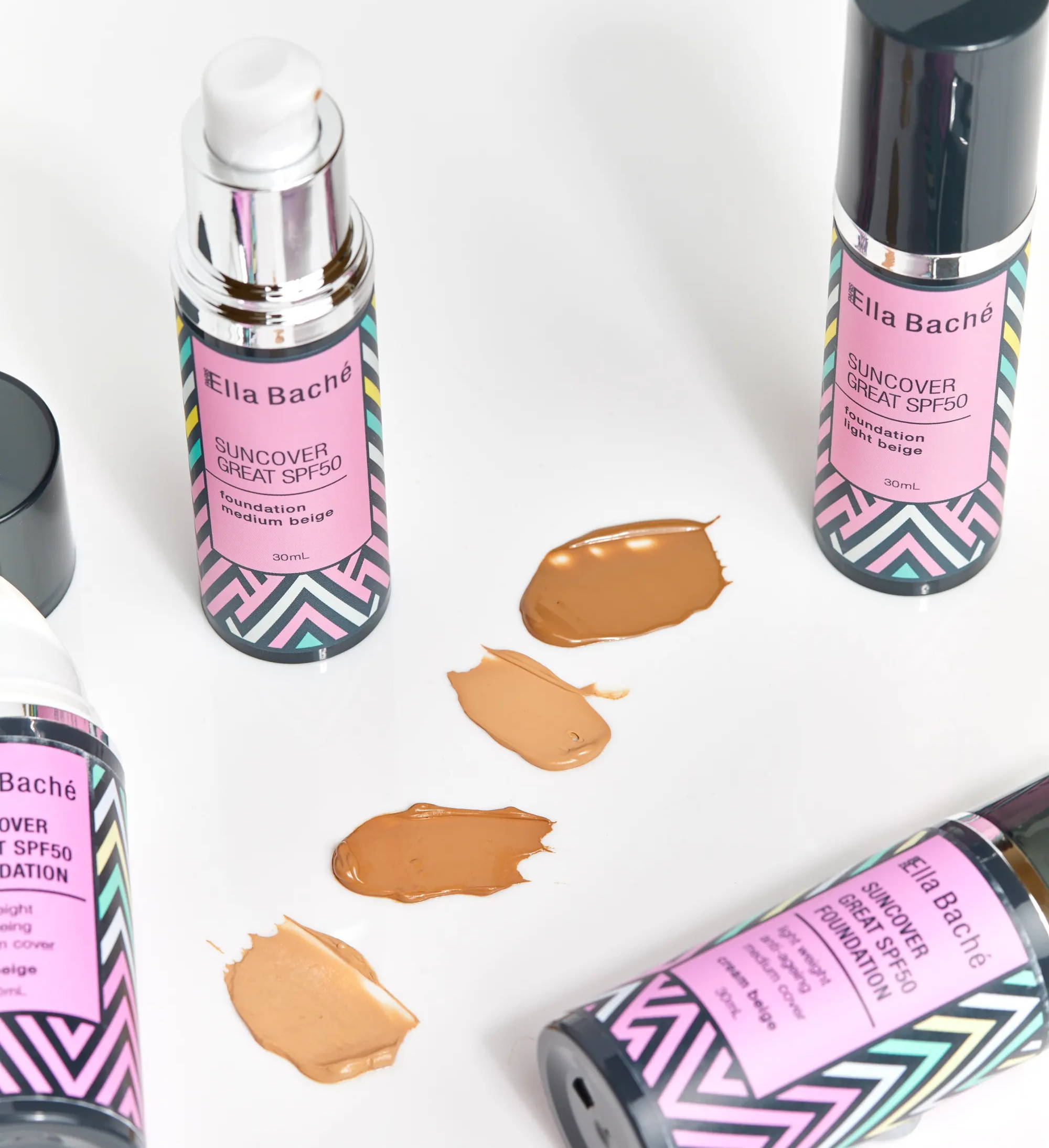 The best lightweight SPF foundation for acne-prone skin: Ella Baché Suncover Great SPF50 Foundation
Those with acne-prone skin might avoid SPF for fear of upsetting their skin. There's no need to worry about surprise breakouts when using Ella Baché Suncover Great SPF50 Foundation. This medium-coverage foundation is dosed with green tea to soothe along with jojoba to provide lightweight moisture without blocking the pores.
---
The best moisturising SPF lotion for dry skin:
Ella Baché Great SPF50+ FaceSaver Lotion
If you've got skin that's on the drier side, you'll want to reach for formulas with added hydrators to keep your complexion moisturised. With nourishing shea butter and vitamin E, this one hits the mark. Plus, it contains green tea and antioxidant-rich grape seed extracts to support and strengthen the skin's natural protective barrier.
---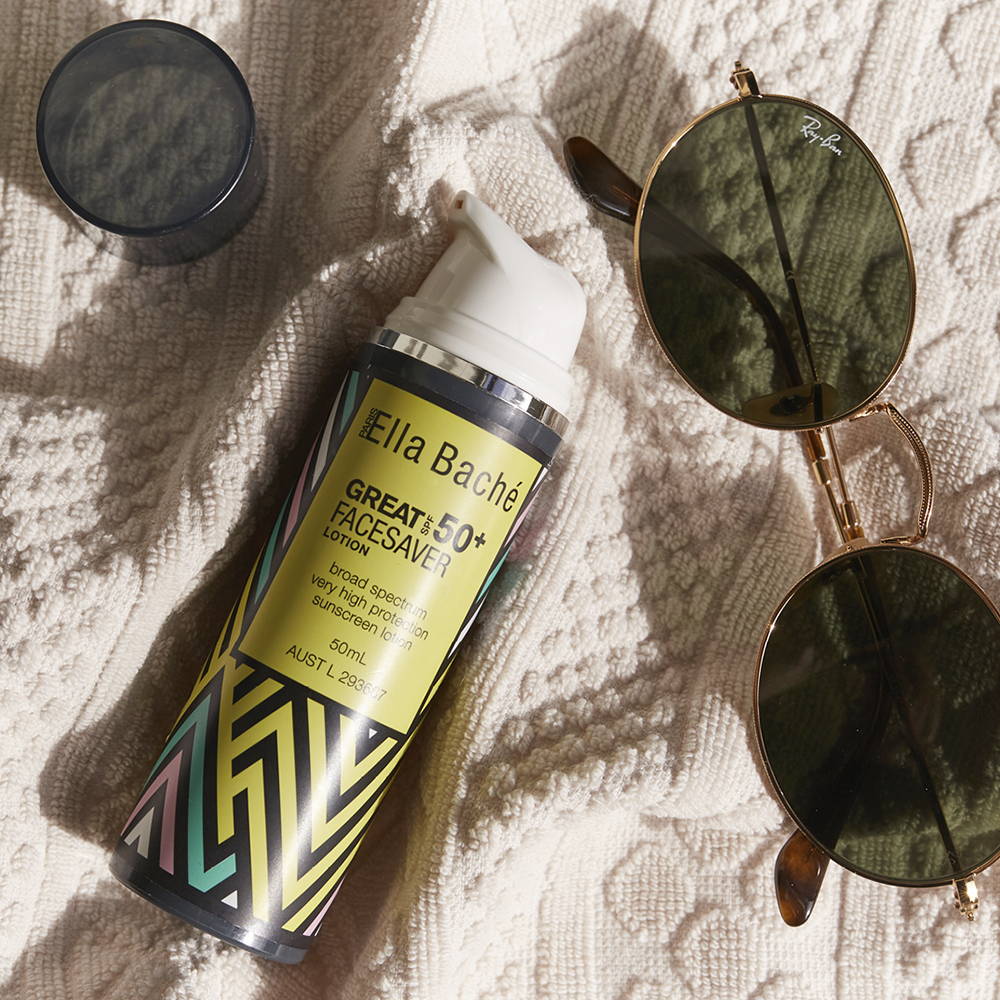 ---
The best SPF cream with coverage for sensitive skin: Ella Baché Great Sunguard SPF40 Foundation
If you're dealing with sensitive skin, you'll want to steer well clear of chemical sunscreens and opt for physical sunscreens instead. With 100% mineral sun filters, Ella Baché Great Sunguard SPF40 Foundation is an excellent suncare option that won't upset sensitive skin. It's formulated with hydrating lanolin and provides an opaque 'zinc' finish that's perfect for the beach.
Fun fact: It's also a cult favourite amongst pro surfers including the likes of homegrown Australian talent, Ellie Brooks.
One last thing: Don't forget to double cleanse
If it's not removed properly at the end of the day, SPF can have the ability to clog your pores. So, make sure you're doing a double cleanse to ensure it's all whisked away. Here's how:
Complete your first cleanse using Ella Baché Botanical Cleansing Oil to break down your SPF.
Follow up with a second cleanse using Ella Baché Radiance Foaming Cleanser to remove all final traces.

Finish by applying your regular skincare.
---