---
...and it even looks like caviar
Our skincare routines have come a long way since simply being functional. In fact, we now expect our cleansers, exfoliators, serums and moisturisers to go above and beyond just cleaning or nourishing our faces; they should bring joy to our days and be fun to use. One product that fits the bill and springs to mind immediately is Ella Baché's Defence+ Charcoal Micro Exfoliant which - to our pleasant surprise, actually looks like real caviar. Yep, it's got us hooked, line and sinker. Here's why we can't get enough of this new product.
Using Ella Baché Defence+ Charcoal Micro Exfoliant is a sensorial experience
Without a doubt, Ella Baché's Defence+ Charcoal Micro Exfoliant is one of the quirkiest products I've come across in a long time. A gentle squeeze of the tube will reveal tiny transparent pearls suspended in a dark gel which are totally silicone-free and environmentally-friendly. In fact, these tiny pearls are made of smooth spherical perlite particles (so, *not* microbeads) infused with charcoal that just disappear into the skin as you use it. I loved massaging this product onto damp skin in the shower, and found it amusing to feel the mini spheres move around my face; it truly is an addictive experience. You should always be cleansing and exfoliating for about a minute at a time, and this product made time go by so quickly! Plus, the light and fresh scent added to this product really adds to the sensorial experience as it awakens the senses.
---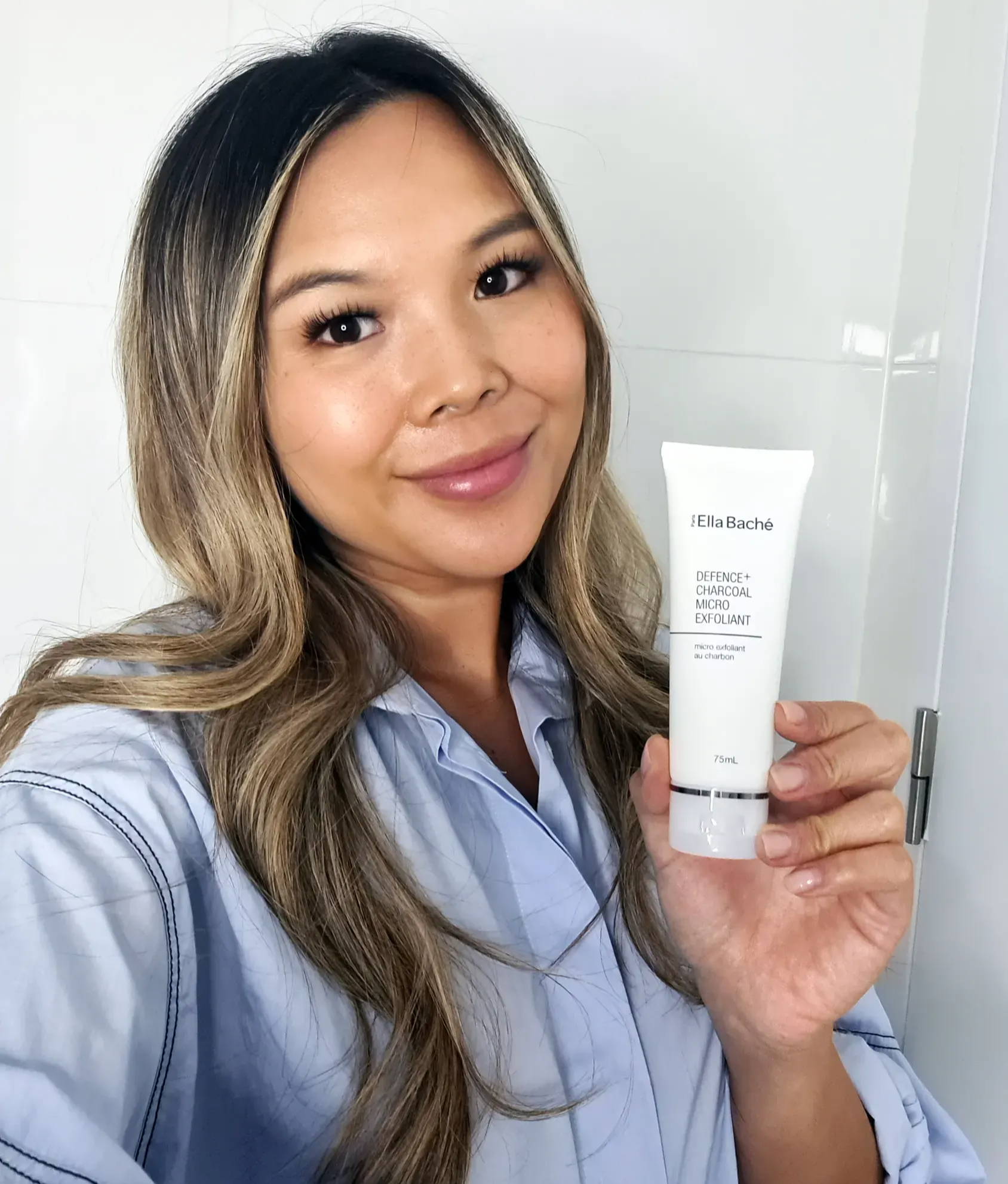 ---
Ella Baché Defence+ Charcoal Micro Exfoliant is powered by charcoal
Detoxifying by nature, charcoal is the hero ingredient in Ella Baché's Defence+ Charcoal Micro Exfoliant which can draw out impurities from your pores and deeply cleanse your skin. Red tomato is the other star of the show; it's a signature ingredient that Ella Baché features regularly in their products as it is a natural source of vitamin A, B, and C, along with minerals to improve your complexion. You'll also experience a physical exfoliation when using this product thanks to the little jelly-like pearls in the formula. PSA: this product is also free from parabens, phenoxyethanols, silicones, mineral oils and colouring agents.
---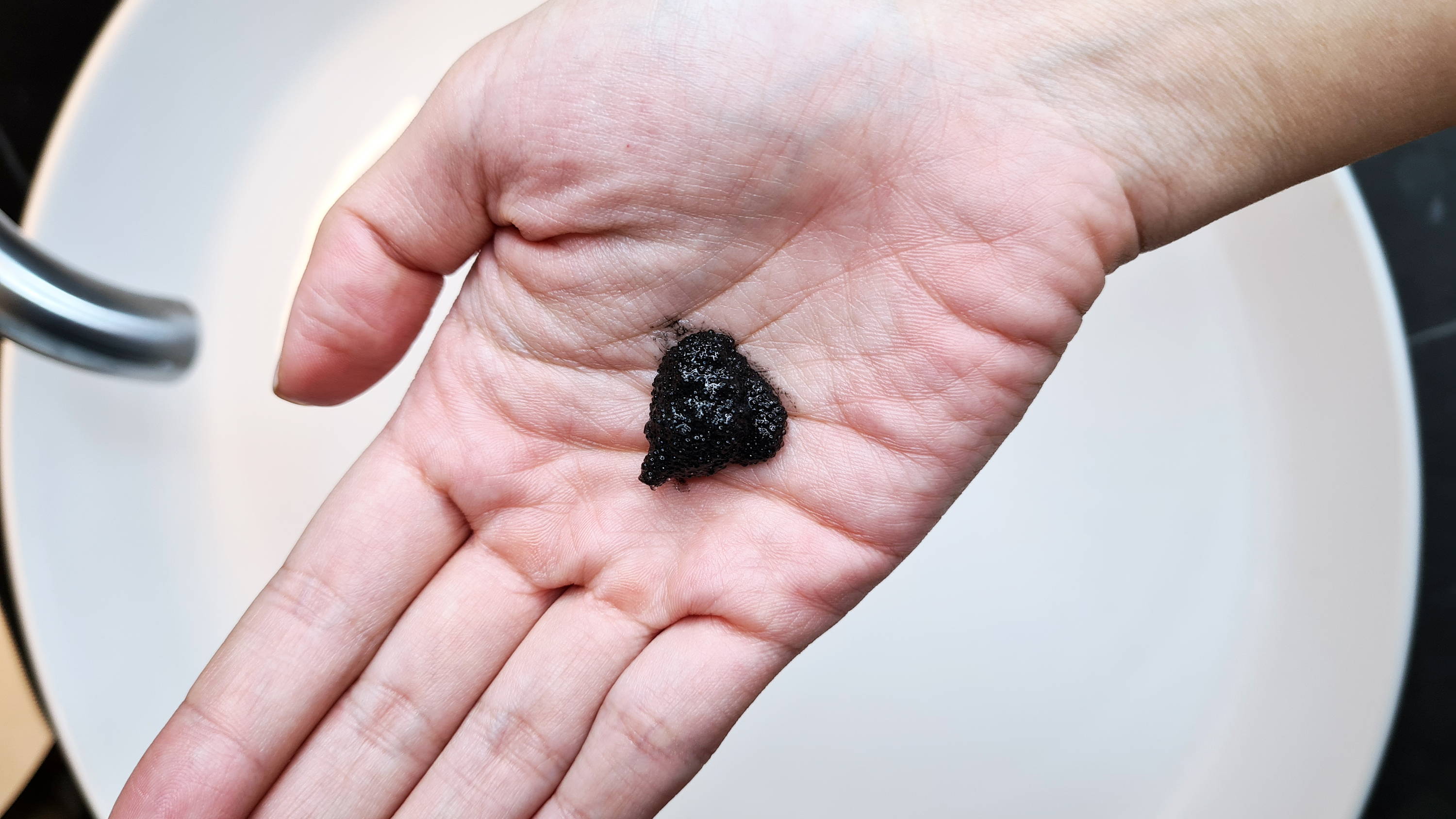 ---
Ella Baché Defence+ Charcoal Micro Exfoliant offers skincare benefits
Don't underestimate the novelty-factor of this exfoliant; it actually does a top job in bettering your skin. To be specific, it can cleanse and purify your skin from harmful pollutants (making it the perfect product to use for city-slickers), buff away dead skin cells, remove impurities and make your skin look ultra smooth and seriously glowy. Could this be one of the best exfoliators to unclog pores?! Best of all, you can use this product two to three times a week for a gentle yet hard-working exfoliation.
---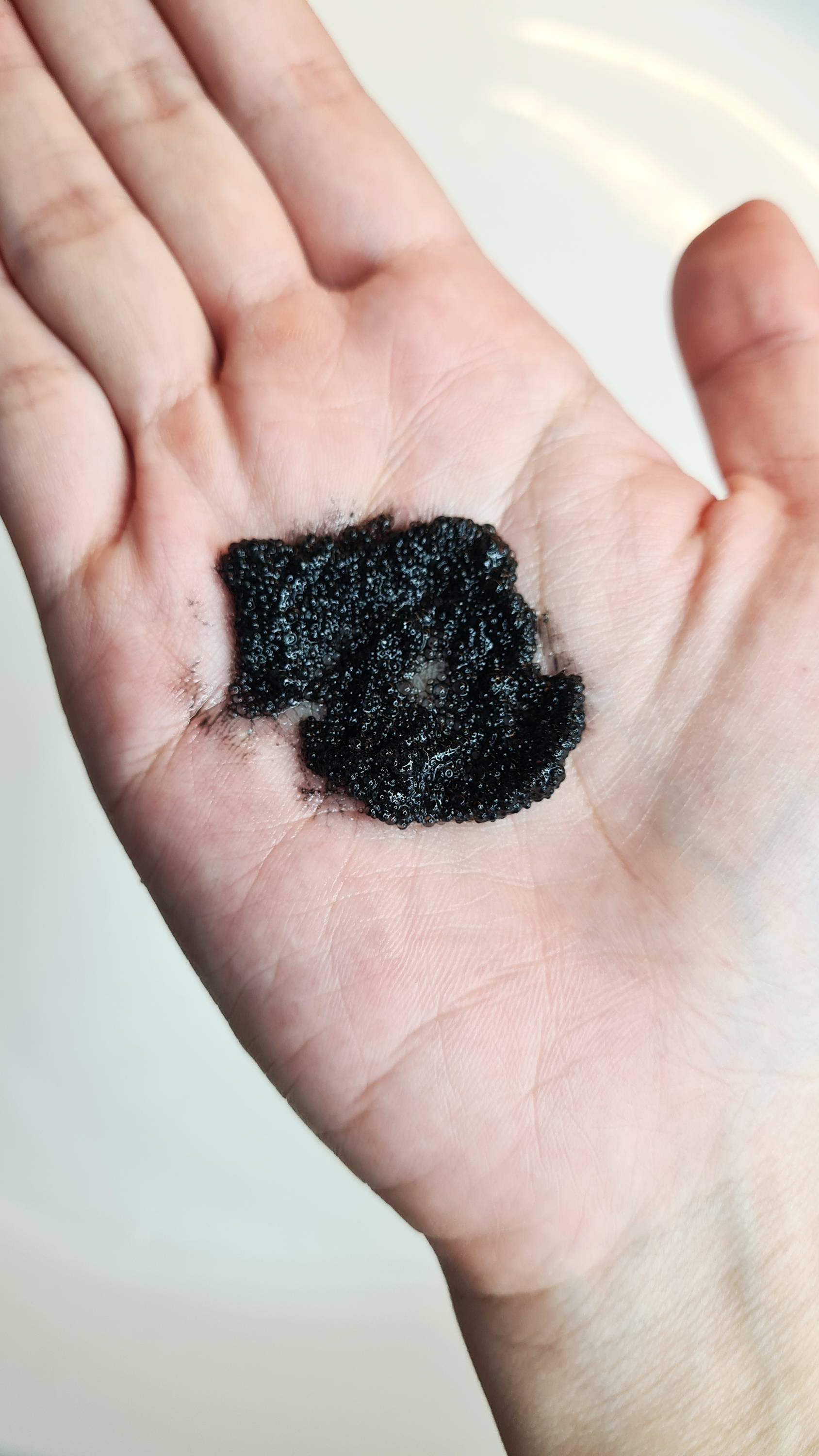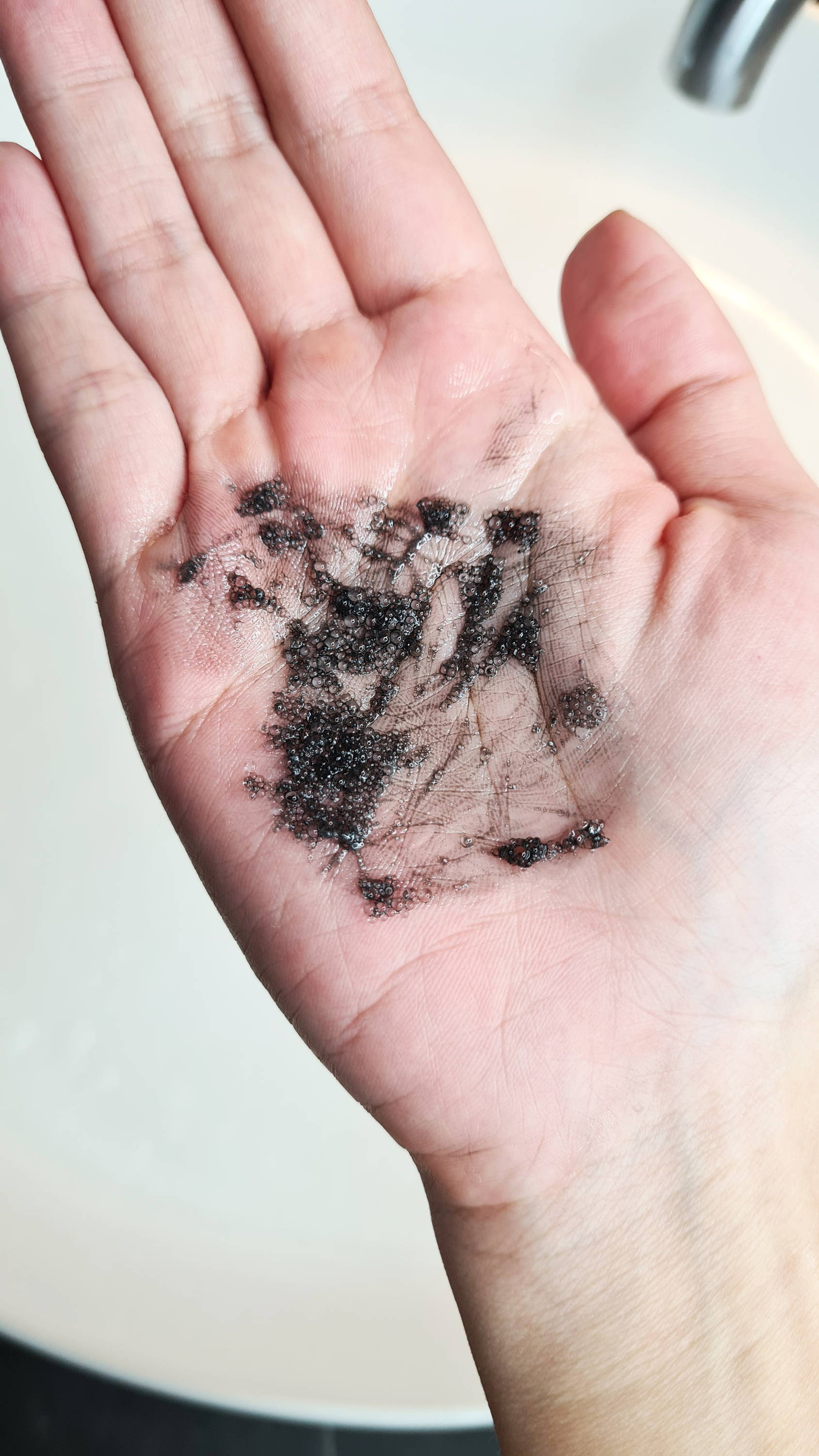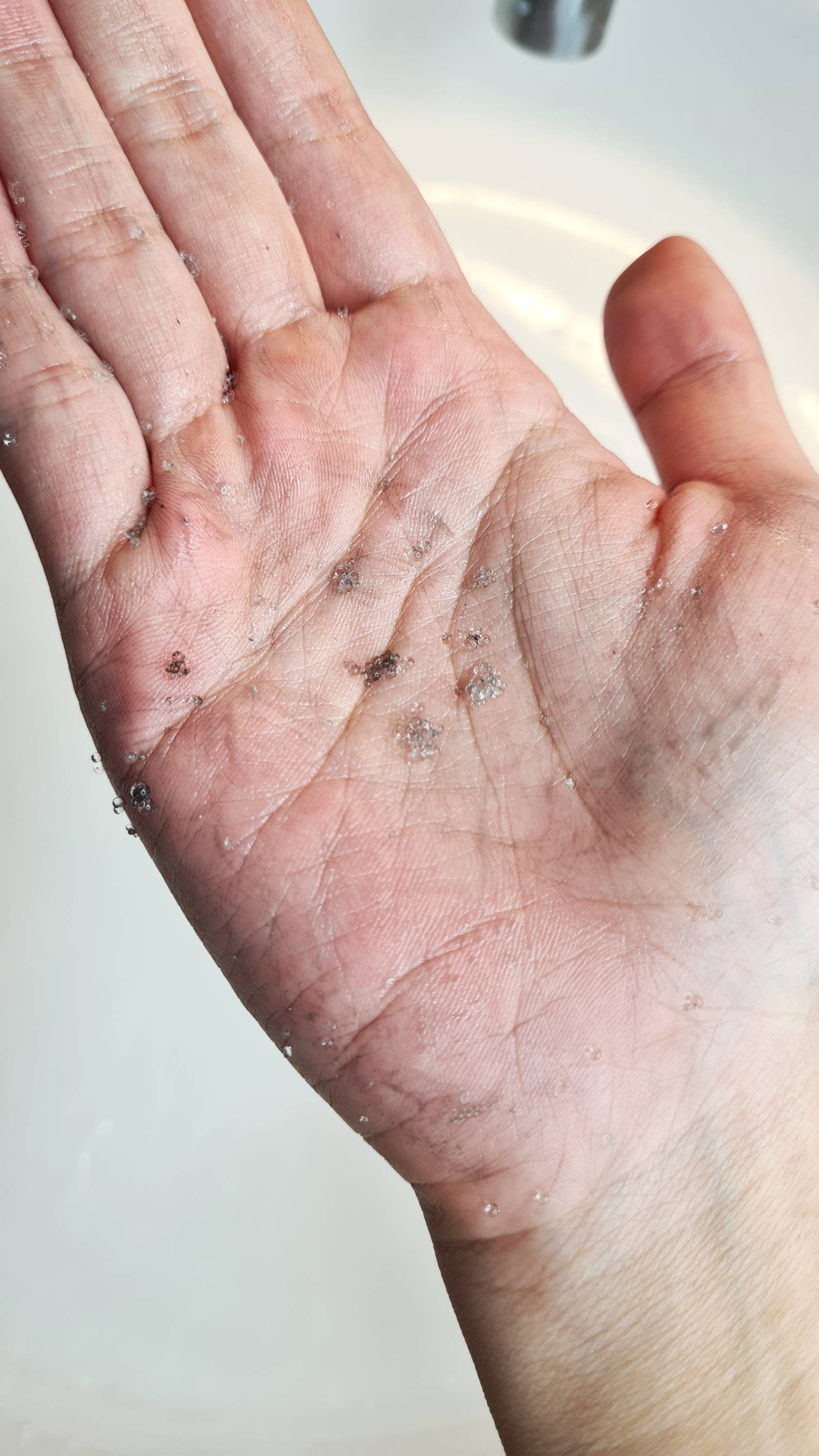 ---
Ella Baché Defence+ Charcoal Micro Exfoliant is a versatile product
Whether you're looking for an exfoliant for dry skin or an exfoliate for oily skin, you've come to the right place. The Ella Baché Defence+ Charcoal Micro Exfoliant can easily fit into most people's skincare routines as it can be used on all skin types as there are no active ingredients in the formula. If you're looking to improve your skin's barrier function, Ella Baché's Defence+ Antioxidant Radiant Cream may do the trick. It's powered by Brazilian Pepper Tree which offers high levels of antioxidants to protect your skin, along with polysaccharides that create an invisible protective shield over your skin. Oh, and let's not forget about red tomato, which can boost luminosity levels and reduce the appearance of hyperpigmentation.
About the Author...
Iantha Yu is a freelance beauty editor with experience as Acting Beauty Director of marie claire Australia and Beauty Editor of BEAUTYcrew. She has also worked within the beauty, lifestyle and fashion departments at a number of leading women's magazines including Women's Health, Virgin Australia Voyeur, SHOP Til You Drop and SHOP 4 Kids. She is also the founder of content strategy studio @picstudio.io
---
---