We don't use the term 'beauty sleep' for nothing. In fact, did you know that while you blissfully slumber the night away, your skin cells are working around the midnight hour to repair and regenerate?
Here at Ella Baché HQ, we are all over radiance-enhancing twilight rituals, so much so, that we have a team of dedicated skin experts developing ranges specifically for your bedtime routine. Designed with your best skin in mind, each product will rapidly repair your complexion, fighting against daily aggressors, pollution, UV damage and premature ageing.
Enriched with ingredients that are high in antioxidants, vitamins, and peptides they will not only recharge and revitalise, but have you wanting to hit the sheets a little earlier. So, with your best sleep (and skin) in mind, we have listed a range of our best-selling twilight products, all you have to do is take your pick.
FOR BRIGHTENING
Feeling lacklustre? Illuminate the skin with our NeoBright Correcting Night Cream. A multi-correcting dream cream that is enriched with a powerful combination of Licorice Root Extract, Premium White Tomato and Polysaccharides. These active ingredients combine nature with science giving your complexion the benefits of working overnight to deliver brightness, illumination and a smooth and even skin tone.
---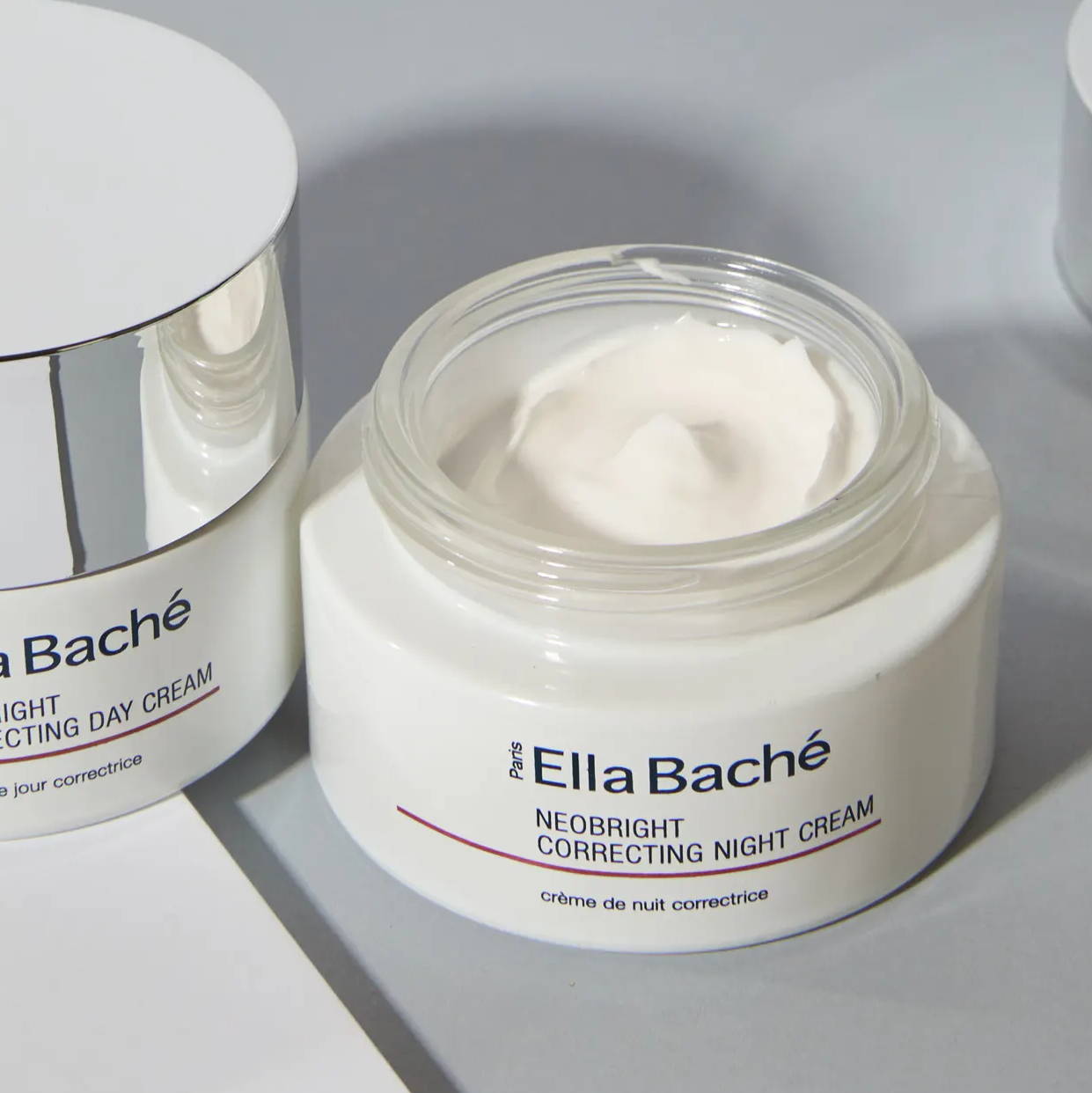 ---
---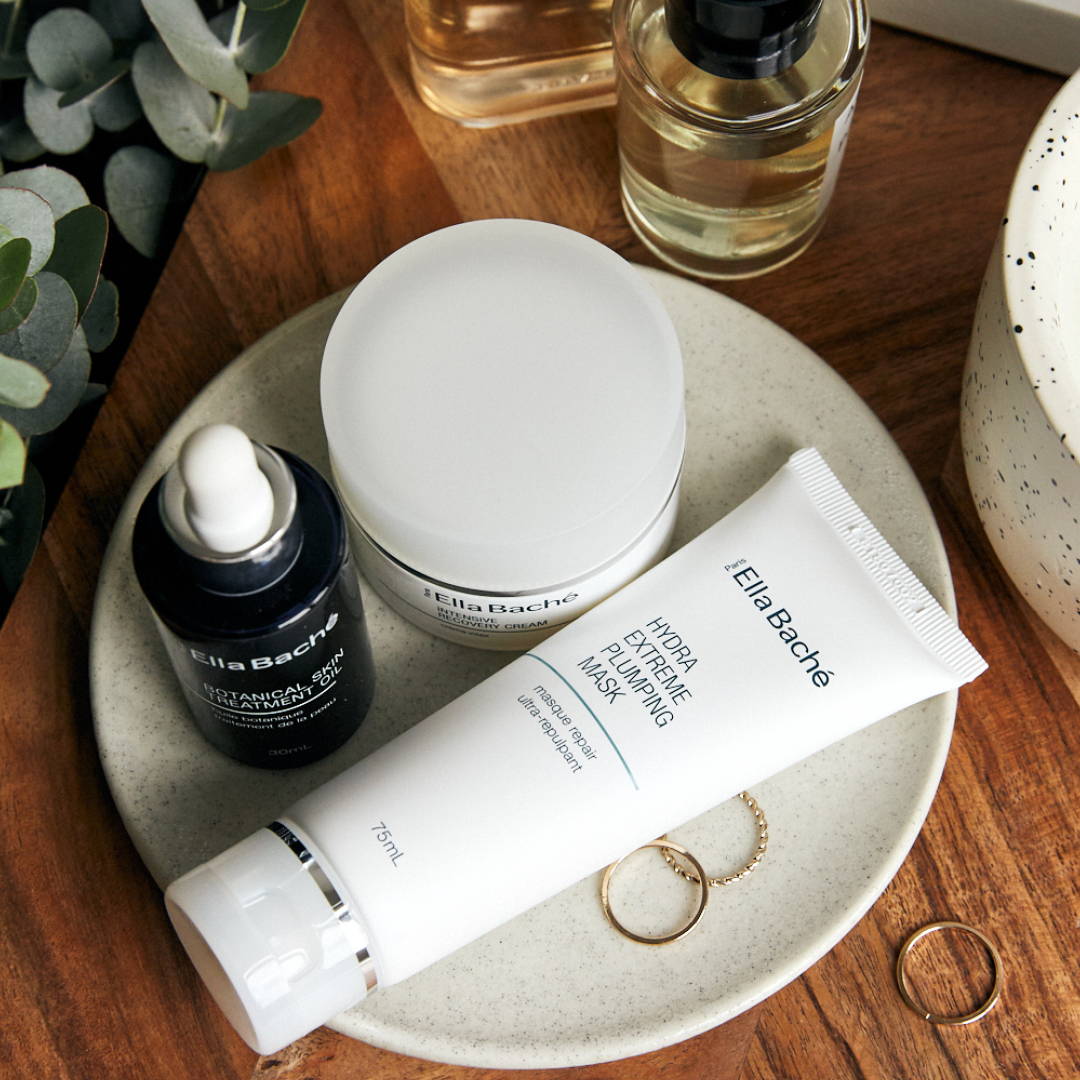 FOR HYDRATION
An original cult favorite, our Hydra Extreme Plumping Mask offers the skin a late night moisture hit. A thirst quenching, silky smooth, repair mask designed to bathe the skin with hydration – it will quickly become one of those late-night dates, that you won't want to live without. Key ingredients, Hydraline and Rosehip Seed Oil allow for a unique action that allows active ingredients to penetrate into the skin at a cellular level; delivering essential nourishment and suppleness - leaving your complexion plump, and full of moisture.
---
FOR SMOOTHNESS
Is your skin feeling fatigued, with signs of premature ageing slowly creeping in? Our Spirulines Firming Night Cream works exclusively to recharge and revitalise the complexion with the use of proteins, vitamins and minerals; all working in powerful synergy to improve the appearance and texture of the skin. Enriched with exclusive re-volumising Tripeptide Skin-Proteins, your facial contours will soon appear instantly firmed, lifted and revitalised.
---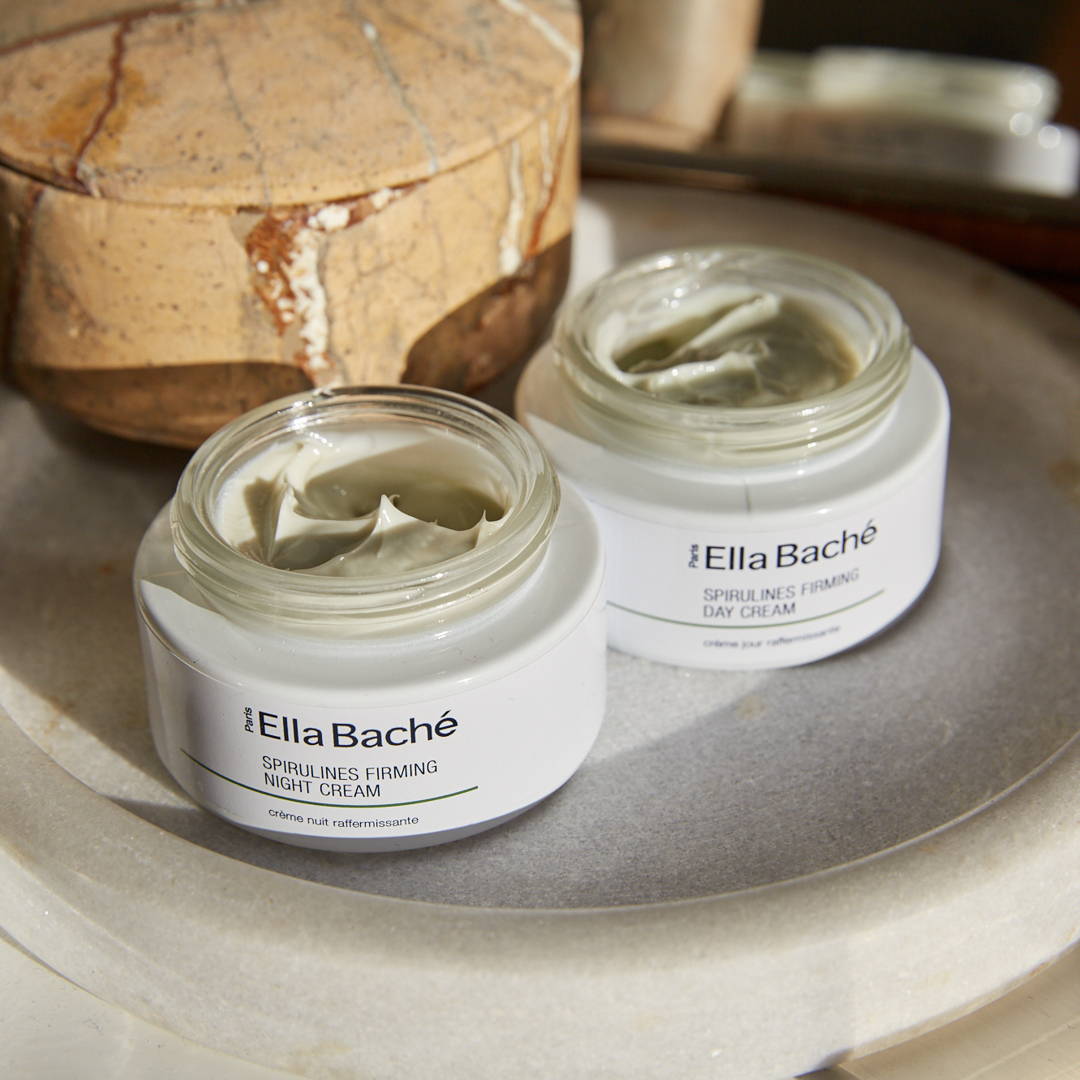 ---
---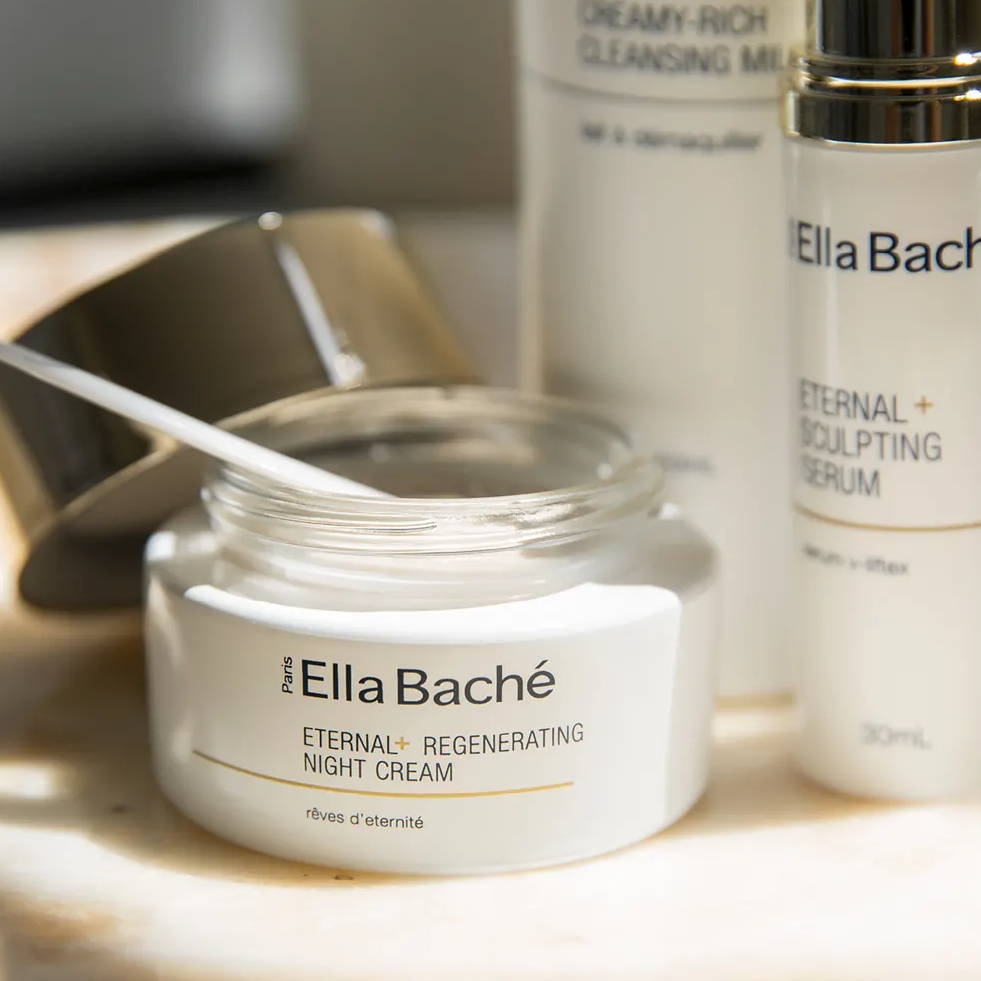 FOR ANTI-AGING
This will now, and forever be, your one-stop-shop for anti-ageing. Ella Baché Eternal+ Regenerating Night Cream offers the skin instant luxury, designed to instantly smooth, comfort and protect the skin. With a powerful combination of Royal Jelly, Hyaluronic Acid Spheres and Micro Collagen, your complexion is stimulated at a cellular level allowing for a more rejuvenated and nourished feel.
---
BOOST IT
With the use of revitalising, results-driven facial oils on the rise, it would be rude not to share the benefits of this late-night Australian made oil. Ella Baché Botanical Skin Treatment Oil is enriched with all-natural Hemp Seed Oil, Kakadu Plum Seed and Berry Seed – offering antioxidant properties and instant brightness. Simply apply 1-2 drops in your night cream, applying in sweeping motions across the face for ultimate results.
---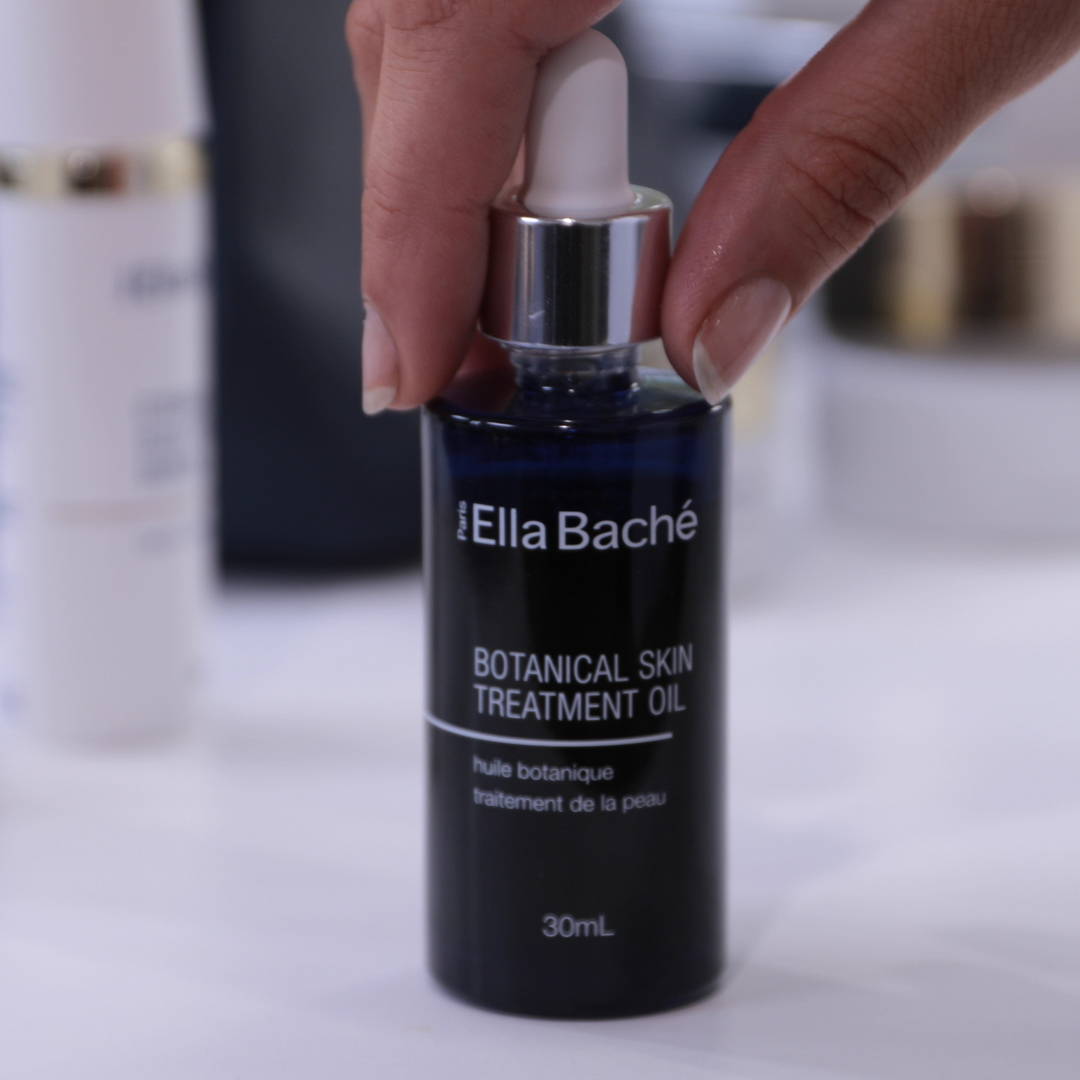 ---