---
Ella Baché Superfluid is the glowy, tinted, broad spectrum sunscreen you've been looking for.
Hello and welcome to my Ted Talk on sunscreen. Just kidding, but let me preface this review by saying that of all the skincare products to ever see the inside of your vanity, SPF is by far the most important. It prevents accelerated signs of ageing and burning, but it also protects the skin from melanoma, the most commonly occurring cancer in Australians aged 15 to 39.
Anyway with that being said, SPF is a tricky product to nail down because so often, they can be greasy, chalky or irritating, especially when it comes to the delicate skin on our face. But not the Ella Baché Superfluid Great SPF50+. It's one of those rare sunscreen formulas that not only ticks all the right boxes (broad spectrum, high sun protection factor, four hours water-resistant) but feels really good on the skin.
Let me elaborate:
SPF 50+

Chemical (organic) sunscreen

Broad spectrum

4-hour water-resistant formula

Contains Kakadu Plum and Green Tea for added antioxidant benefits

Available in four sheer tints: Cream beige, light beige, medium beige and dark beige


Lightweight, luminous finish.
---
I think of Superfluid as an all-in-one product to protect, hydrate and even out my complexion. The texture is really light – I'd say luminous but not greasy or slippery. It sinks in nicely and doesn't leave a film, which is a pet hate of mine when it comes to SPF. And because it's designed for an active lifestyle, it holds up incredibly well through sweat, heat and humidity – a must when you're living somewhere like Australia.
Coverage-wise, it's really sheer and healthy-looking. I find it's just enough to blur the look of pigmentation and acne marks while letting my skin's natural texture shine through. On days I want a little more, I'll go in with some concealer around the eyes and nose as well, but for the most part Superfluid is all I need. Mind you, because of the luminous finish, it's also a great base for fuller coverage foundation.
One of the other standout reasons why I picked up my first bottle of Superfluid a few years ago (and have been a big fan ever since) is because it's an SPF with a sheer tint, as opposed to the other way around (that is, a tint with added SPF).  
---
For me, protection is the most important thing, and most tints with added SPF are too pigmented to wear the required amount (one teaspoon for the face). Superfluid is the opposite. It's first and foremost a facial sunscreen with the added bonus of luminous, light coverage, so I know my face, neck and chest are always going to be protected.
As far as usage is concerned, always go in with sun protection as the last step in your skincare routine. For normal to combination folk, I think Superfluid provides ample moisture, but if you're dry pop it on top of your regular cream or lotion. As I mentioned, Superfluid will give you an even, fresh face, but if you crave extra coverage wait 10 or so minutes before going in with makeup. It really is that simple!
A great tip from me is to keep this on hand during warm beach days too. If you decide to go from ocean to bar, it will give you a super fresh wash of coverage, and enhance your already-glowing, salty complexion (and who doesn't want that).
Overall, it's such a great product. Sunscreen, let alone tinted varieties, are so hard to get right, but Superfluid really does deliver on all fronts. If you're looking for a lightweight everyday product, or a facial sunscreen that feels nice layered under makeup, this might just be it.  
---
---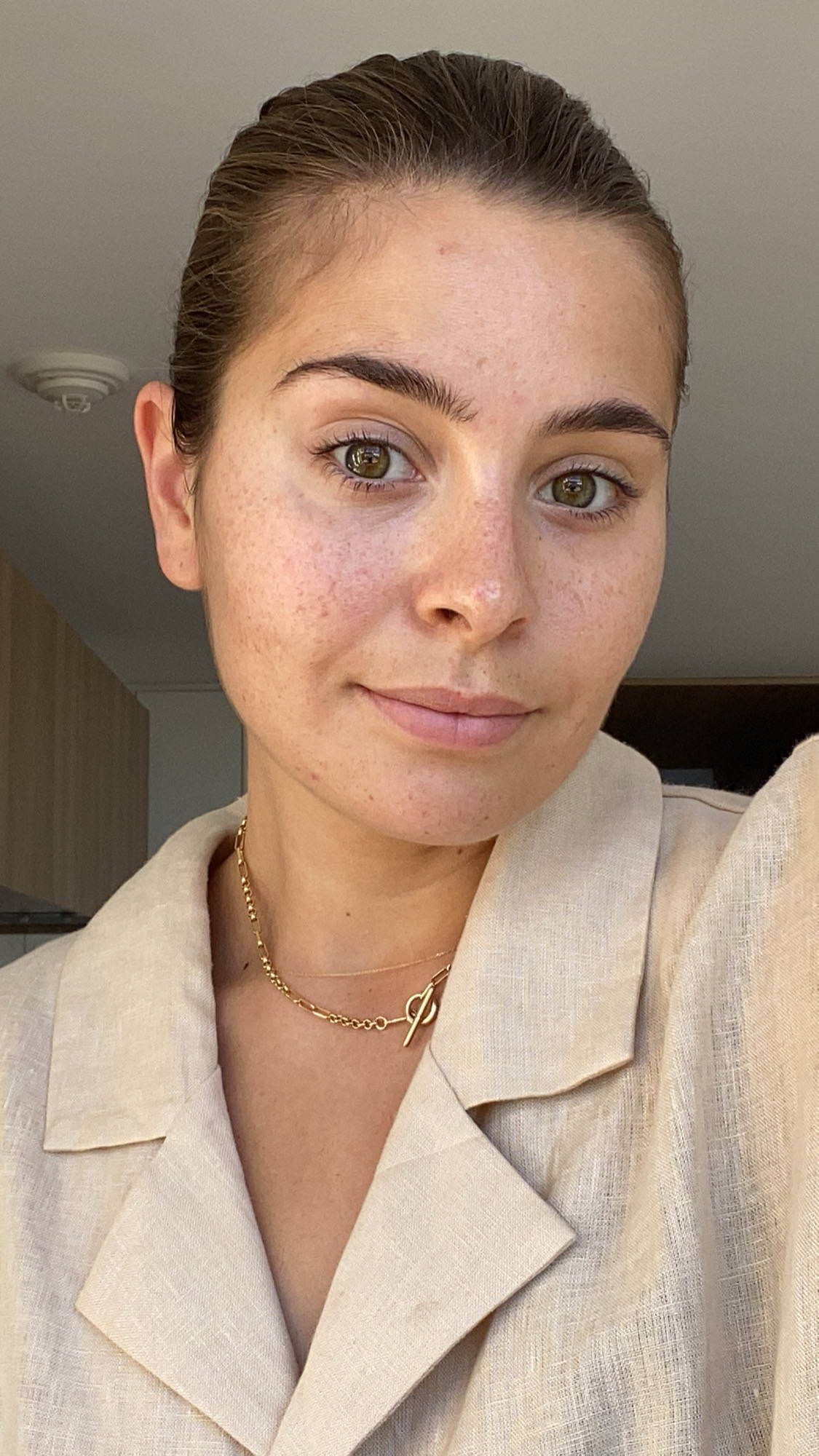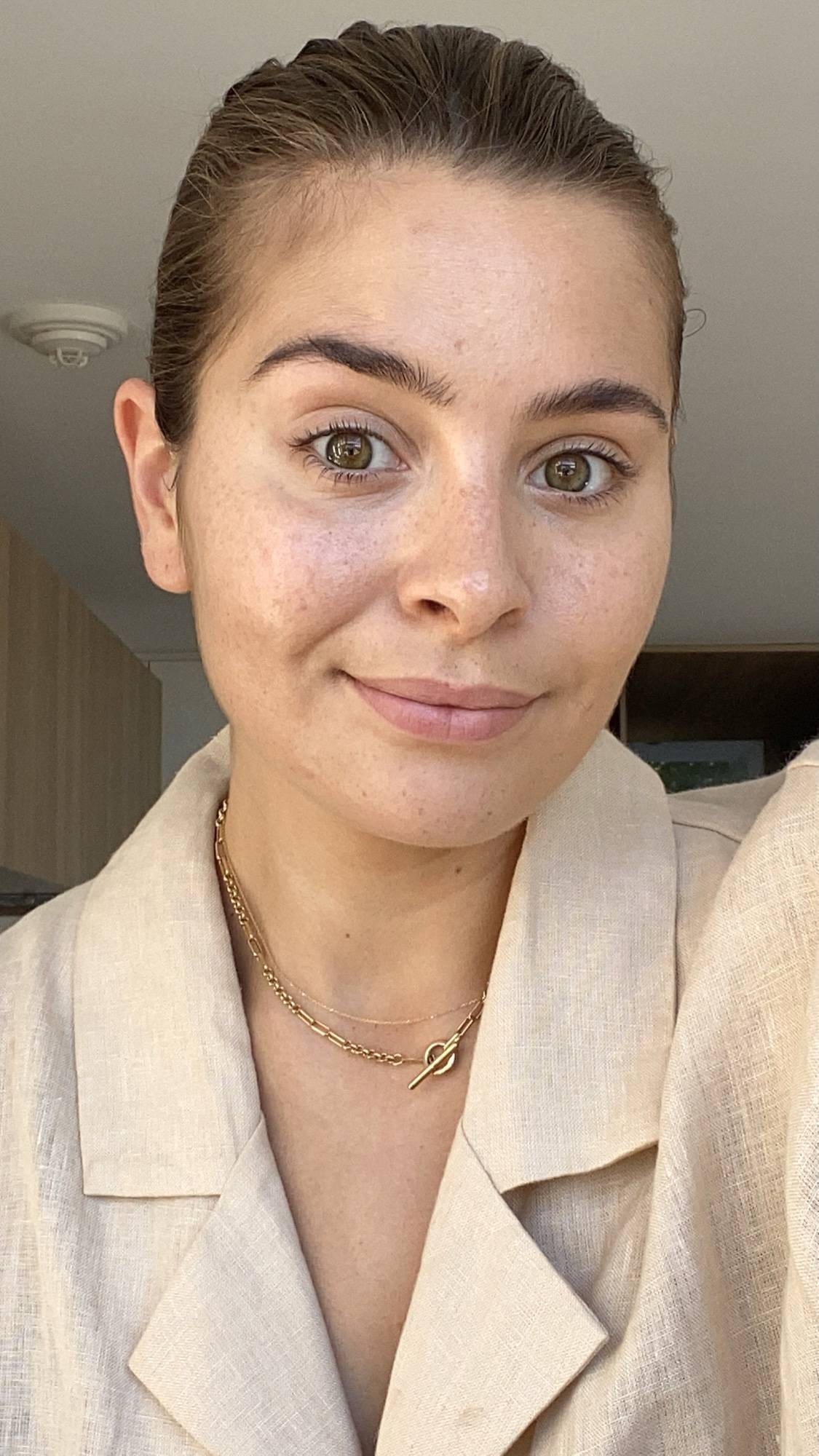 ---
About the author...
Emily Algar is a Beauty Editor, Writer, Journalist and Digital Content Creator with over seven years experience in the beauty industry. Currently a contributor across Byrdie and Grazia, Emily's portfolio of work spans across titles including Vogue Australia, Sydney Morning Herald, Broadsheet and Adore Beauty.
---