It's official, you have survived the Christmas madness, endless shopping, late night wrapping and countless sessions with Mariah Carey's 'All I Want For Christmas Is You'.
But you better believe it, the fun isn't over yet… it's time to gear up for NYE, our favorite time of the year, which is the time for reflection, and to look back on the year that was (or wasn't, thanks Covid). Currently, we're sitting in that blissful time between Christmas and the New Year, a time where nobody knows what day it is and the only routine that we follow are mimosas for breakfast and long days spent in the sunshine.
One routine that mustn't fall to the wayside though is our skincare routine. The holy grail of goodness, it's the only thing that is going to keep our skin hydrated and plumped, protected and nourished during the festivities of fun. It's the routine that if you put 5 minutes in, you will reap a daytime of benefits, and maybe even an illusion of a full night of un-interrupted sleep.
So, here are four products to add not only your skincare game, but to your pre-party glow up, think of them as the gate keepers to hydration. That will work around the clock to moisture-bind hydrating ingredients within the skin, allowing for complete luminosity, just in time for your next event.
---
First things first… Let's focus on our morning hydration hit, featuring our Ella Baché Hydra Cationic Skin Elixir. Enriched with ingredients of Hyaluronic Acid and Omega 6-9, it works to protect your complexion against dehydration, offering a perfectly even and smooth canvas. The result? A naturally luminous complexion, we guarantee you won't be able to live without.
---
---
---
---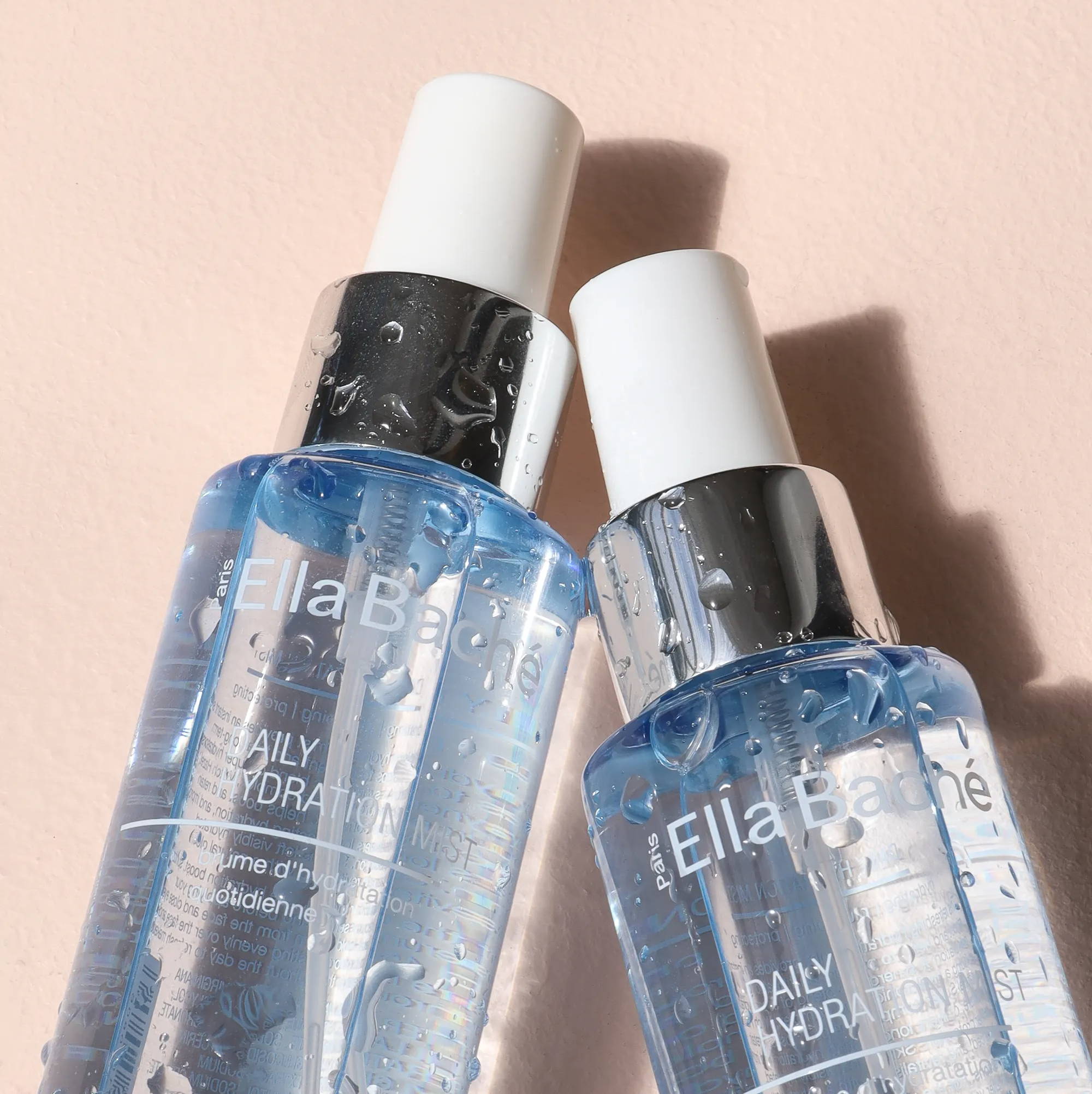 Day time maintenance… Re-fresh your skin throughout the day anytime and anywhere with our Ella Baché Daily Hydration Mist. Like a pep talk in a bottle, this spritz is formulated with complexion plumping Hyaluronic Acid and soothing Witch Hazel that offers your skin instant revitalization, whilst adding lustre and balance to the complexion.
---
---
From beach to bar refresh… The end of a long day in the sun sees us craving a thirst-quenching cool drink, and you better believe that is exactly what your skin is after too. Our Ella Baché Hydra Moisture Jelly Shot offers a boost of intense moisturisation with active ingredients that allow the skin to feel ultra-fresh, cool and light. Rich in Vitamin B5 and Hyaluronic Acid to hydrate the complexion, it systematically binds the skin allowing for a lustrous and smooth complexion.
---
---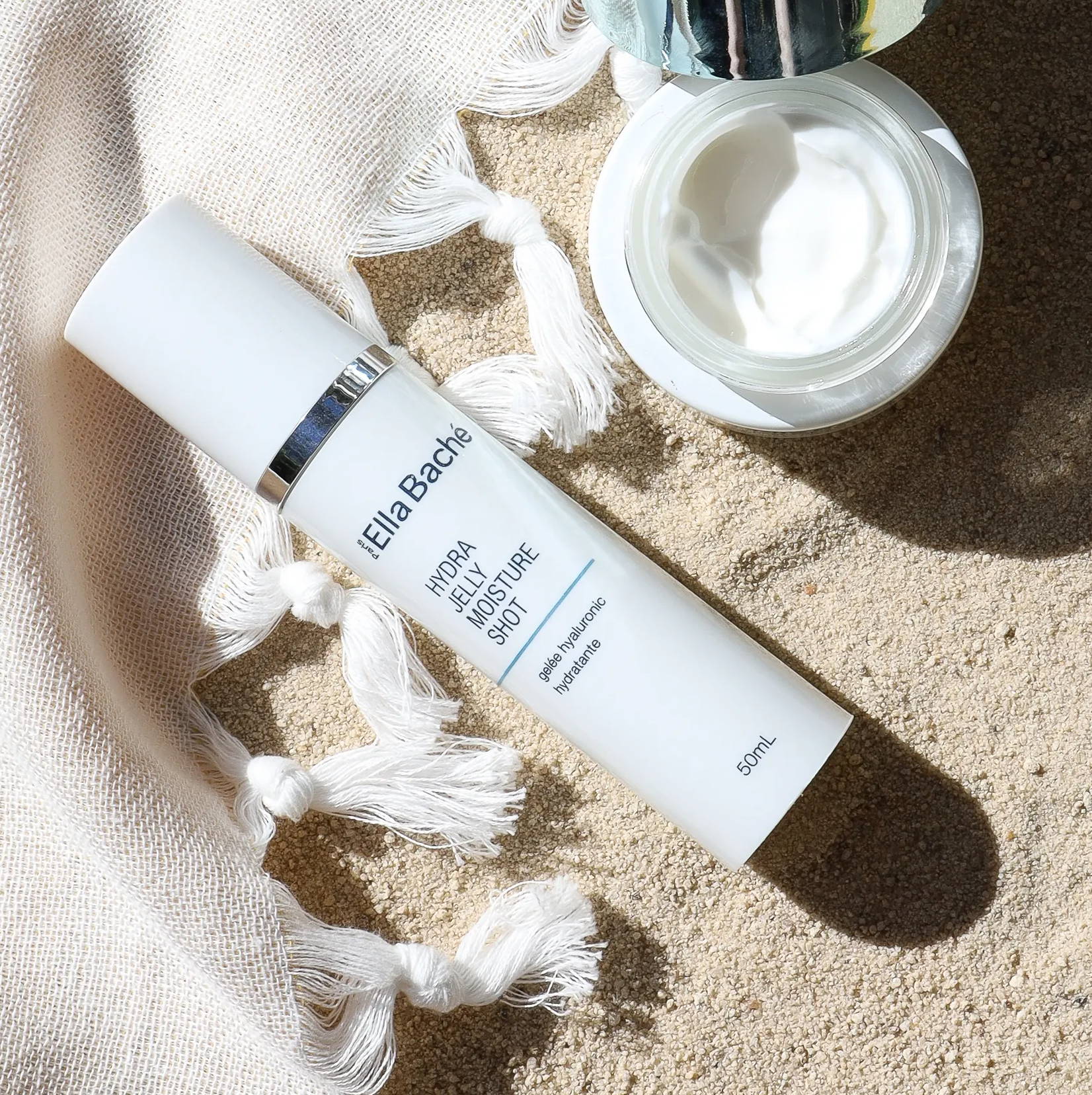 ---
---
PLUMP IT UP… The crème de la crème of pre-party skincare, our Ella Baché Intensive Extreme Regeneration Mask. Promoting 7 actions in one, this Bio-Cellulose sheet mask is enriched with active ingredients of Hyaluronic Acid, Collagen and Aloe Vera, all designed to work in powerful synergy to invigorate and hydrate the skin. The result? An instantly lifted and radiant complexion.
---
---