Among beauty cognoscenti Stephanie Darling's name pops up amongst many of the industry heavyweights, with a long and impressive career in beauty journalism she has sat at the helm of some of the most prestigious magazines in the country.
A career that started out at Vogue, she has since been the Beauty Director of VOGUE Australia, Harper's BAZAAR and Madison, is currently the Beauty Director of Sunday Life and Daily Life.
The world of beauty is every abundant, fast paced and constantly evolving – so believe me when I say this, if it is 'tried and tested' by Steph Darling then you know you are on to a winner.
Recently, we sat down with Darling to discuss her career journey, how she overcame imposter syndrome and as a mother and wife – the BOLD moves she has made along the way.
After an abundantly successful career as the beauty director of VOGUE, Harpers Bazaar, Maddison and now Sunday Life, could you please tell us a little bit about your career journey?
Having the guts to be bold and own my career journey was a combination of luck and willingness to do anything. I built up relationships, and just got on with it.
Speaking of making bold moves, you have launched your debut book 'Secrets of a Beauty Queen' – tell me about the inspiration behind it?
I am a big believer in the power of positive feedback – and it was through positive response that I was inspired to write my debut book 'Secrets of a Beauty Queen', a thought I had been warming to for years – I always thought I had a book in me, and it was through a series of events that led me to step out and do it. But, writing an 80,000-word book is a huge feat, it required discipline and at the very least a reasonable amount of memory for events… and fortunately I seemed to have obtained most. There is so much power in positive feedback, and I am such a believer in both giving it and receiving it, you just never know if it might be the one reaction that pushes someone into a goal, they have held close for years.
In an article I read recently, it said you have suffered from 'imposter syndrome' – something I think many women are faced with, how did you overcome this?
I am very self-deprecating, and often battled the all too familiar feeling of 'imposter syndrome' – being critical of myself and my work can be tough, but you've got to believe in yourself and keep it interesting, launching my book allowed me to crush that imposter like feeling, I've never looked back.
---
---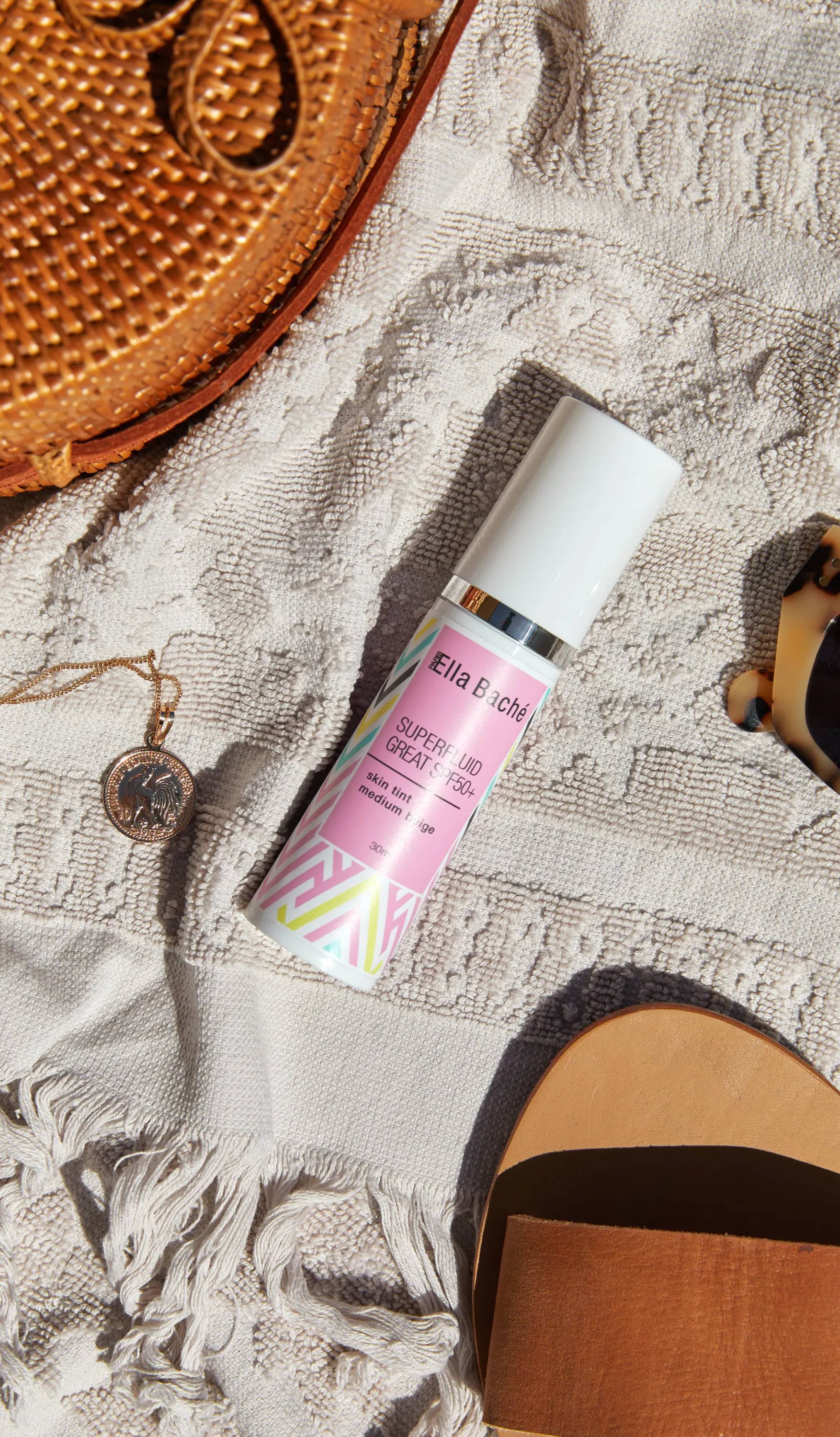 ---
On that thought, if I said the sentence "She lived a bold life" what does that mean to you
Living boldly to me means,staying kind and true to yourself – while also sharing your losses just as much as your wins. I would tell myself that in time, i will overcome self-esteem, staying humble and finding your balance is important and sharing your mistakes and being open and real makes you more accessible and relatable.
My mother has been so pivotal in my life, she has been the one that has kept me afloat – and when asked how you manage a career, home life and two kids… it is because of her, she is my secret weapon and the reason I have kept going.
I am BOLD, but I will disarm people with good humour and inappropriateness
Known as the queen of beauty, what is your one piece of beauty advice?
After all these years writing beauty my biggest piece of advice would be SPF 50+ every day, on all exposed areas like the face, decolletage, back of hands, it truly will be your first line of defence against anti-ageing, and your skin will love every minute of it. Oh, and of course smile.
---
---