The demand for antioxidant rich facial oils is on the rise, and when used correctly, oils can become your skins MVP. Specifically made for Australian complexions Ella Baché's treatment oils harness all-natural ingredients that have the innate ability to nourish, moisturise and lock in hydration, whilst working around the clock to protect the skins barrier, allowing for a bright and smooth complexion.
With the chatter of facial oils becoming more prevalent amongst skincare cognoscenti, Ella Baché Alumni, product experts and chemists took it upon themselves to formulate a range of oils that are designed to intensely treat the skin with a range of antioxidant rich, Australian made ingredients.
What makes our treatment oils so special you ask? They are formulated and made right here in Sydney, enriched with a unique blend of Australian native ingredients. Our treatment oils offer the skin a complete and holistic approach to healing, brightening, hydrating, and smoothing.
You see, here at Ella Baché, we celebrate being an Australian run company with over 60 years of results driven skincare, we also proudly support local manufacturing and continue to actively work towards sustainable solutions and skincare that champions the use of A-Beauty ingredients.
Multi-functional and result driven, these powerhouse oils can be used daily to boost your moisturiser, so read on as we list out our tried and tested oils… all you have to do, is take your pick!

Ella Baché Radiance+ Treatment Oil
Want your glow back? Then this oil is your go-to. Harnessing skin-brightening powers of Liquorice Root and Rice Bran Extract, this radiance-reviving oil also protects the skin against the prematurely ageing effects of pollution and blue light with Antioxidant-rich native ingredients.
---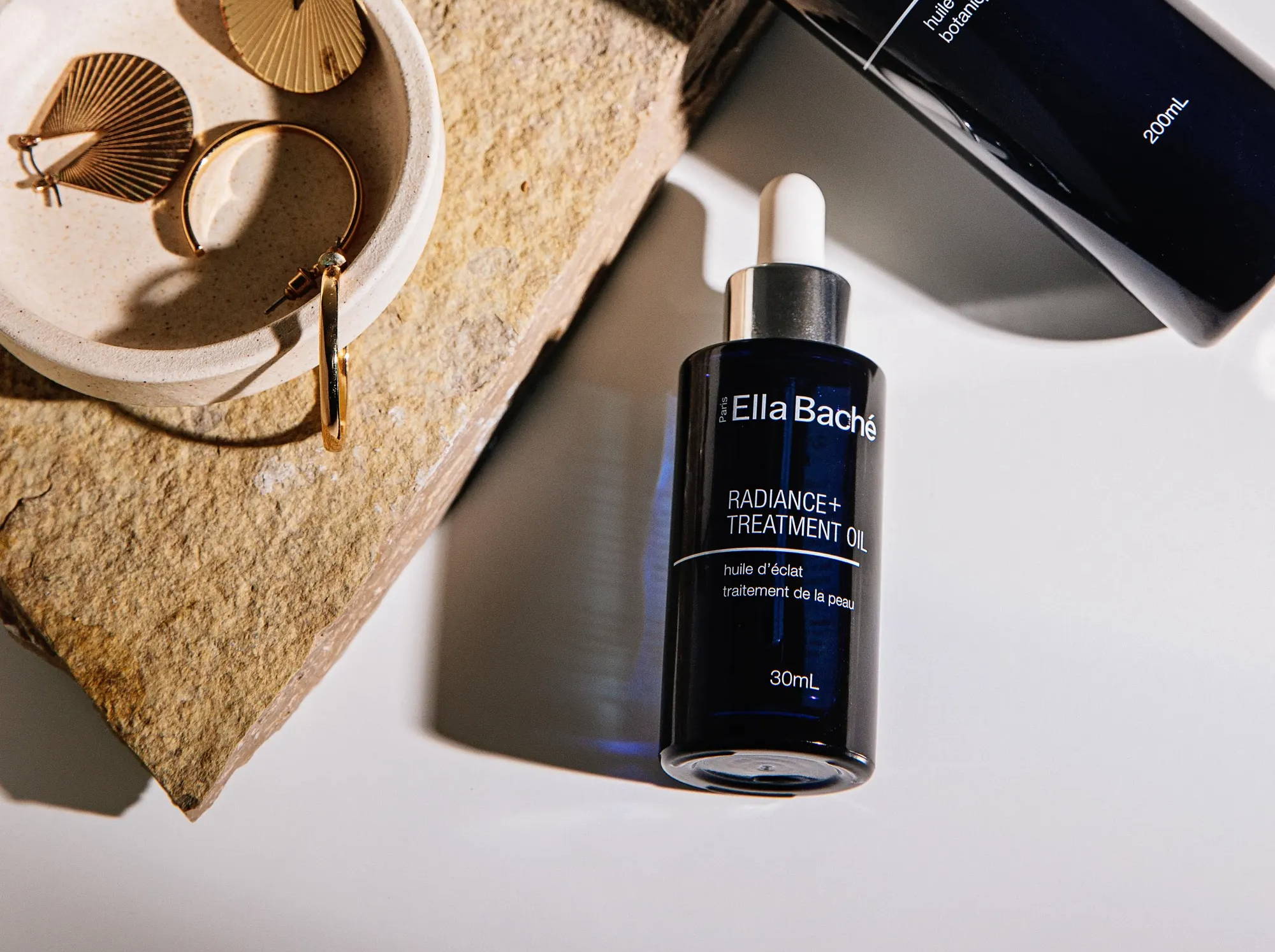 ---
Ella Baché Collagen+ Treatment Oil
Firmer, fresher, smoother skin is just a few drops away. This revitalising treatment oil is packed with Collagen-stimulating botanicals and powerful Antioxidants which work in perfect synergy to hydrate, plump and firm the skin.
---

Ella Baché Botanical Skin Treatment Oil
Made from 100% natural and pure active oils, your complexion is left instantly revitalised, smoothed, and radiant. With a unique blend of Australian native Kakadu Plum Seed and Berry Seed complex the skin is plumped and revitalised.
---