Welcome to the world of advanced skincare.
Ella Baché Eternal+, the ultimate in anti-ageing skincare, it combines a powerful range of skin re-generation and re-densifying ingredients designed to lift and firm skin contours, smooth lines, and intensely hydrate and revitalise the complexion.
Sound too good to be true?
Trust us, it's not – read on as we breakdown your new age-defying routine one luxurious product at a time.
SERUM
Ella Baché Eternal+ Sculpting Serum, a name that packs a punch, and, in one sweeping motion this light, easily absorbed product instantly begins to tone, lift, and firm the complexion, taking a complete targeted action against the tell-tale signs of skin ageing, whilst our advanced technology supports instant contouring, lifting, and firming of the skin.
MASK
We all know the power of a good mask, and our Ella Bache Eternal+ Instant Ultra Rich Cream Mask is no different – a silky, smooth treatment mask boasting dual functions with key ingredients Myrtle Extract and Olive Oil offering a powerful fortifier and overall rejuvenator, giving your complexion instant vitality. Worn as a treatment mask your skin will be left nourished and comforted whilst it works to systemically correct the skin tone, and reduce age spots.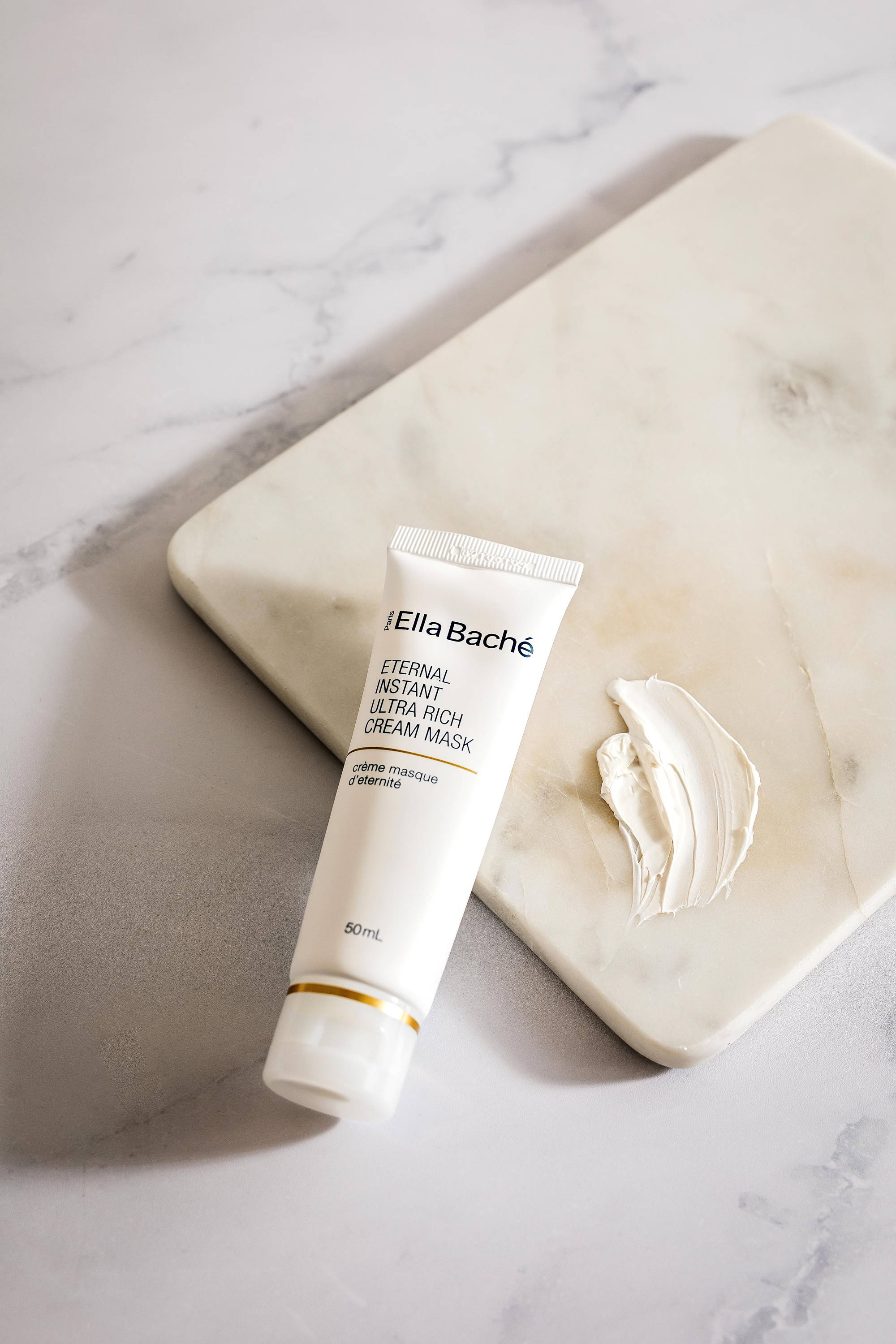 ---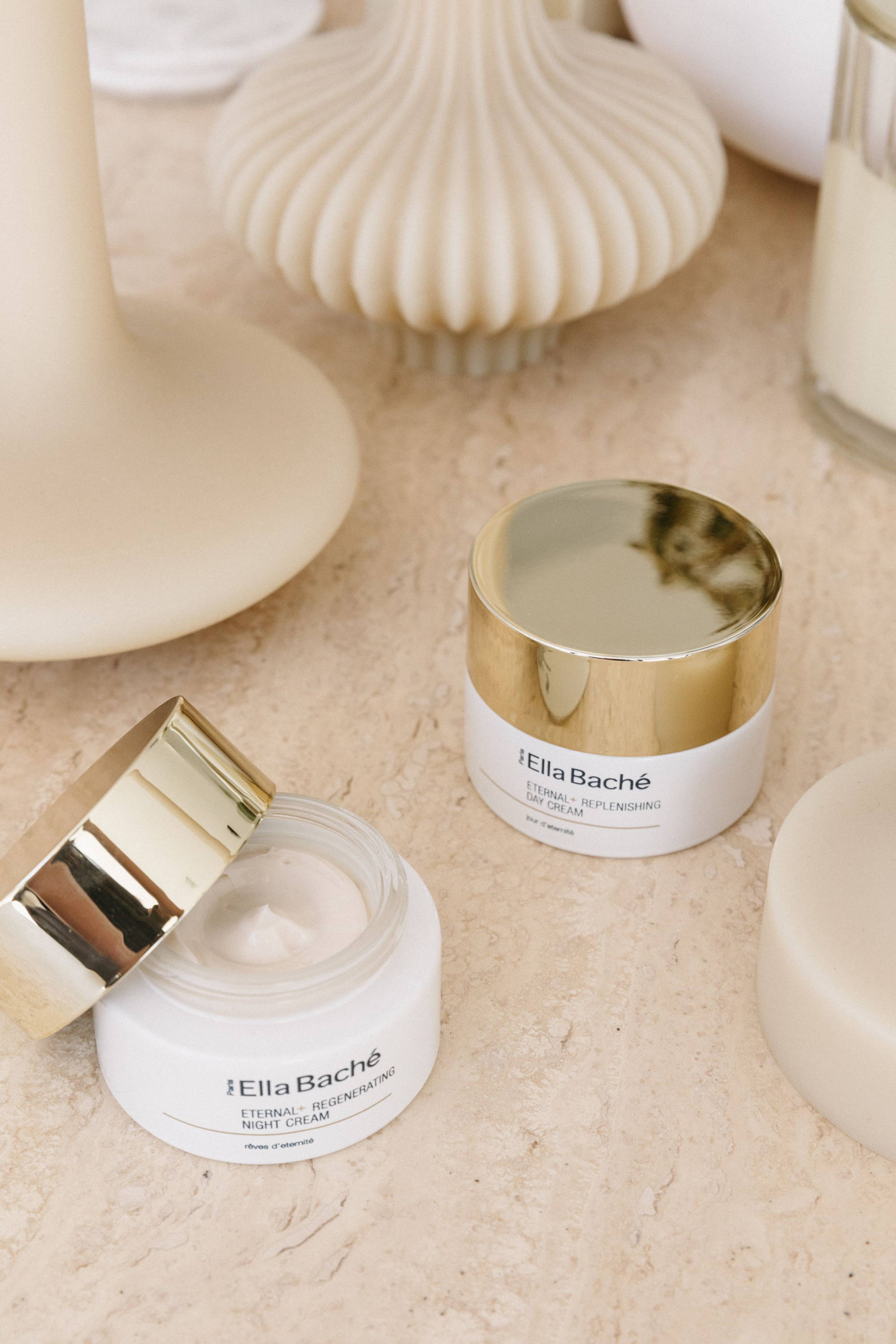 DAY CREAM
When we talk about luxurious skincare, it is Ella Bache Eternal+ Replenishing Day Cream that sits at the forefront of our minds. Enriched with key ingredients of premium Olive Oil, Myrtle Extracts, and encapsulated Diamond Powder it works to gently exfoliate the top layer of the skin, whilst instantly smoothing and stimulating the complexion, revealing instant signs of a youthful complexion.
NIGHT CREAM
We get it, a day and night cream probably has you wondering what the real difference is between the two, but for best results we recommend following on. Night cream offers benefits that promise to work on your complexion while you blissfully sleep – whether that be an overnight mask or collagen packed night cream, the best bit? These products do all the hard work without you even having to lift a finger. So, soothe and hydrate your face with Ella Bache Eternal+ Night Cream, enriched with Hyaluronic Acid Spheres, Micro Collagen and Royal Jelly, your complexion is stimulated at a cellular level allowing for a more rejuvenated and nourished feel.
---
BOOSTER
For skin showing prominent signs of dehydration and maturity, we recommend Ella Bache Eternal+ Very Rich Cream – Opt out your day cream for maximum comfort against dehydration, enriched with OmegAge+ and Myrtle Extract to target all signs of ageing, your complexion will welcome re-found youth, whilst naturally repairing and firming the skin.
EYE CREAM
Nothing illudes to a blissful eight hours of sleep or even a month-long holiday quite like an eye cream – and Ella Bache Eternal+ Beautifying Eye Cream promises to deliver just that; beauty enhancing and enriched with OmegAge+ is restructures the visible signs of ageing around the eye contour, whilst delivering advanced line correction and intense firming.
---