In the realm of skincare, there is a life motto we live by 'prevention is better than a cure'.
And trust us ladies, this couldn't be truer. Push your daily skincare routine to the side and your complexion will have a oh-so-kindly (and not so subtle) way of telling you, that it's missing out.
Let's start with arguably the most delicate of skin, the eye contour. A feature not to be missed, the eyes require a niche level of care that has even the most skincare savvy fussing over them, and, for good reason; did you know the skin around the eyes is 10 times thinner than the rest of the complexion? This leaving them vulnerable to premature ageing and static fine lines.
So, if you can reminisce the days of over plucked eyebrows and bright colored eye shadows, then we suggest you read on…
YOUR GUIDE TO BRIGHT EYES
With bright eyes the focus, be sure to add an eye treatment into your daily skincare routine. Use morning and night these powerhouse products are designed to do all the hard work while you blissfully sleep, or tackle a full day of work, with each eye cream ensuring it provides the eye contour area with key ingredients that will nourish, protect, and smooth the skin.
Stuck with selection? Then we recommend having an expert skin consultation with one of our Ella Baché Therapists who will customise a skincare solution for your specific needs.
An exceptional multi-action eye treatment that offers an instant 360 degree 'lifting' effect whilst preventing further signs of premature ageing. A combination of powerful yet luxurious ingredients the eye contour is tightened, smoothed, and moisturised leaving your bright eyes looking revitalised.
FOR: Eyes that have set in fine lines, loss of volume and dehydration.
ETERNAL+ BEAUTIFYING EYE CREAM
Luxurious and beauty enhancing this eye cream offers you the ultimate in restructuring the visible signs of ageing around the eye contour area. Enriched with OmegAge+ exclusive to Ella Baché this powerhouse cream will deliver advanced line correction and intense firming, allowing for a brighter, firmer, and smoothed eye area.
FOR: Eyes that have developed visible signs of ageing, loss of brightness and firmness.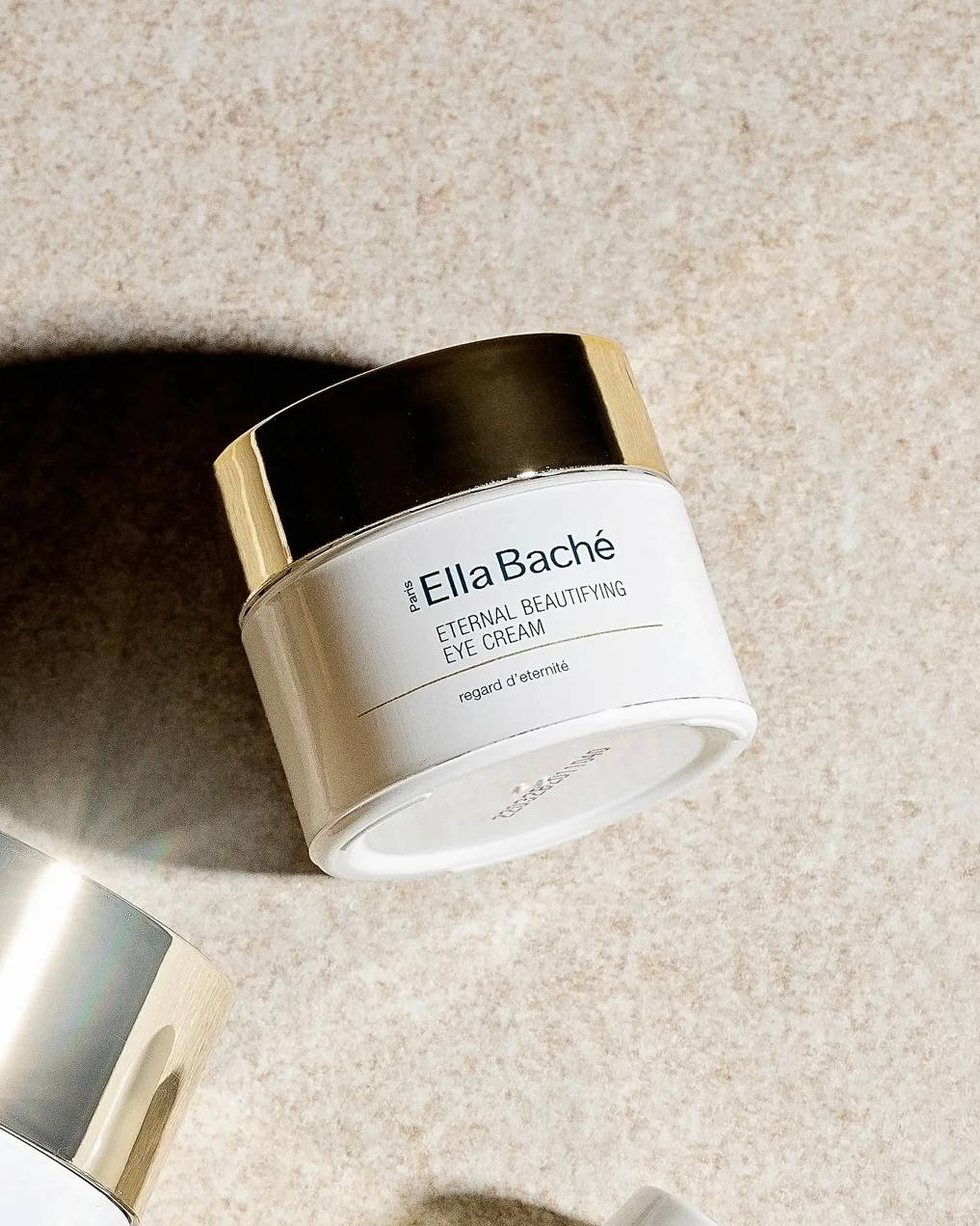 ---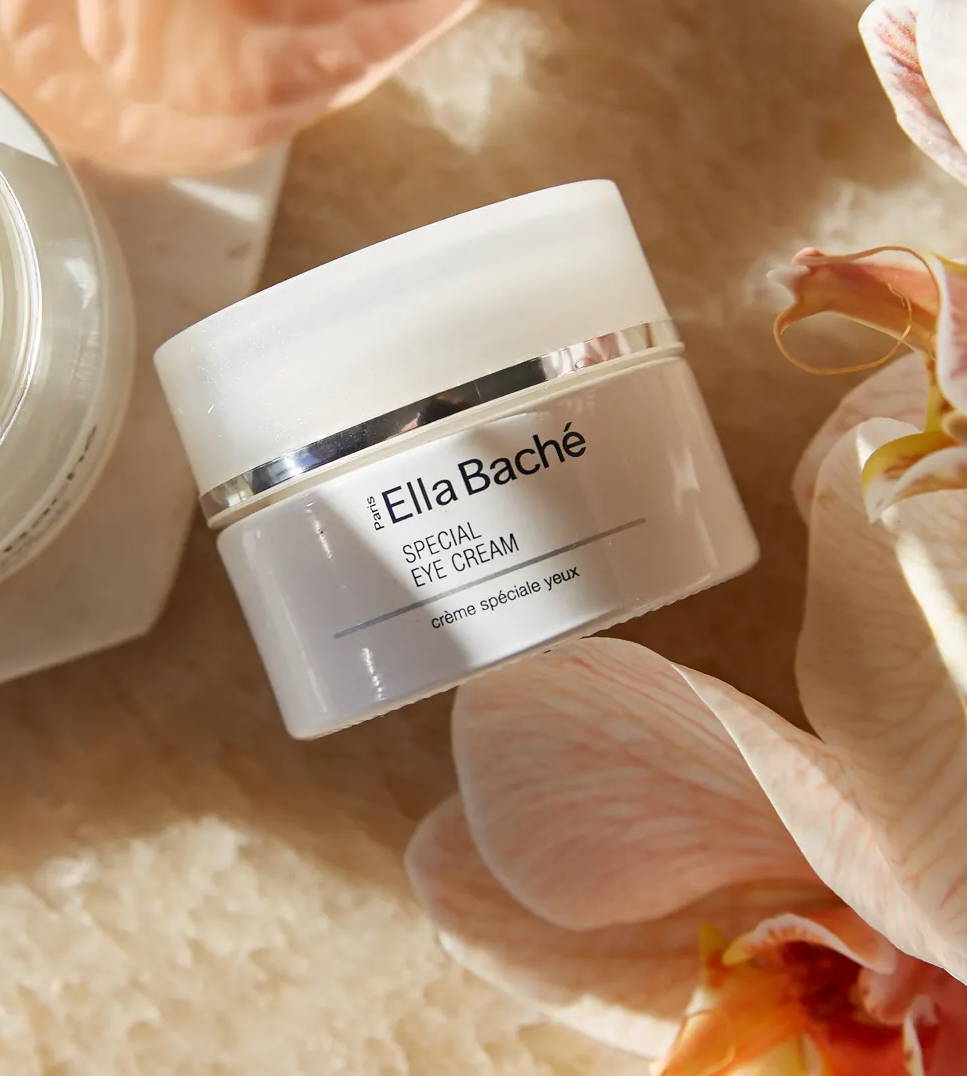 Nourishing, luxurious and rich in Vitamins A & E, designed to hydrate and soothe dry skin, the OG of eye creams this product packs a punch when it comes to ultra-nourishment and hydration. Working day and night to prevent damage from free radicals, whilst minimising the appearance of fine lines and crow's feet.
FOR: Eyes that are dehydrated, dull and showing visible signs of ageing.
Designed to smooth, soften, and brighten the eye contour area, this powerful eye treatment is enriched with encapsulated Retinol, and infused with 18 active and nourishing ingredients to help soothe the skin whilst boosting your anti-ageing routine.
FOR: Eyes that have developed fine lines, loss of firmness and have darkened circles.
---