Are vitamin rich formulations beneficial for the skin?
We are all hoping you already know the answer to that… while we are no stranger to the vitamin drawer containing countless jars filled with promises to make you glow from the inside out, the reality is your complexion is only receiving a tiny portion of those ingredients. This is where vitamin infused skincare comes into play, working around the clock with key ingredients and essential nutrients to give you the true glow up you deserve.
From anti-ageing vitamin A to the over-protecting properties of vitamin E, your everyday skincare routine offers much more than meets the eye. With an abundance of products available to us each and every day, we have listed some key ingredients along with a curated range of powerhouse products that are formulated with all the good stuff. All you have to do is take your pick!
GETTING TO KNOW YOUR ABC'S
VITAMIN A – If your big on anti-ageing or suffer with spots then vitamin A in it's purest form will be your star ingredient. The reason for it's effectiveness? It communicates with the cells attaching itself to them and enabling them to create younger, healthier versions of themselves – sounds pretty good right? While speeding up cell turnover, it also thickens the dermis allowing for a plumper, younger looking skin.
Who needs Vitamin A? Those who are worried about ageing and want to diminish the appearance of fine lines and wrinkles as well as those who have previously suffered from acne scarring will enjoy the benefits it offers.
WE RECOMMEND: Ella Bache Intensive Recovery Cream (Crème Intex) – Rich like its heritage, this soft textured, multi-purpose cream leaves amazing results on skin that needs intense hydration. Enriched with fish oil and vitamins A & D your skin is instantly soft and protected.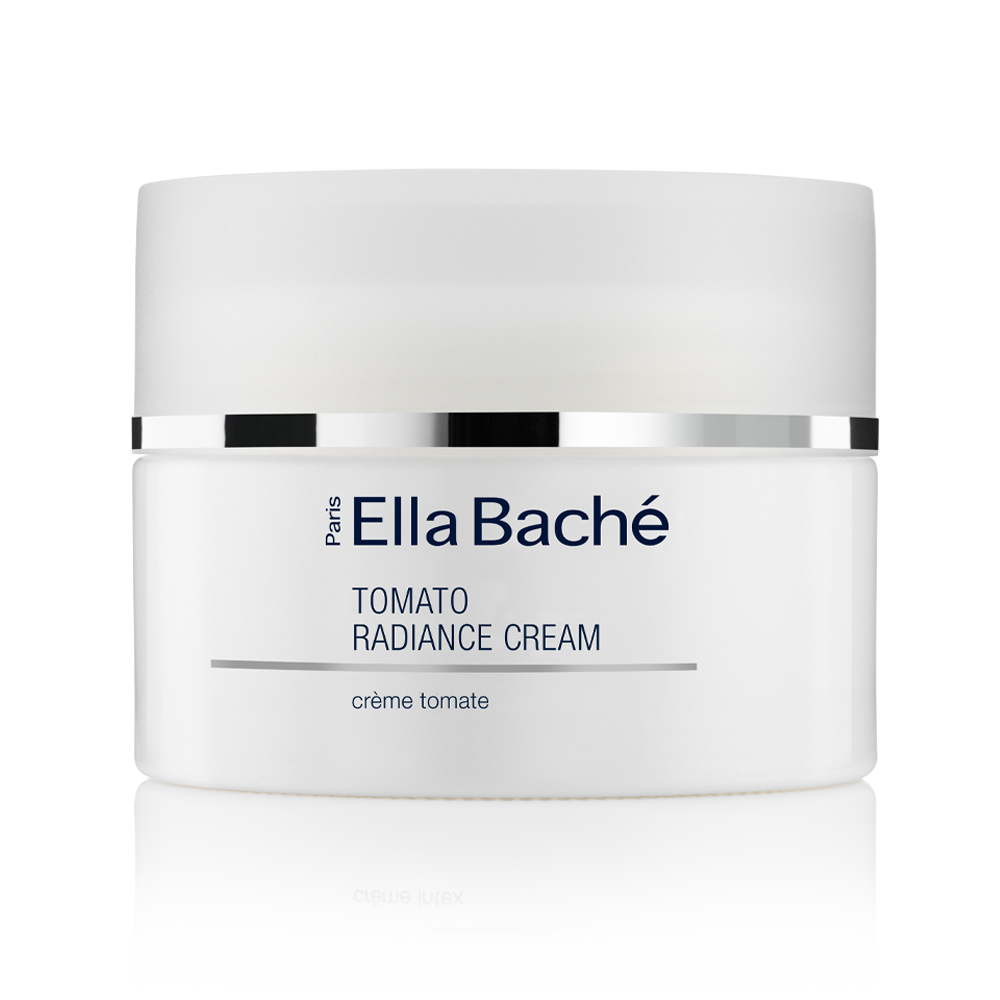 VITAMIN B – Extremely effective for those who want to refine their skins texture while also treating the effects of hyper-pigmentation, dehydration and a dull and lackluster complexion. It also boasts an antibiotic like effect with the ability to treat congestion and breakouts in the skin whilst controlling sebum. The reason for its effectiveness? By slowing the transportation of daily polluters and aggressors it protects the skins barrier and restores hydration.
Who is it for? Those whose skin feels dehydrated and tight with an increase in fine lines and dehydration.
WE RECOMMEND: Ella Bache Tomato Radiance Cream – Rich in tomato extract and amino acids, this emollient cream is packed with vitamins A, B & C to restore, re-balance and purify the skin.
VITAMIN C – The over achiever when it comes to results; vitamin C is one ingredient you do not want to miss out on in your skincare haul with its ability to protect and strengthen the complexion second to none. Not only is it one of the most powerful antioxidants around, it also shields the skin from free radical damage caused by environmental aggressors. What makes it effective? Applied directly onto the skin allows it to work with your complexion to boost collagen and elastin whilst reducing wrinkles.
Is it for you? More or less, everyone who is wanting to protect and strengthen their skin whilst adding a boost of brightness.
WE RECOMMEND: Ella Baché NeoBright Ampoules – offering a multi-faceted approach this freshly prepared treatment serums offers one of the highest doses of vitamin C on the market. Enriched with pure and active vitamins and powerful antioxidants it offers a combination of gentle exfoliation and collagen production; whilst diminishing the signs of dark spots and pigmentation.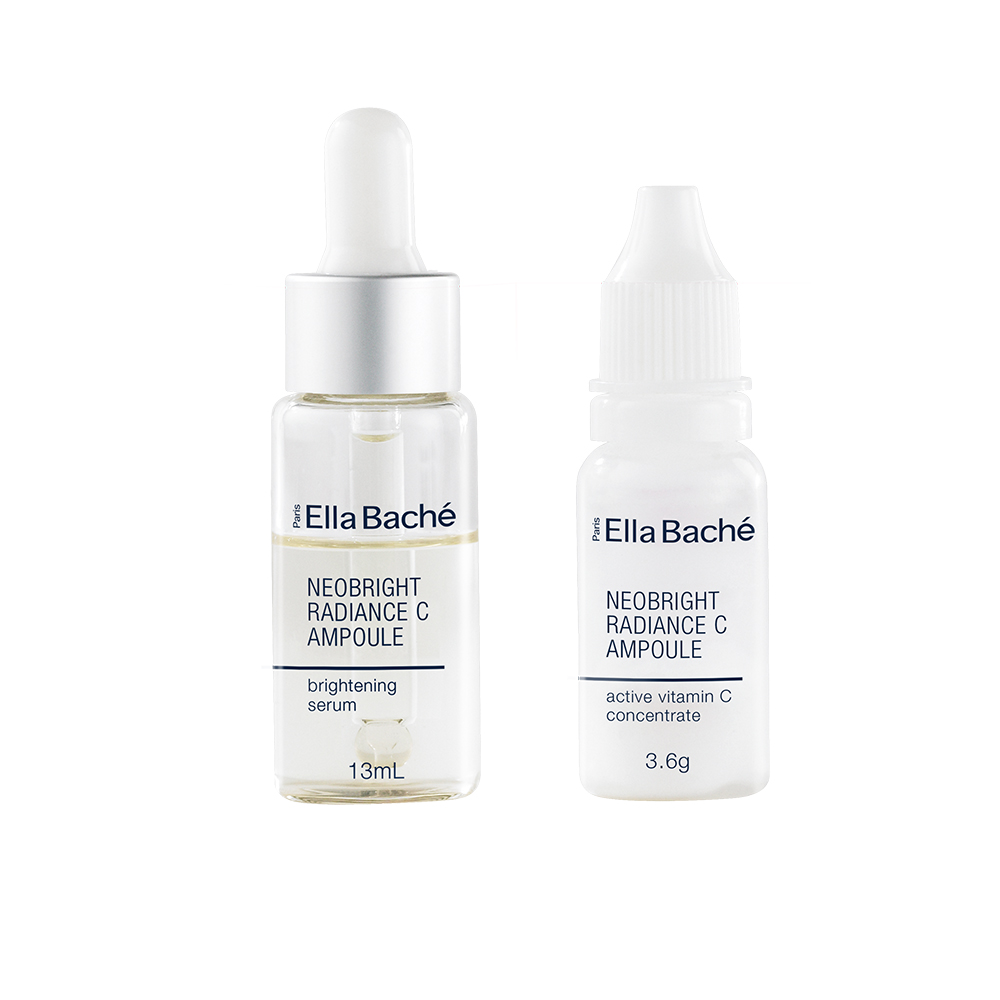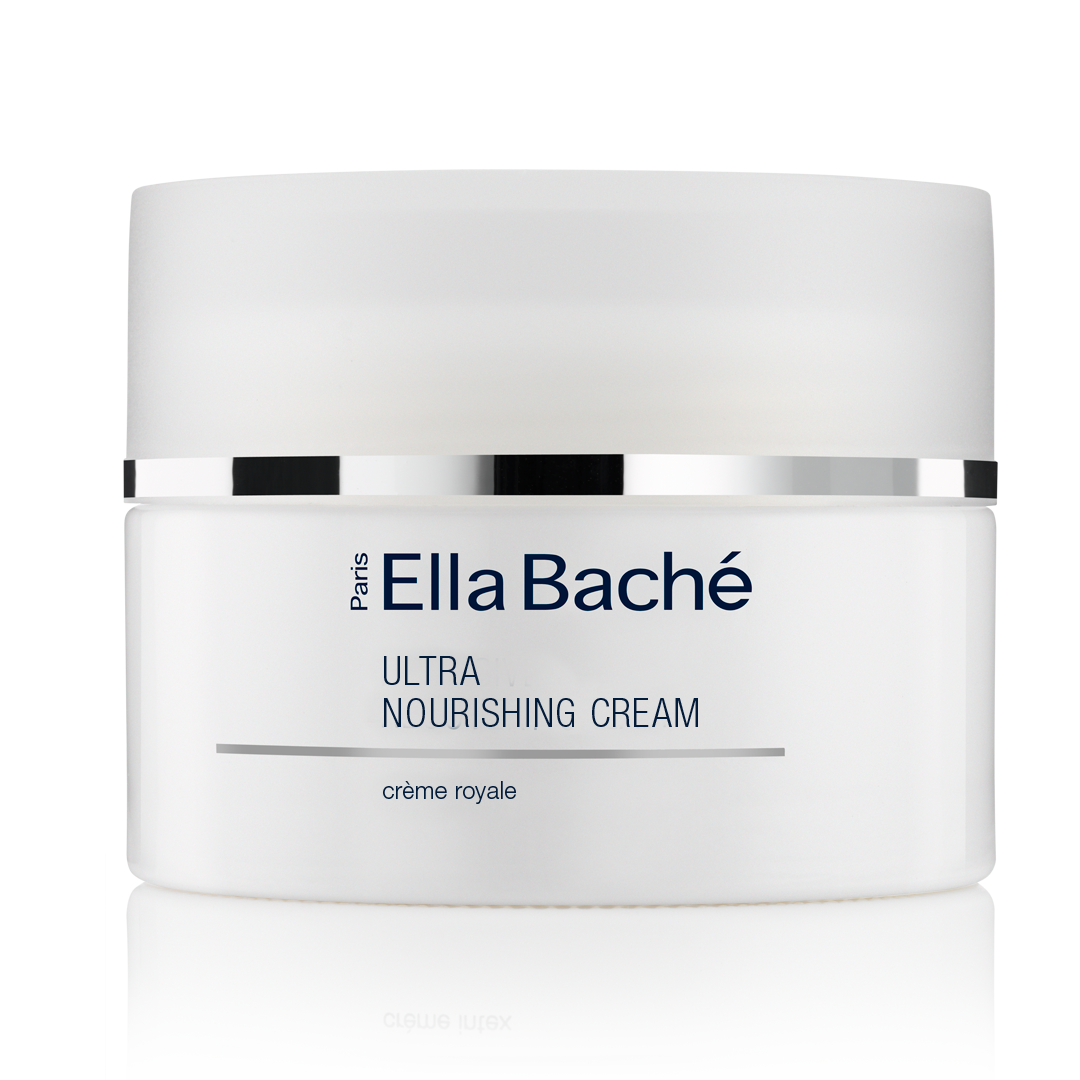 VITAMIN D – A great antioxidant that works around the clock to protect against free radicals whilst also helping to calm inflammation. With the ability to optimise the skins immune system, your complexion is left feeling soft, protected and nourished.
Who is it for? If you suffer from sensitive, problematic skin that is prone to scarring.
WE RECOMMEND: Ella Baché Ultra Nourishing Cream – luxurious and softening, this cream enriched with anti-ageing vitamins A,D & E which work in perfect synergy to smooth and strengthen the complexion while battling fine lines.
VITAMIN E – A hero ingredient when it comes to those who suffer with dry and sensitive skin. One of the best antioxidants out there it never fails to deliver a softer, more hydrated complexion. So intensely moisturising it allows for the skin to feel plump and smooth whilst protecting against pollution and environmental stressors.
Who is it for? You need an added boost of hydration and action against protecting free radicals.
WE RECOMMEND: Ella Bache FaceSaver – when skincare meets sun care you get this luxurious SPF50 FaceSaver lotion, offering protection against UVA and UVB rays. True to its name this product will literally save your face from those tell-tale signs of premature ageing.