ELLA BACHÉ CELEBRATES THE BEST IN AUSTRALIAN BEAUTY & SKIN
AT THE ANNUAL ELLA AWARDS
Celebrating the glitz and glamour that comes with Sydney's annual fashion week, Carriageworks was converted into an international style runway – the perfect set to showcase Ella Baché's glowing talent.
Hundreds of hopeful winners cladded in high fashion flocked to the illustrious event to celebrate the annual Ella Awards.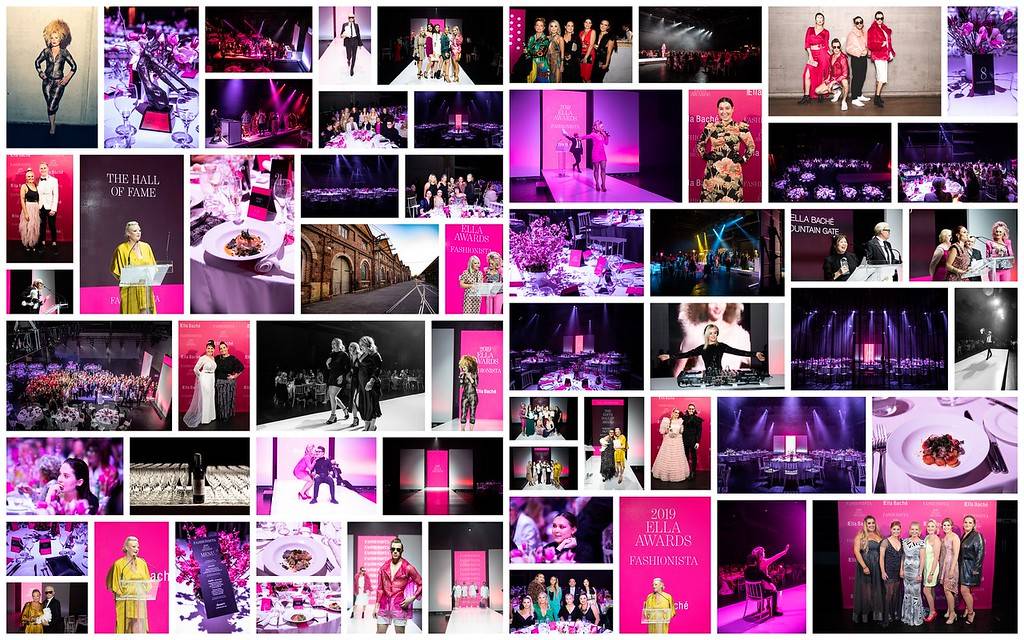 "

By bringing together experts from over 140 Ella Baché salons and David Jones stores nationwide, the awards provide the ultimate highlight reel for Ella Bache's best and brightest by setting a national benchmark for beauty and skincare experts.  
Recognised and rewarded for all aspects of excellence in beauty therapy and small business, the evening focused on the women and men who embody the Ella Baché brand and continue to inspire, innovate and deliver results focused Skin Solutions and business excellence.
The awards were presented by CEO Pippa Hallas, Director of Sales and Training Michael Knox, National Training Manager Gina Cook, David Jones National Sales Manager Emily Black and special guest, comedian Marney McQueen.
The Ella Award winners all embody superior customer service and are experts in creating unsurpassed Skin Solutions for their clients. These winners are all exceptional Ella Baché ambassadors who demonstrate the highest level of commitment and passion for what they do months of service.
Congratulations to all the finalists and winners: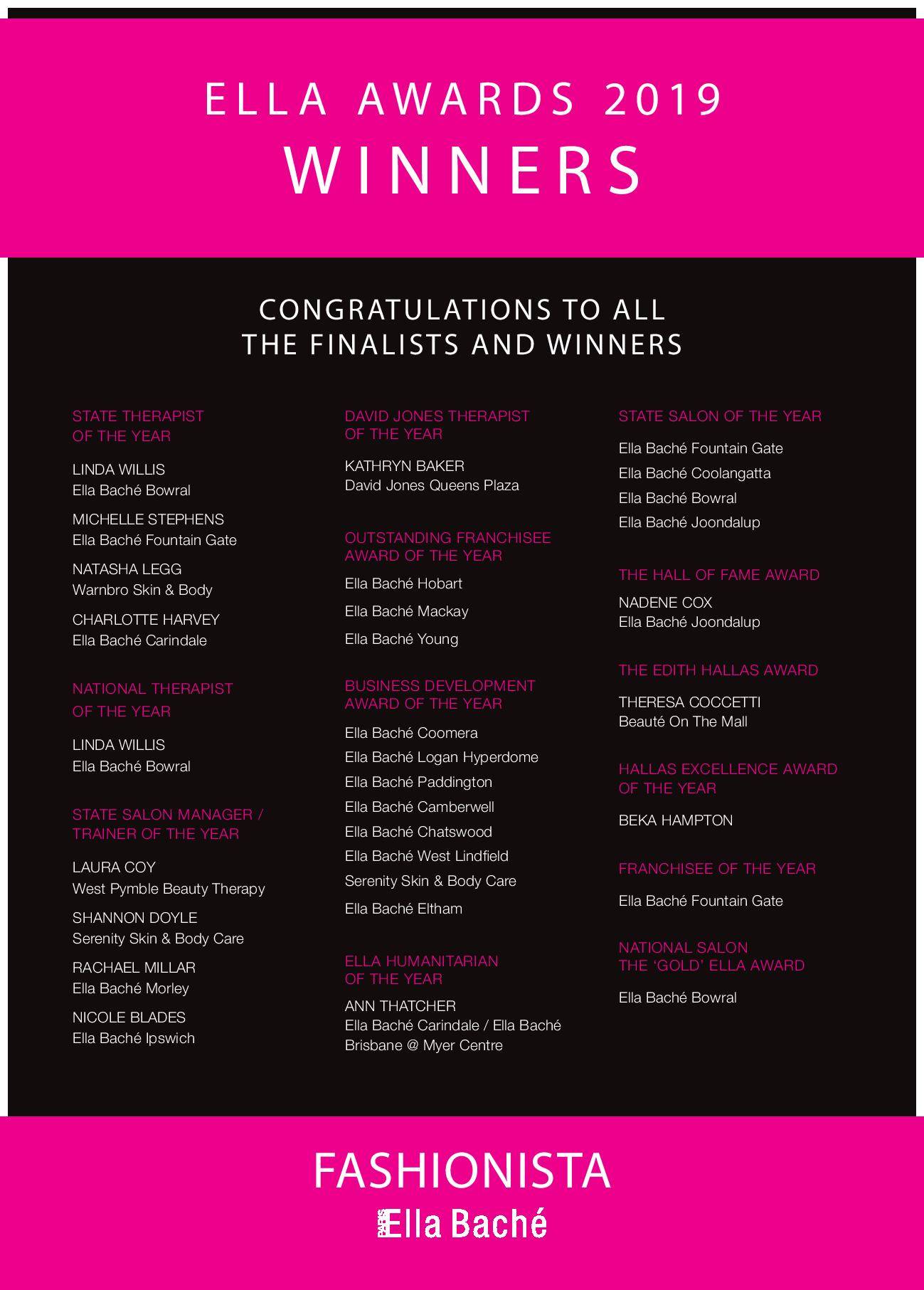 ---
Are you interested in joining the leaders in skincare, beauty therapy and education?
With over 65 years experience in the skincare industry as well as education, we offer our students flexible study options and a career pathway into our expensive independently owned salon network.