Ella Baché - Bondi Junction
WHY OPEN A FRANCHISE IN 2022?
The year 2021 saw us celebrate many highs, and many lows, it taught us the importance of resilience and tenacity, alongside the power of innovation and forward thinking. But, with our sights set on 2022 and beyond we are choosing to celebrate brighter days ahead; we are ready to make our next bold move, the question is, are you?
Are you feeling fulfilled in your career, or perhaps starting to feel like a change is needed? Does the idea of setting up your future, fulfilling your dreams, and becoming your own boss sounds good to you?
Yes?
Then we suggest you read on.
BECOME YOUR OWN BOSS AND PARTNER WITH ELLA BACHÉ
Did you know you don't have to be a qualified Beauty Therapist to own your own salon?
In fact, some of our franchise owners are Ella Baché clients who simply love the brand and its unique heritage. All you need, is a passion for beauty and skincare combined with an energetic, vibrant and willingness to learn personality.
Here at Ella Baché, we are committed to your success and are with you every step of the way, with a team of expertly trained Business Managers and Marketing professionals we ensure to give you a strong start and all the support you need to thrive in the industry.
---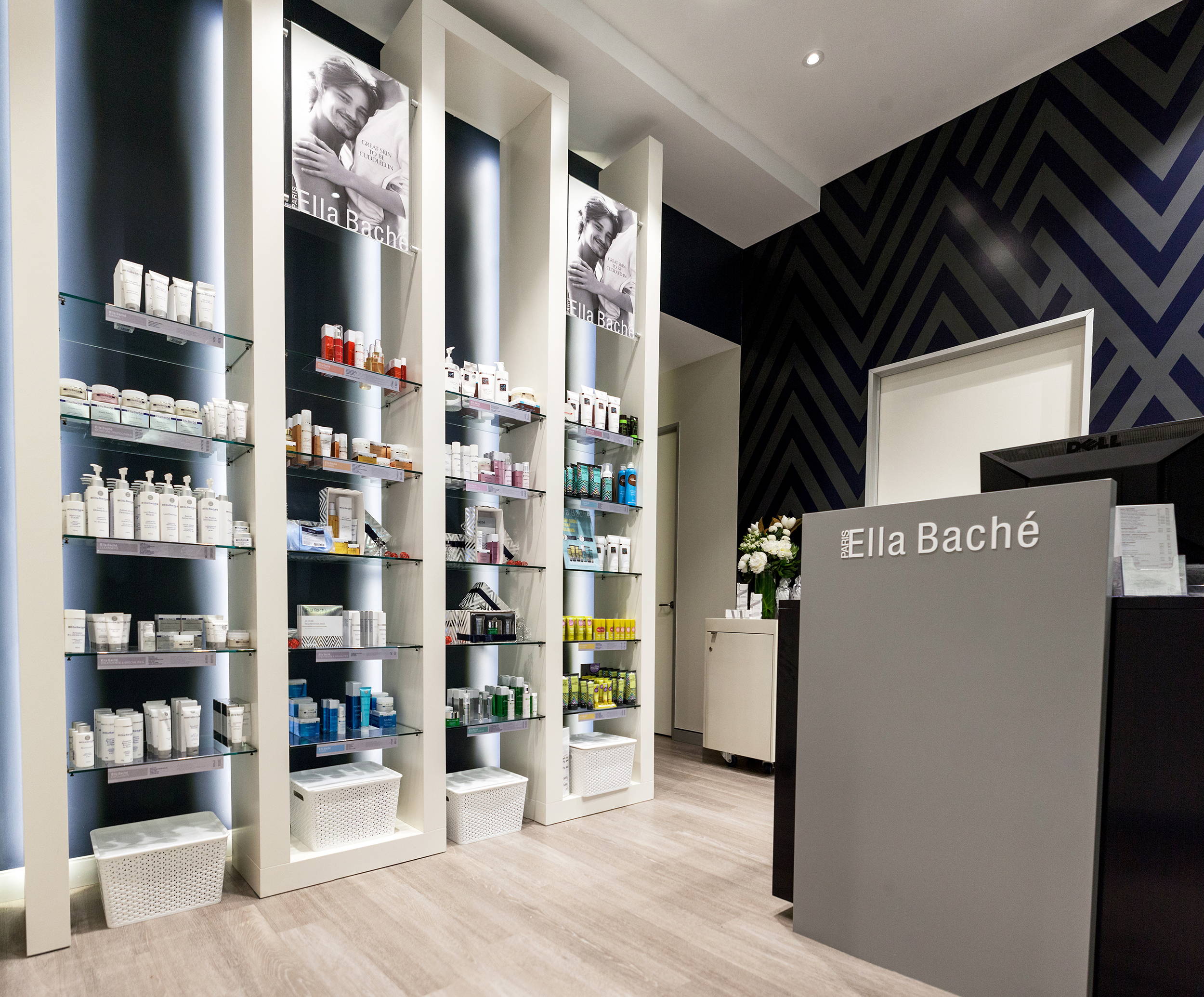 Ella Baché - Bondi Junction
JOIN THE LARGEST FRANCHISE SKINCARE COMPANY IN AUSTRALIA
Today, taking control of your future and achieving the dream of becoming a business owner has never been so simple; and this is because at Ella Baché we have business and franchise teams here to assist you in getting your business moving from the ground up, with our eyes focussed on your successes and achievements, we are committed to helping you, every step of the way.
CELEBRATE OUR 'GOLD' FRANCHISE MODEL
We are committed to working with our salons and prospective new franchisees by supporting them in every, which way. To ensure we continue to evolve and thrive as a franchise network we have rolled out our all new 'GOLD' Franchise Agreement, with NO admin fees it boasts itself as a low-cost model that keeps our franchisees best interests in mind, a unique offering exclusive to Ella Baché, it enables you to pivot your business dreams by turning them into a reality.
So, if you are looking to take control of your future, and embark on an exciting new opportunity, then we would love to hear from you.
Simply call (02) 9432 5016 to receive your franchise starter pack.