It's the solution to even your skin tone and brighten dull skin
Call me fussy or high-maintenance, but my quest for juicy, plump and radiant skin is a forever journey; no matter how much I look after my complexion, there's always room for improvement. Thanks to my Asian genes, my skin type is generally combination (*waves fist at shiny t-zone*) with the odd - yet very prominent pimple - making an appearance from time to time. As for my biggest bugbear? Definitely hyperpigmentation and dullness. Simply spending an extended amount of time under the sun can cause little brown spots to appear on my face and body.
Cue Ella Baché's NeoBright range which promises to not only diminish any signs of hyperpigmentation and unwanted spots but also prevent them from surfacing. Now that's seriously cool. The brightening skin care range is comprehensive and consists of a Neobright Correcting Serum, Neobright Radiance C Ampoule, Neobright Correcting Day Cream and Neobright Correcting Night Cream. I recently road-tested the range, and here's what I thought stood out:
The Ella Baché Neobright range works overnight to brighten your skin
One of the first ingredients I noticed in the Neobright range was kakadu plum. Featuring extremely high levels of vitamin C, this native Australian ingredient is able to identify dark spots and gently lighten them for a more even skin tone. This, in turn, can make your complexion look really luminous, like it's lit-from-within… and who wouldn't want that?
Whilst the serum, day cream and night cream are seriously superb, the true superstar of this range is the Neobright Radiance C Ampoule Set. When you open the box, you'll find that the Set comes in two parts - one that contains a highly concentrated serum, and another that houses an active vitamin C concentrate that acts like a Berocca for your skin. You're meant to mix the two together (yep, I got serious DIY scientist vibes from this) to activate the formula, then use it every day for two weeks to up radiance levels. Psst… if your skin feels tingly after using it, it's totally normal; it just means that the serum is doing its job.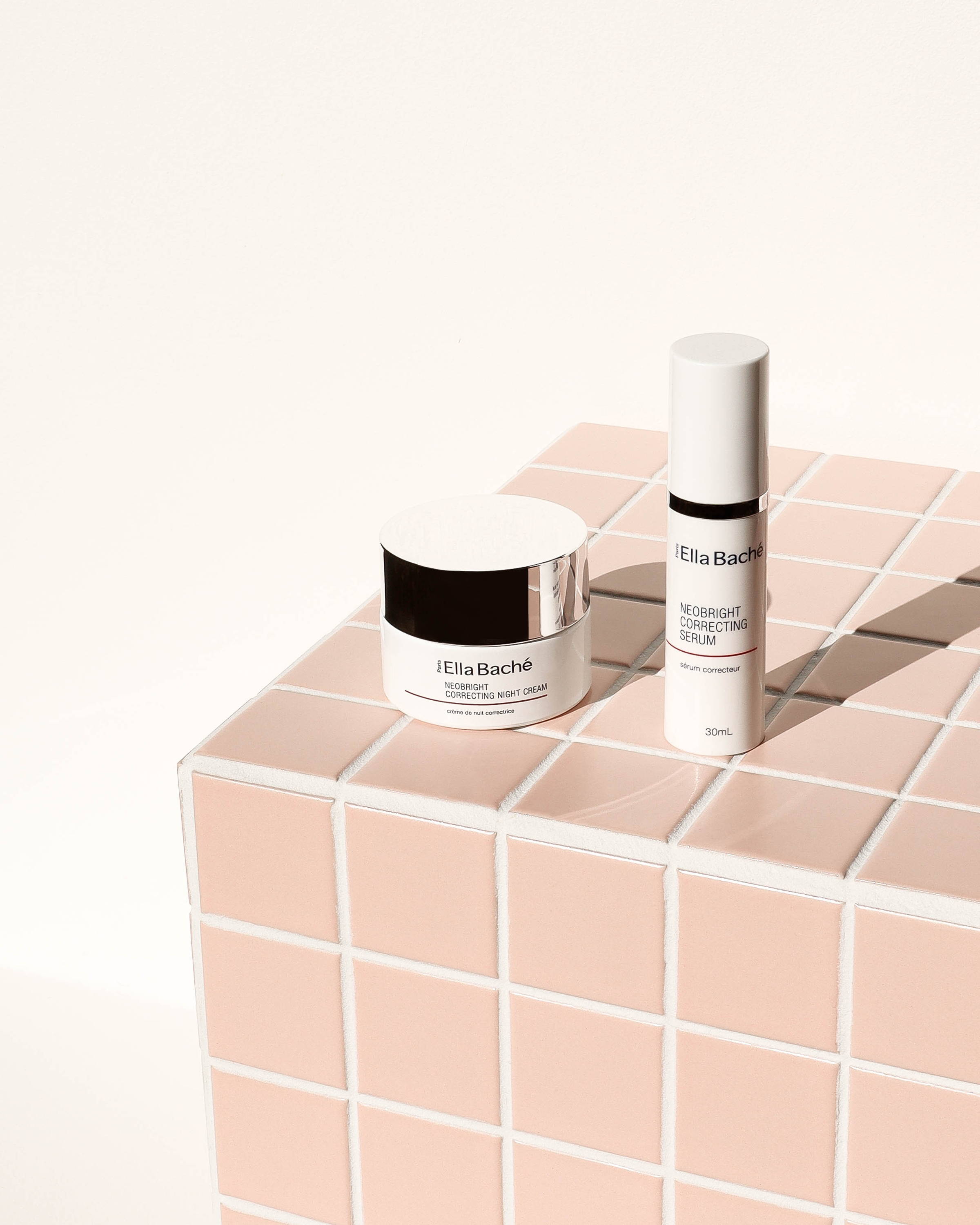 ---
The Ella Baché Neobright range can resurface your skin
Another ingredient that piqued my curiosity in the Neobright range was yarrow root extract which claims to resurface your skin. Turns out, this naturally-derived ingredient can encourage skin healing by boosting skin cell turnover and therefore aid in resurfacing your skin. Plus, it works wonders on those with combination, oily and acne-prone skin as it can help balance your skin and curb excess oils. Now that's clever.
The Ella Baché Neobright range can protect and nourish your skin
The magic doesn't stop there; the Neobright range also features other skin-loving ingredients to improve the overall health of your skin. In particular, I was impressed by the addition of polysaccharides to protect your skin from environmental damage such as smog and pollution. On top of that, liquorice root is added to the range as it's one of the best-known ingredients to brighten and up radiance levels in your skin, quick smart. Oh, and who can forget trusty ol' hyaluronic acid, which is ace at drawing water to the surface of the skin, filling out little fine lines and making your complexion look really smooth?! Yep, I'm sold.
As for my quest to achieve perfect-looking skin? Oh, I'm still on that journey; now to fix that pesky random pimple that pops up at the most inopportune time…
---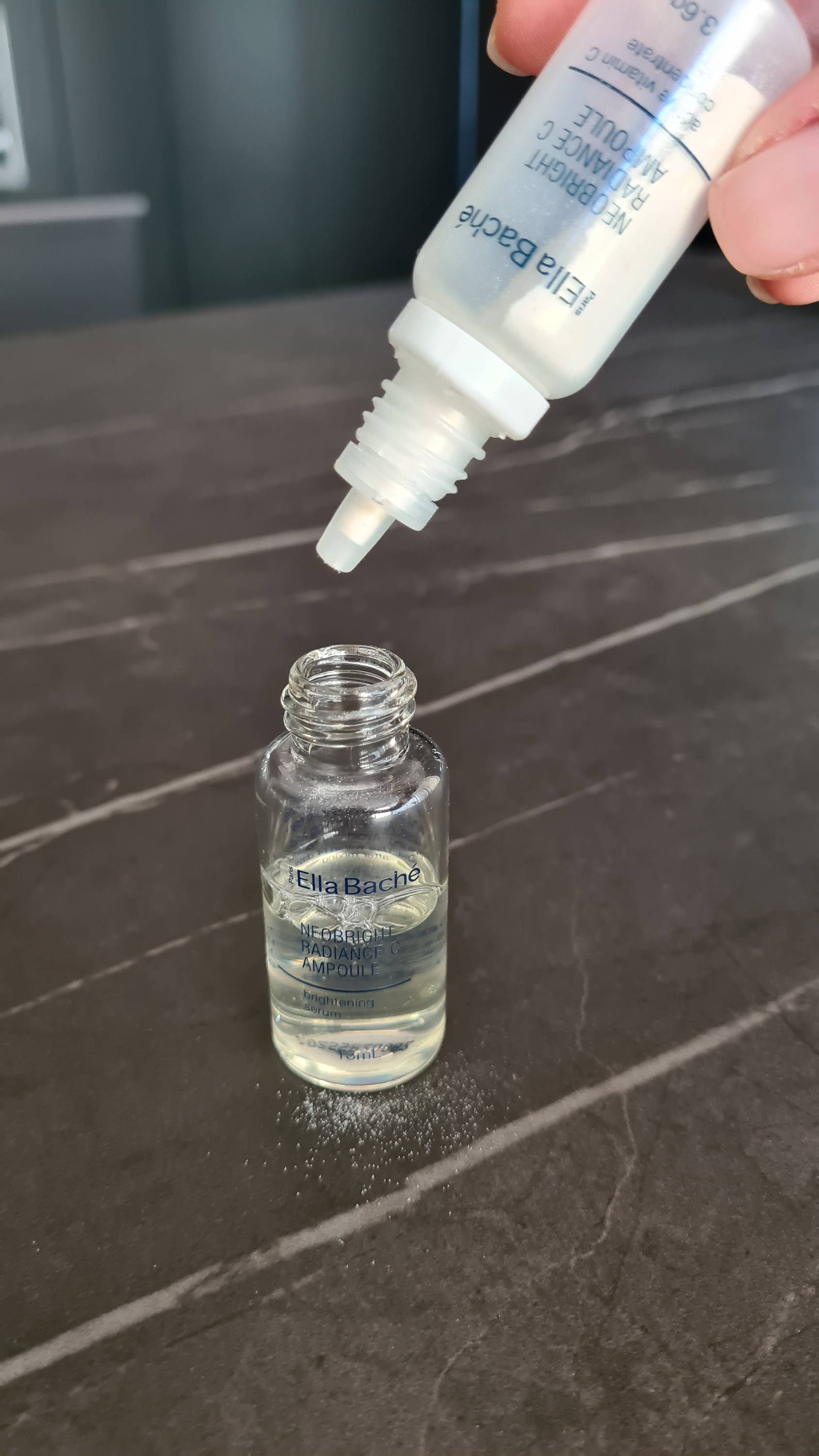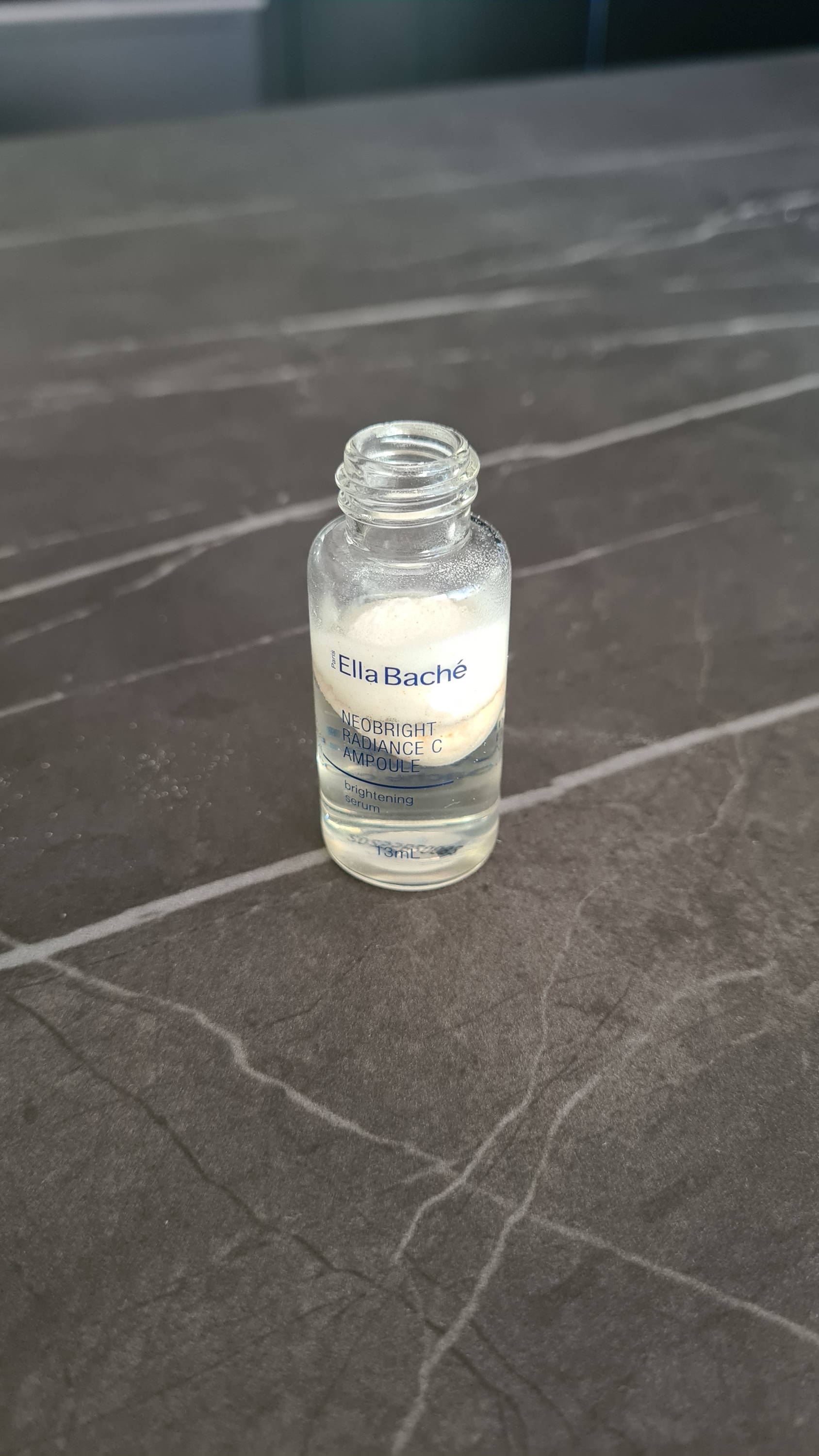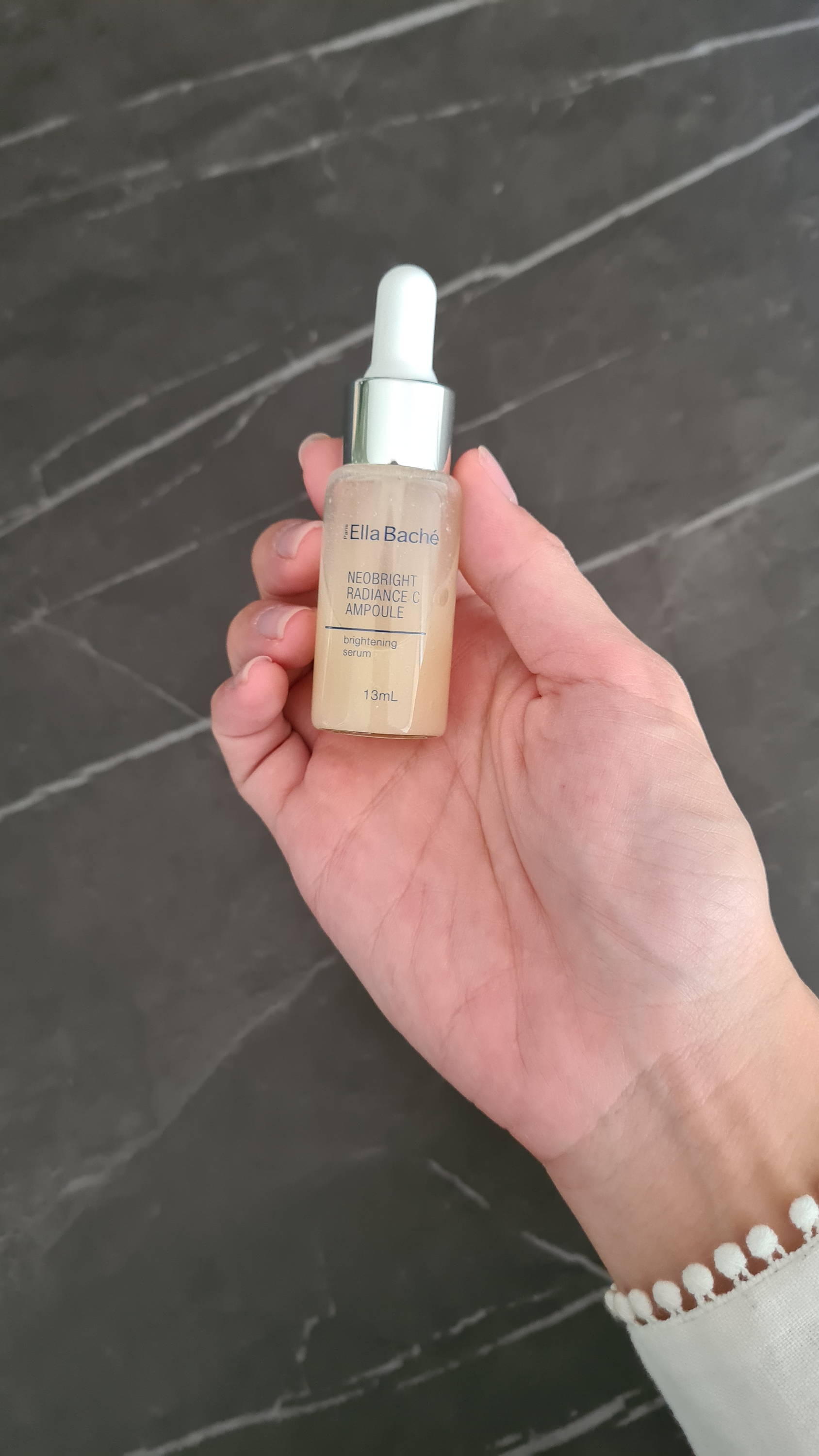 ---
---
About the Author...
Iantha Yu is a freelance beauty editor with experience as Acting Beauty Director of marie claire Australia and Beauty Editor of BEAUTYcrew. She has also worked within the beauty, lifestyle and fashion departments at a number of leading women's magazines including Women's Health, Virgin Australia Voyeur, SHOP Til You Drop and SHOP 4 Kids. She is also the founder of content strategy studio @picstudio.io
---